PHOTO GALLERY
Weekly 'comfort women' protest at Japan Embassy in Seoul in its 22nd year
By
Armando R. Limon limon.armando@stripes.com
June 3, 2014
---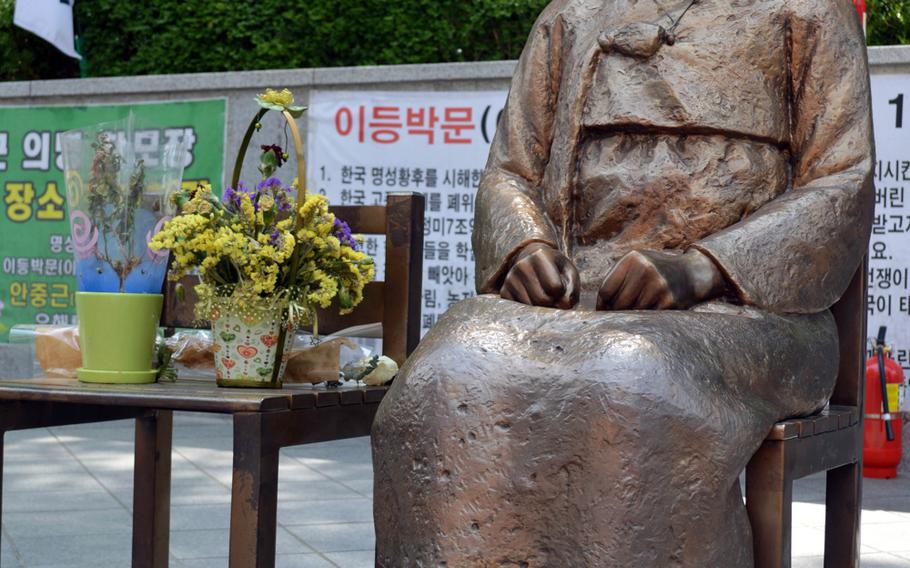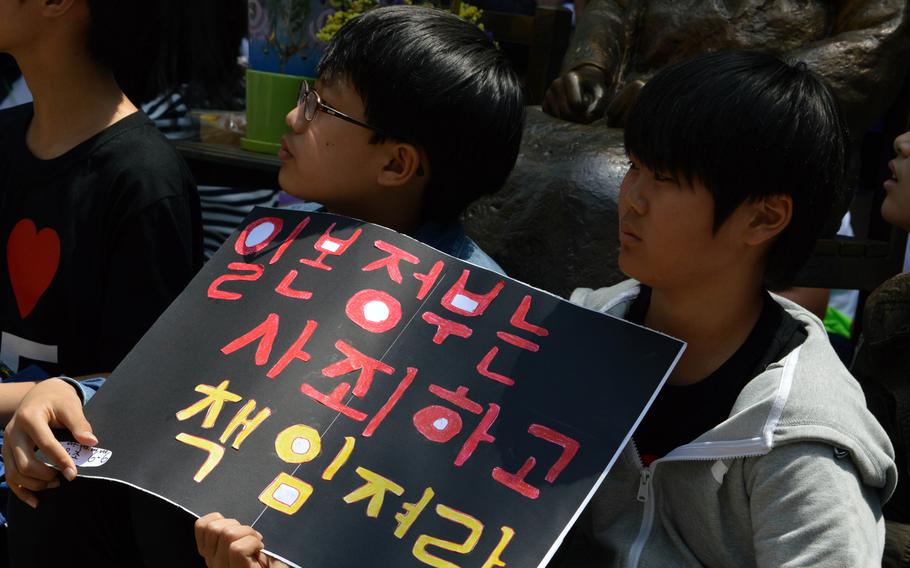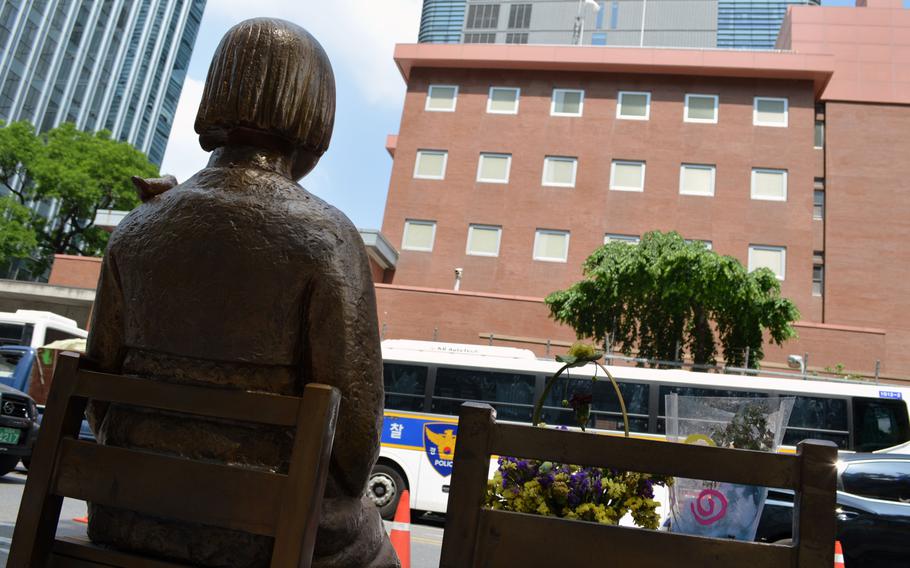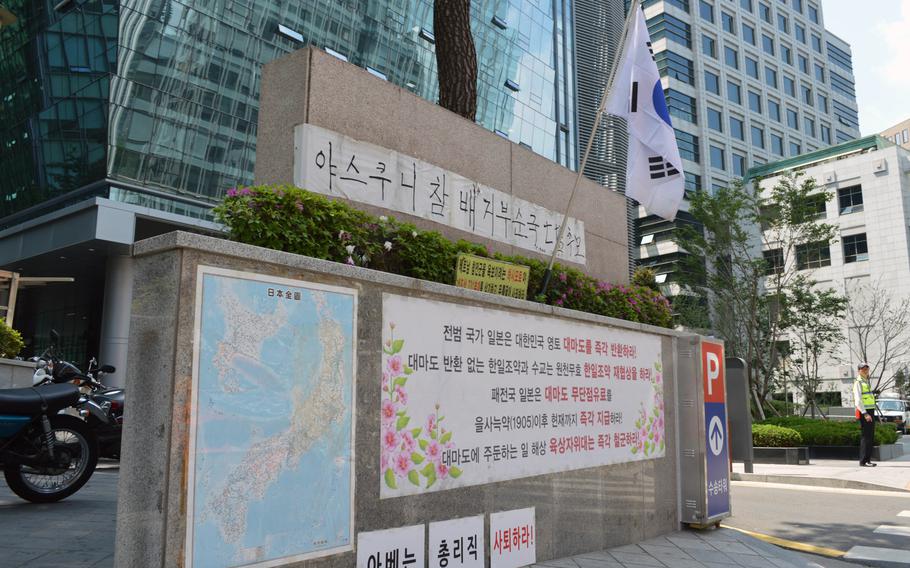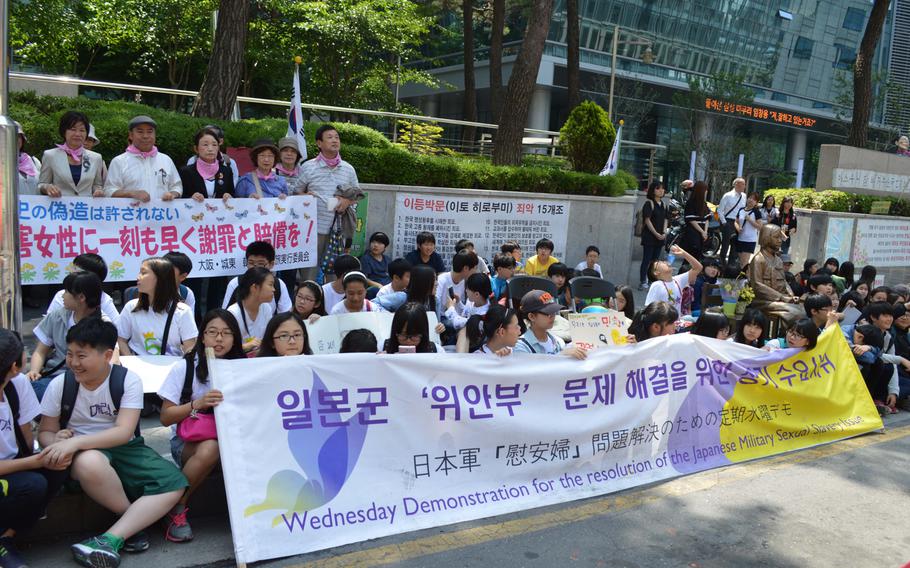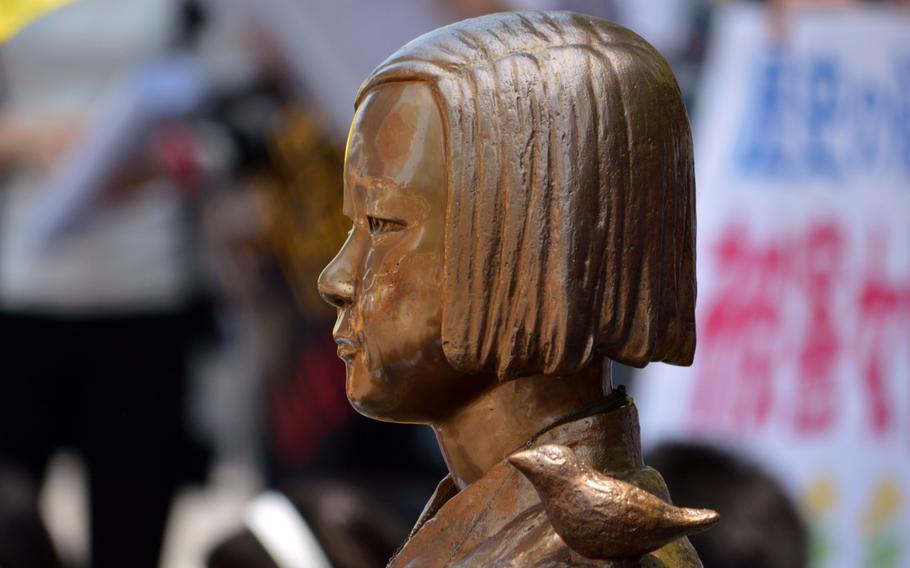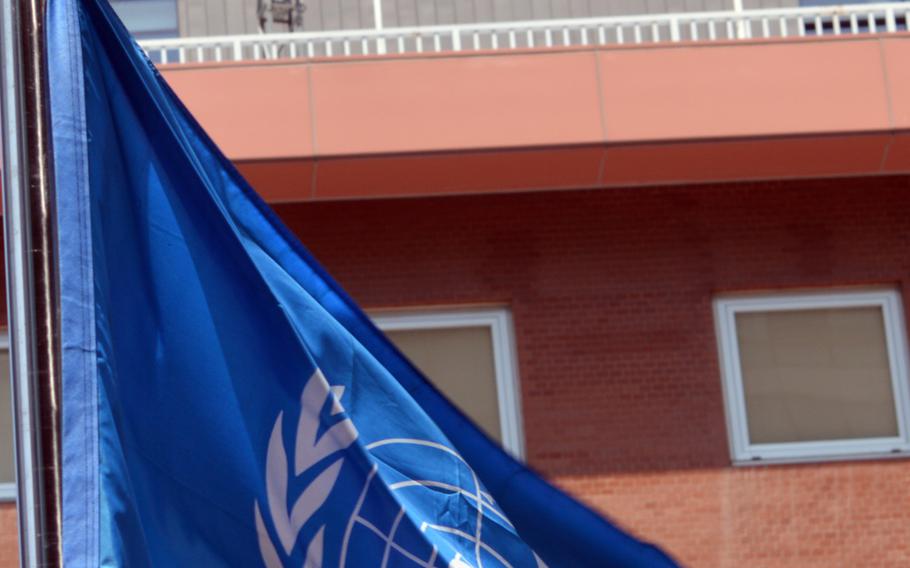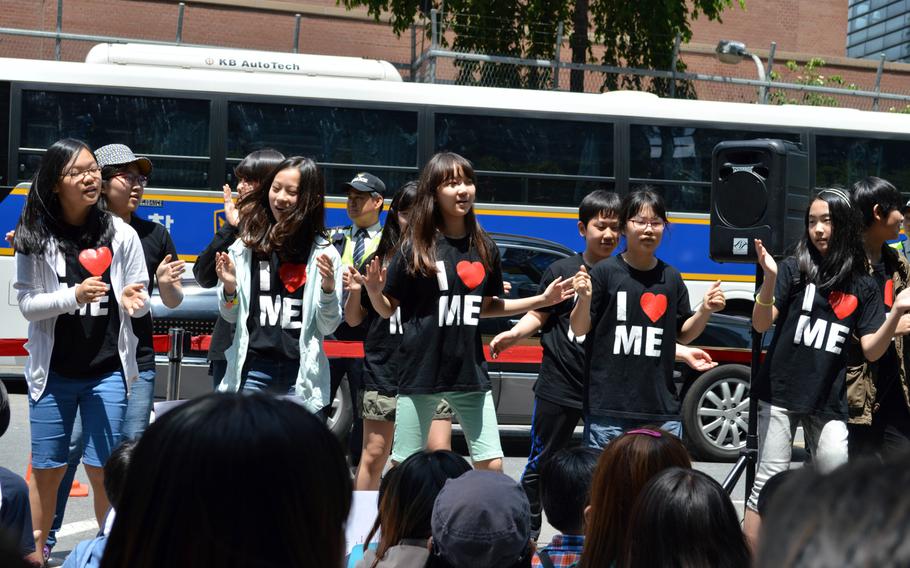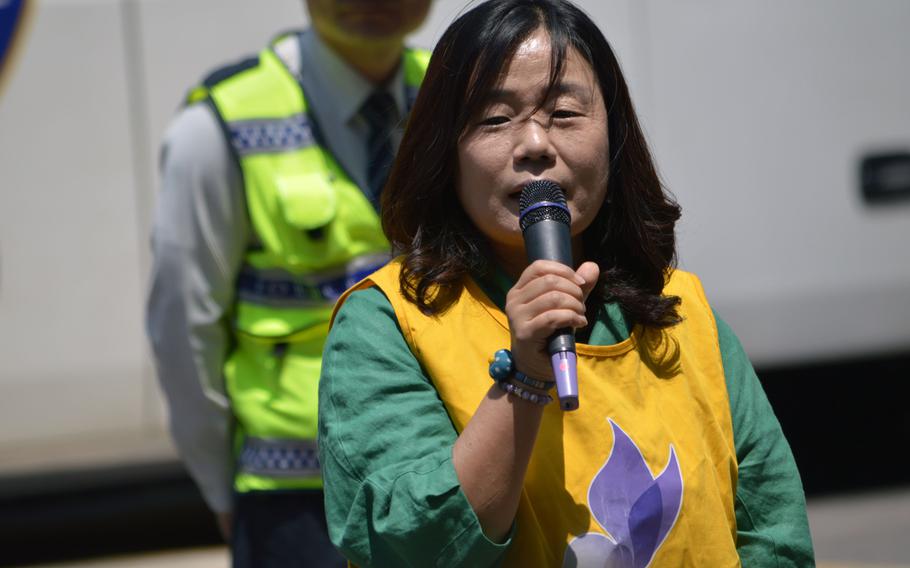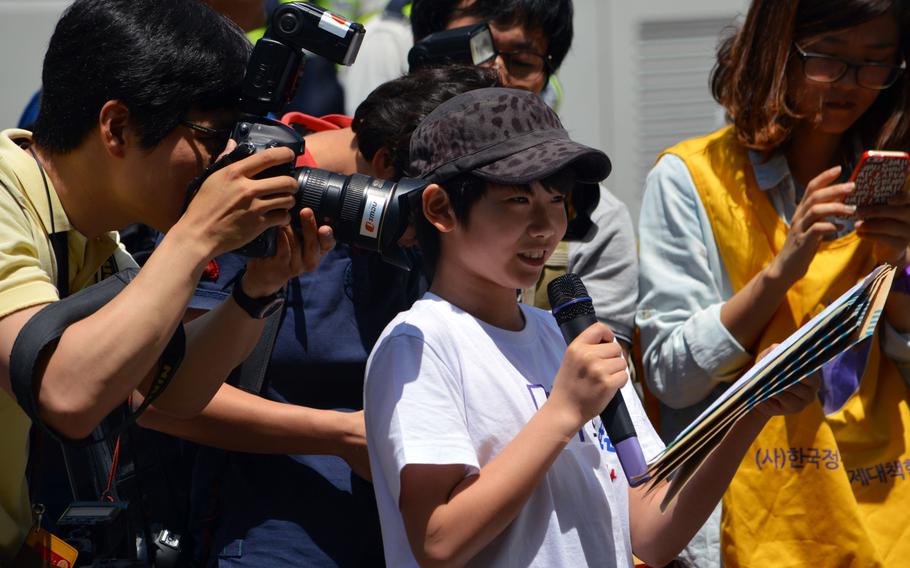 SEOUL — Every Wednesday, a group of South Koreans gather across the street from the Japanese Embassy in Seoul to voice their displeasure over how Japanese troops treated the so-called South Korean "comfort women" during World War II.
They want the Japanese government to issue an official state apology and provide reparations to those forced into military prostitution. The protests are rather peaceful, as adults, children, nuns and even some of the women forced into sexual slavery, demand Japan to make amends.
Protest organizers started their weekly protest Jan. 8, 1992, and have held more than 1,000 demonstrations since then. In 2011 — to mark the 1,000 gathering — organizers erected the Pyeonghwa-bi, Peace Monument, a statue of a teenaged Korean girl sitting on a chair facing the Japanese Embassy. The barefoot girl, with her hands resting in her lap, respresents all Korean comfort women. The small bird on her left shoulder is said to represent freedom and peace.
The issue over comfort women periodically has strained relations between South Korea and Japan. Japan has held the longstanding position that a 1965 treaty between the two countries settled any compensation to South Korea over Japanese colonial rule.
In 2007, the U.S. House of Representatives passed a nonbinding resolution that called for Japan to apologize for forcing women into prostitution.
---
---
---
---