Wanted: Eyewitnesses to the Japanese surrender aboard the USS Missouri
by
Wyatt Olson
December 19, 2019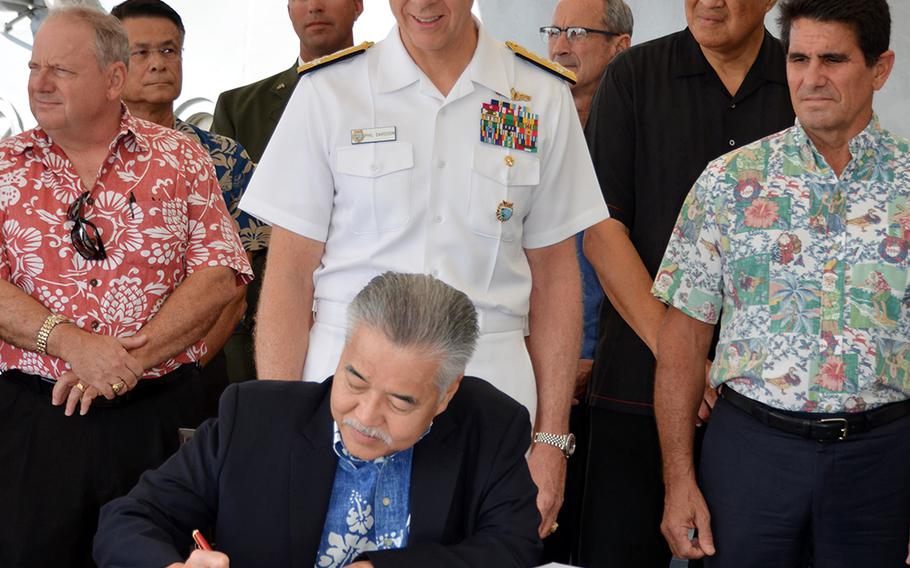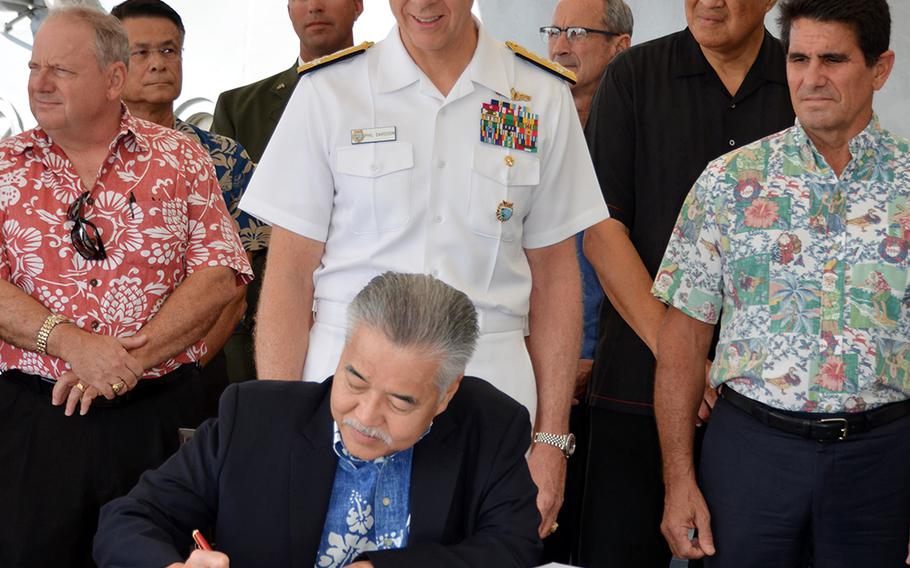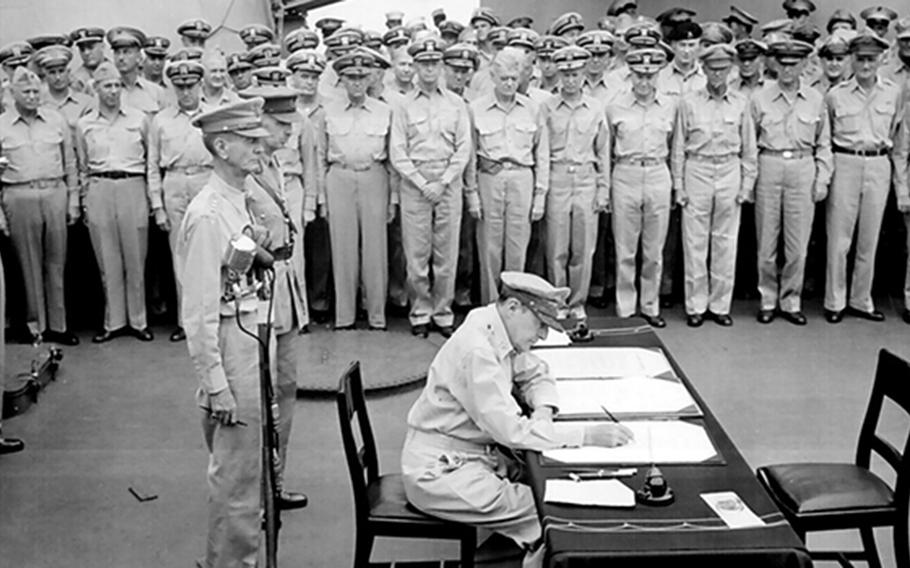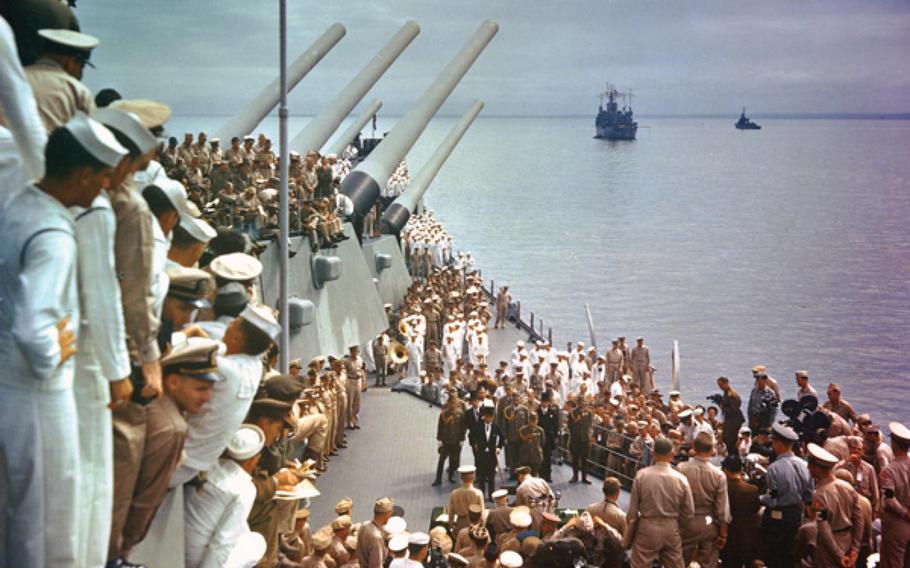 BATTLESHIP MISSOURI MEMORIAL, Hawaii — Organizers for an event planned next year for the 75th anniversary of the end of World War II have tracked down 14 veterans who were aboard the USS Missouri where Japan officially surrendered. All have agreed to attend.
Thousands of allied sailors and officers crammed aboard the Missouri on Sept. 2, 1945, as it was anchored in Tokyo Bay for the official Japanese surrender, said Michael Carr, president of the USS Missouri Memorial Association, during a news conference Wednesday on the ship's deck.
"Every square inch of this ship was covered with men," he said. "We have identified 14 individuals who were actually on board. There is no central database, unfortunately, that we can go [to] to help identify all of them."
The search is continuing, he said.
Those 14 — and others if they are found in the coming months — along with one traveling companion each, will be flown to Hawaii for the five-day commemoration, which begins Aug. 29 and concludes with a ceremony aboard the Battleship Missouri Memorial on Sept. 2.
National legislation authorized the 75th World II Commemoration, which is being administered by the Department of Defense.
Bob and Elizabeth Dole, both former U.S. senators, are national co-chairs of the commemoration, which will recognize the end of the war in Europe with events in Washington, D.C., May 6-10. Bob Dole is a World War II Army veteran and was severely wounded in Italy.
More than 100 vintage warbirds are expected to fly over the National Mall on May 8 in 24 separate formations sequenced by historical periods.
Hawaii Gov. David Ige formally kicked off commemoration planning for his state Wednesday with a proclamation naming the 25 committee members overseeing the event, which will include a welcome banquet, gala, educational forums, flyovers and the ceremony aboard the Missouri. The ship has been berthed at Ford Island in Pearl Harbor since 1999, when it was converted into a World War II memorial site.
Ige signed the proclamation on the exact spot where Gen. Douglas MacArthur accepted the Japanese surrender in 1945.
Ige and Adm. Philip Davidson, commander of U.S. Indo-Pacific Command, are honorary co-chairs of the Hawaii committee.
"What strikes me here, and what strikes me about the 75th commemoration, is not what ended here on this deck, but [what actually began] a rules-based international order that literally freed hundreds of millions from tyranny and lifted billions out of poverty over the course of the nearly 75 years now," said Davidson, who added that he had served aboard the USS Missouri during Operation Desert Storm in 1991.
Davidson made special mention of those who served in the armed forces during World War II.
"There are very few of them left, and this is a key opportunity to again commemorate and celebrate their service and their sacrifice during World War II and what it's meant to the foundation of freedom, not only for the United States but for the Indo-Pacific as well," he said.
olson.wyatt@stripes.com Twitter: @WyattWOlson