GALLERY
USS Ronald Reagan pulls into Busan after joint drills
---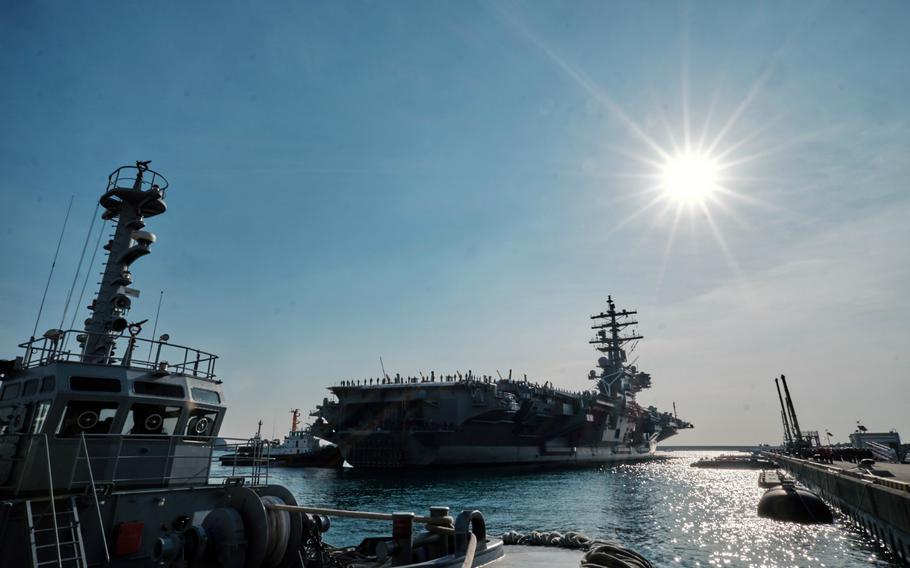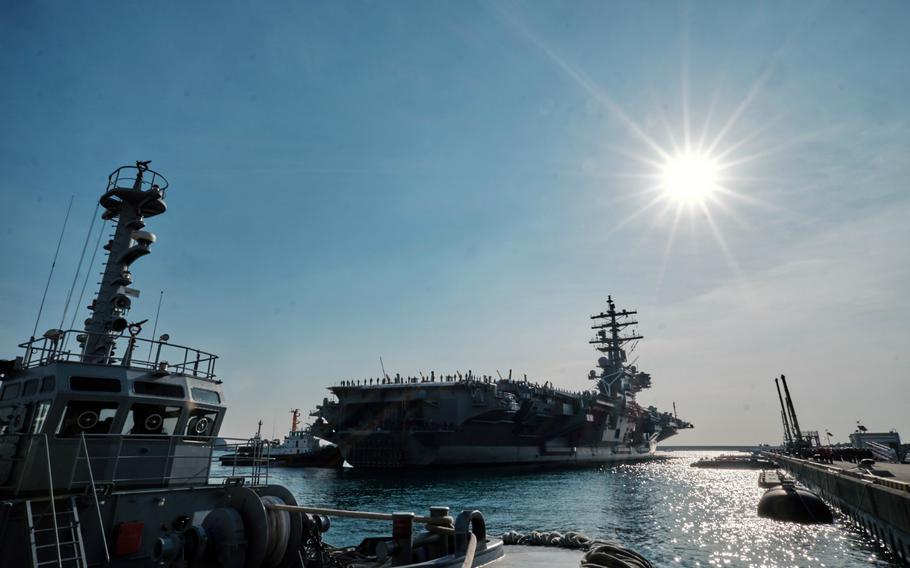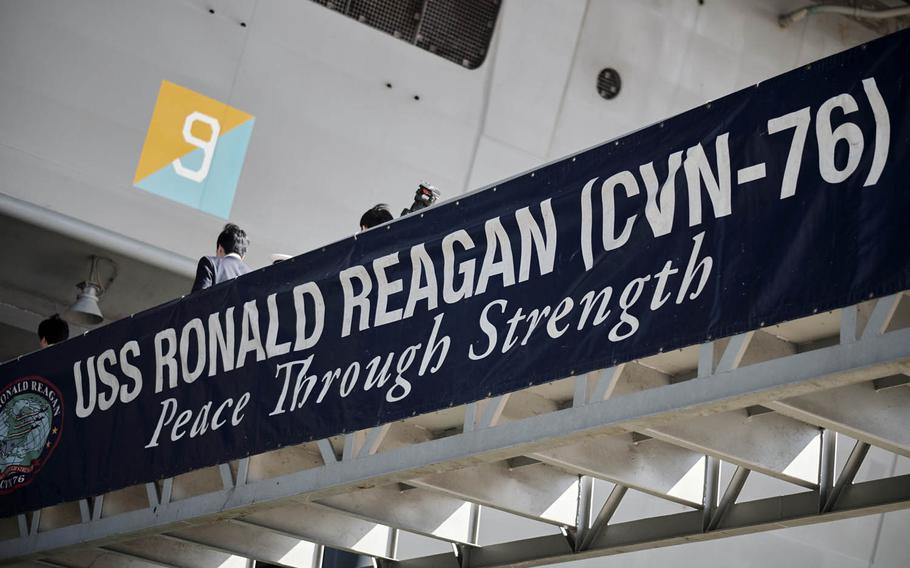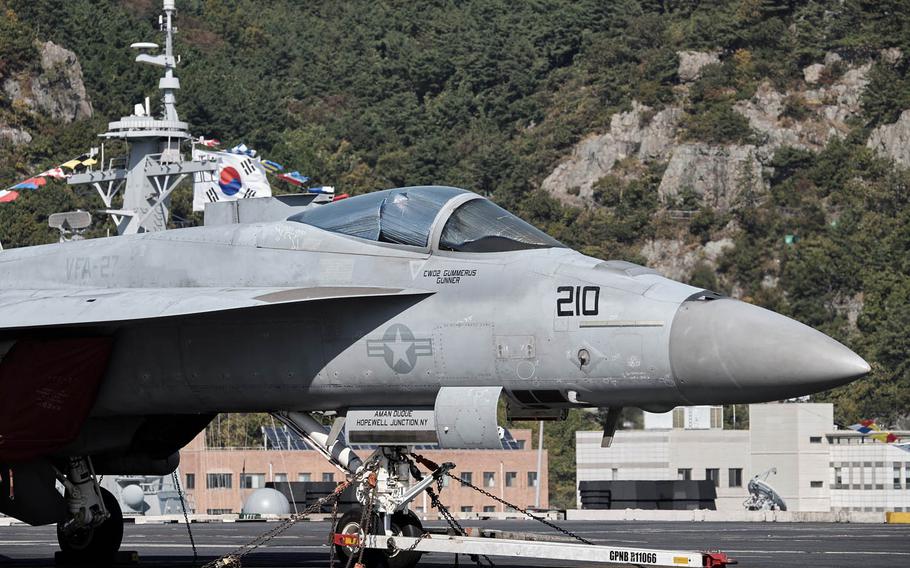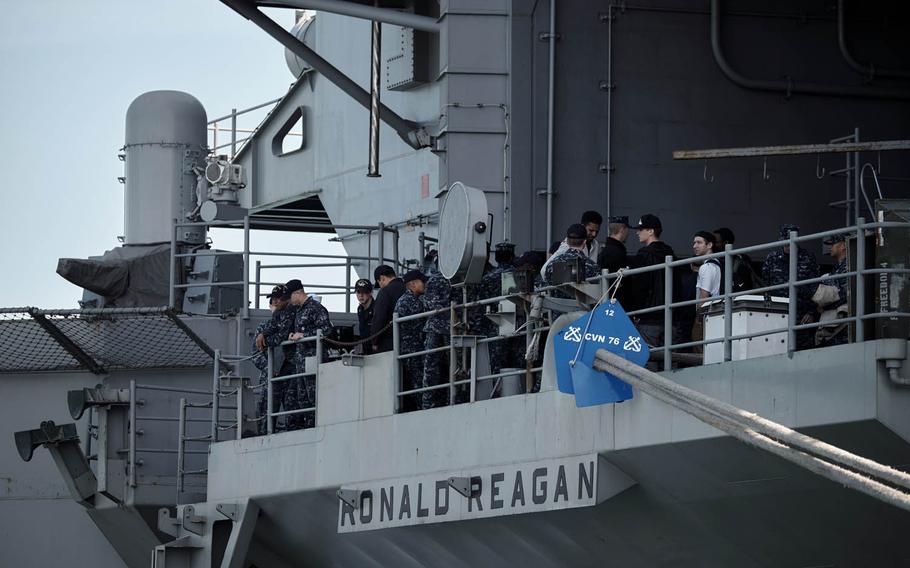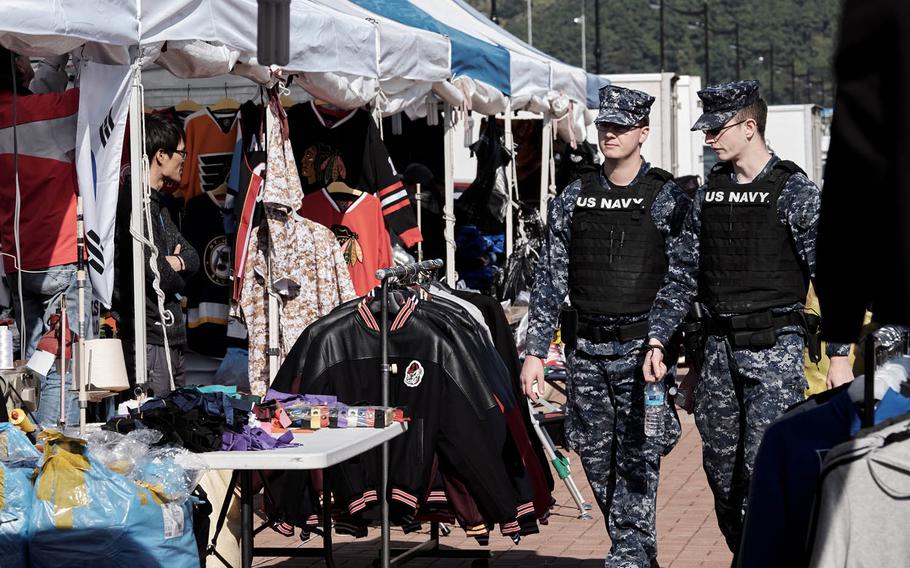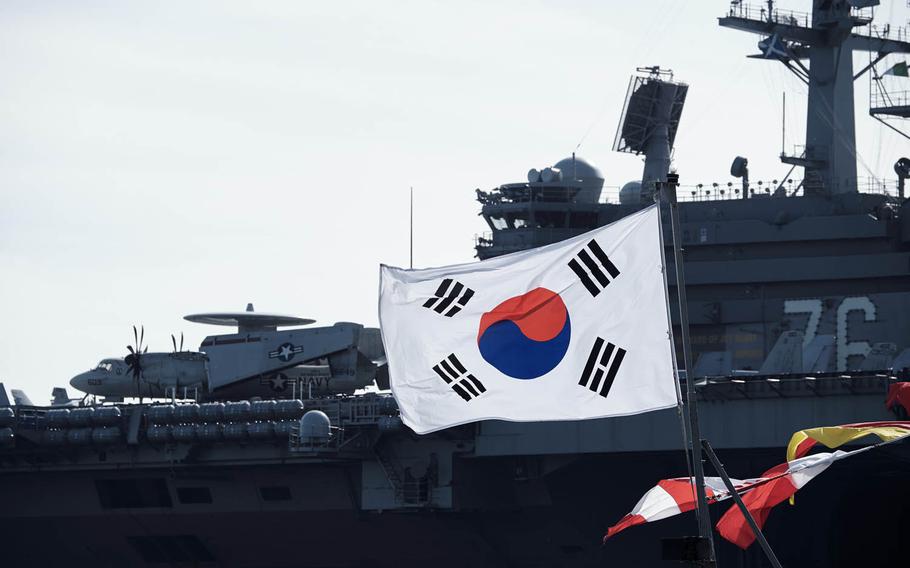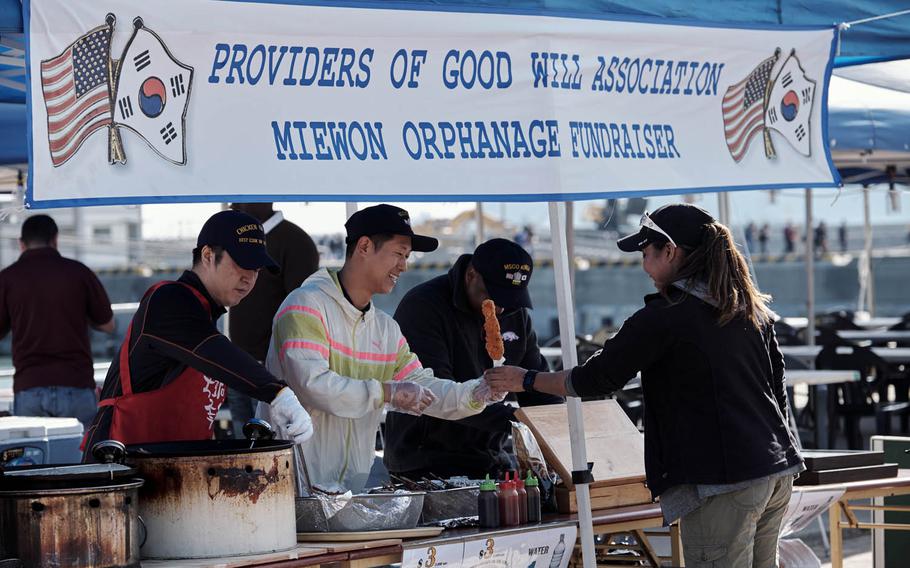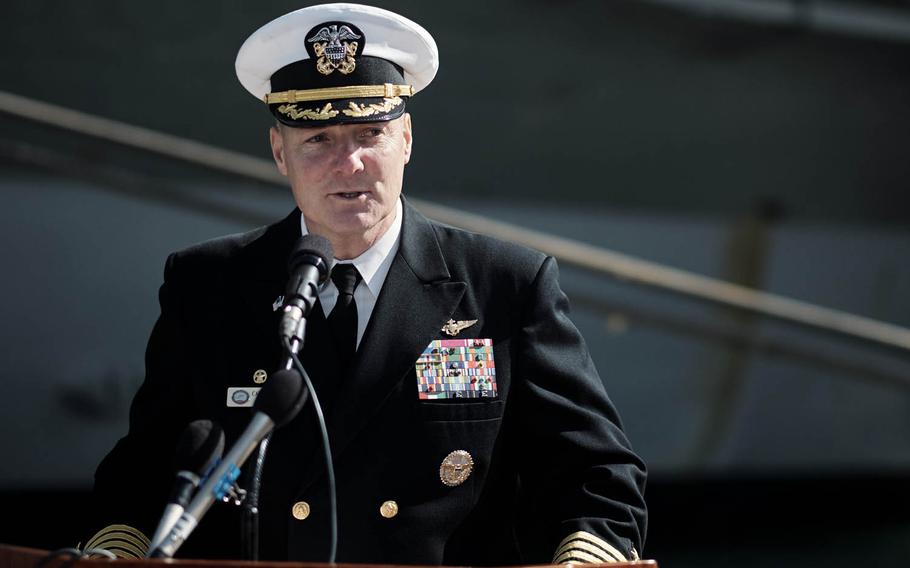 BUSAN, South Korea — The USS Ronald Reagan and three other Navy ships pulled into the headquarters for the Command Republic of Korea Fleet on Friday following joint exercises with the South Korean navy and a close encounter with two Russian planes.
The aircraft carrier, guided missile cruiser USS Chancellorsville and guided missile destroyers USS Fitzgerald and USS Mustin brought nearly 5,000 sailors to the southeast Korean port city of Busan for rest-and-recuperation and community relations events, including celebrating Halloween with local children. The Reagan is scheduled to remain in Busan until Wednesday.
"The U.S. and Republic of Korea share one of the strongest alliances in the world," 7th Fleet commander Rear Adm. John Alexander told a news conference. "Our navies learn from each other, and we grow stronger as an alliance because of our routine exercises here in South Korea and the close relationship and ties that forge from operating at sea together."
The drills included anti-submarine and anti-surface warfare training, communication drills, air defense exercises and counter-mine planning in addition to routine joint nation exercises and a sailor exchange program, according to a U.S. Naval Forces Korea statement.
"This is an opportunity for us to bring America's flagship to the people of Korea. We conducted a hull swap with the USS George Washington and replaced her with the USS Ronald Reagan," Alexander said. "It's a similar ship with a similar design but is far more capable in a command-and-control atmosphere."
The visit caps a busy week for the Reagan and other members of the battle force. Two Russian Tupolev Tu-142 Bear aircraft flew as low as 500 feet and within one nautical mile of the Reagan off the eastern coast of the Korean Peninsula Tuesday morning. Navy officials said four F/A-18 Super Hornets took off from the Reagan's flight deck in response to the Russian approach.
The incident occurred at roughly the same time that the destroyer USS Lassen sailed within a 12-nautical-mile territorial zone claimed by China around Subi Reef in the South China Sea.
The U.S. undertook the "freedom of navigation" operation because it considers those waters international, though China condemned the move as a violation of its "indisputable sovereignty."
Following Korea, the Reagan will continue operations and scheduled exercises in the western Pacific before concluding its Fall Patrol later this year.
kimber.james@stripes.com Twitter: @james_kimber
---
---
---
---