USS Guardian: CO, 3 others relieved after grounding review
By
Erik Slavin Slavin.erik@stripes.com
April 4, 2013
---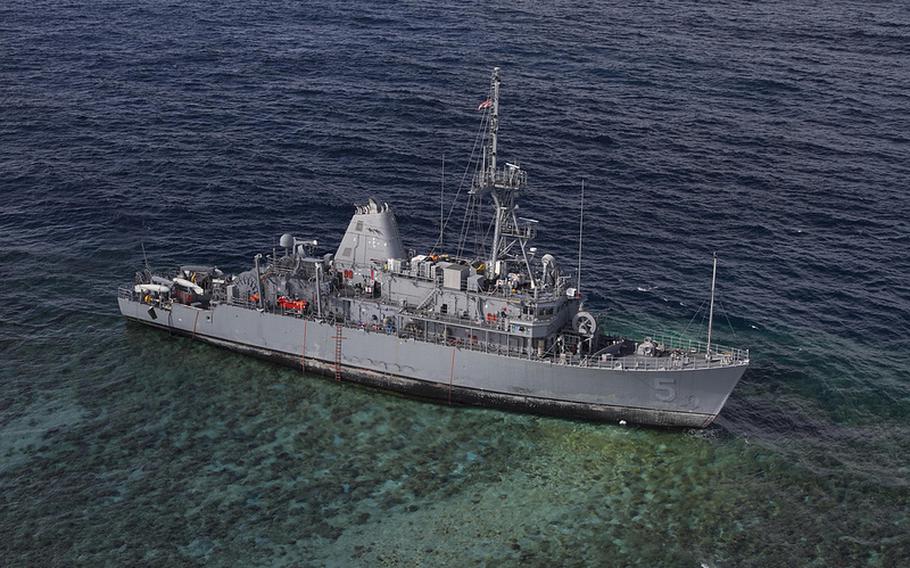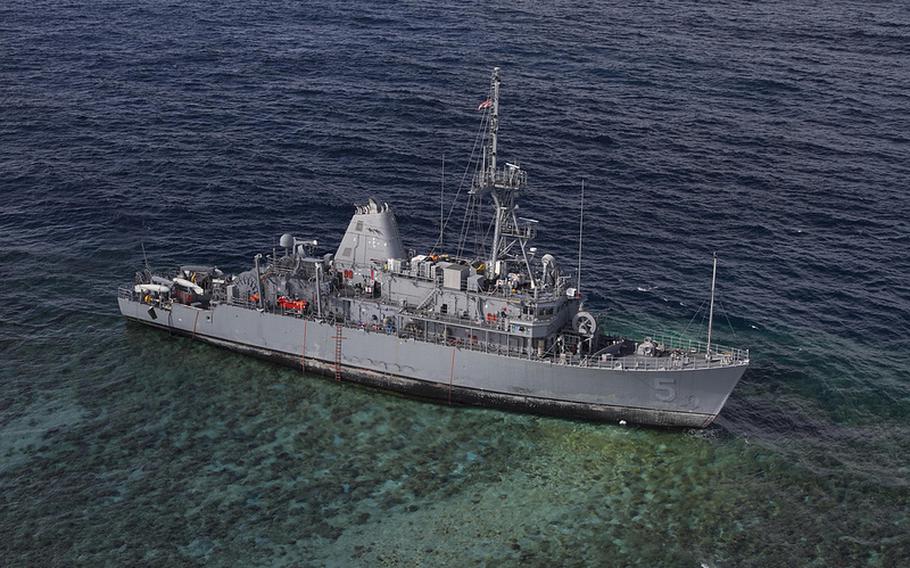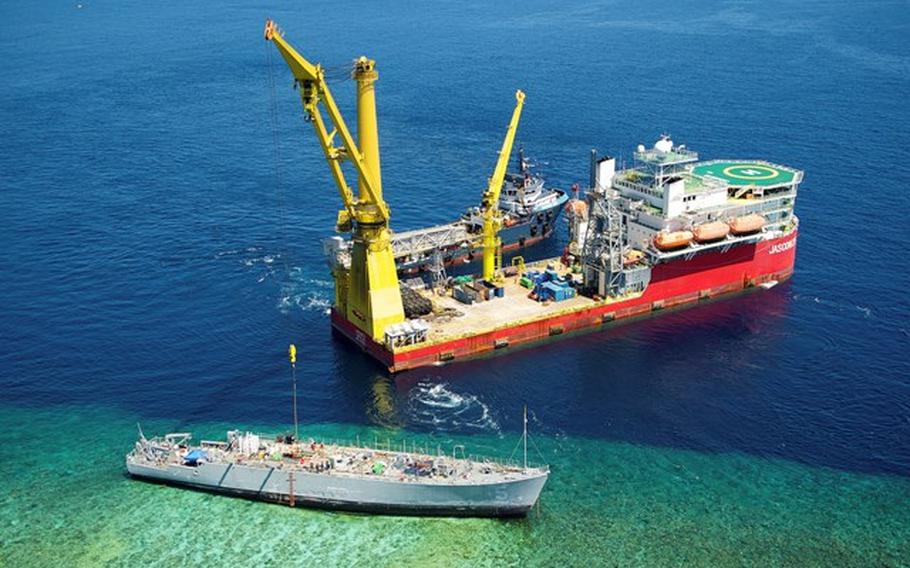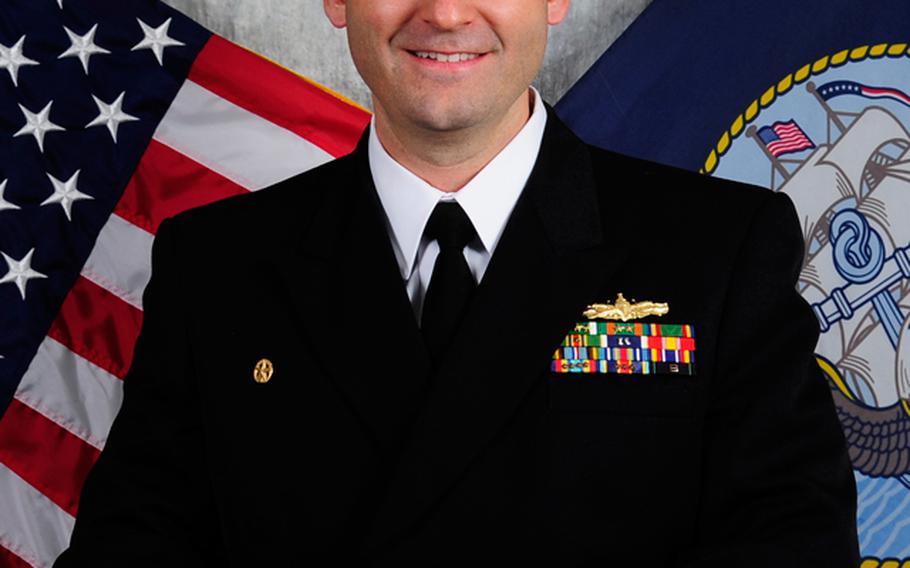 YOKOSUKA NAVAL BASE, Japan -- The commanding officer of the former minesweeper USS Guardian and three others have been relieved of duty following the initial investigation into the grounding of the Sasebo-based ship on a reef in the Philippines, Navy officials said Thursday.
Lt. Cmdr. Mark Rice, executive officer Daniel Tyler, the ship's enlisted assistant navigator and the officer of the deck at the time of the ship's grounding were all relieved because they "did not adhere to the standard navy navigation procedures," Expeditionary Strike Group Seven spokesman Lt. Brian Wierzbicki said.
Rice and the others were relieved by Rear Adm. Jeffrey Harley, commander of the Sasebo, Japan-based Amphibious Force 7th Fleet. Harley cited a "loss of confidence" in Rice's ability to command, a common reason cited when Navy commanders are relieved.
Rice is at least the seventh Navy commanding officer to be relieved of duty this year.
All of the relieved sailors have been reassigned to Expeditionary Strike Group 7 headquarters in Sasebo pending completion of the investigation, officials said Thursday.
The investigation was initiated by 7th Fleet commander Vice Adm. Scott Swift, Navy officials said Thursday.
Commanding officer Lt. Cmdr. Robert Laird and executive officer Lt. Clay Beas, of the minesweeper USS Warrior's former Bahrain crew, will temporarily command the former Guardian crew until a new command team is named, Wierzbicki said.
The USS Warrior arrived from Bahrain on March 27 to replace the Guardian. The Warrior will be crewed by the Guardian's former sailors.
The 224-foot USS Guardian ran aground at about 2:25 a.m. on Jan. 17 on Tubbataha Reef, a United Nations World Heritage Site. The ship's 79 crewmembers were evacuated after hull breaches were found, although no one was reported injured.
The ship had to be dismantled at sea at a cost of roughly $25 million, Navy officials said.
The final pieces of the ship were removed March 29, Wierzbicki said.
Philippine Coast Guard officials arrived in Yokosuka today to discuss the grounding and review investigation findings with the Navy's investigative officer, 7th Fleet officials have confirmed.
Biologists from the Navy and the Tubbataha Management Office were scheduled this week to assess damage to the reef damage, park administrator Angelique Songco told Stars and Stripes on Wednesday.
Songco said he expected little change to the initial estimate that 4,000 square meters of reef were affected by the Guardian's grounding. If that figure holds, the U.S. could be fined more than $2 million, Philippine officials have stated.
slavin.erik@stripes.com Twitter: @eslavin_stripes
---
---
---
---