USO Okinawa's activity-box program aims to help military families reconnect
---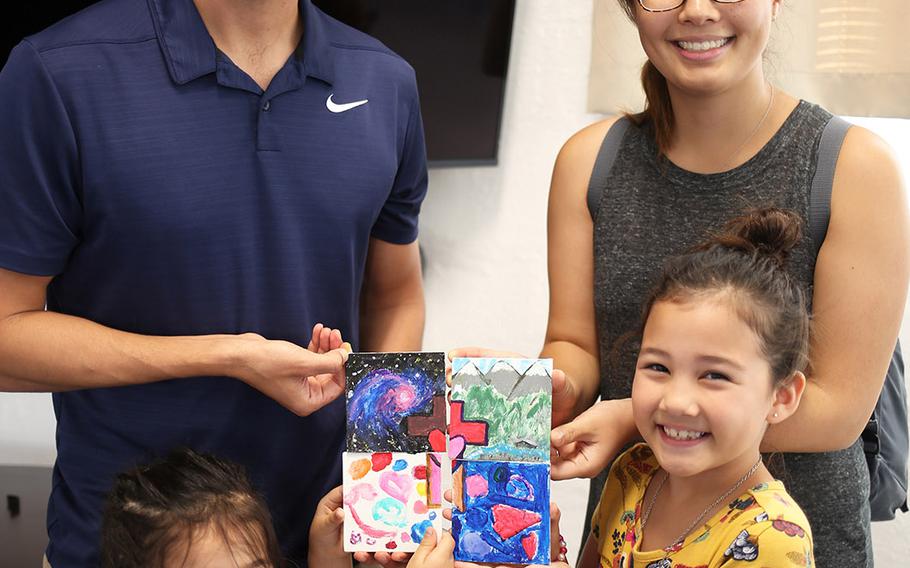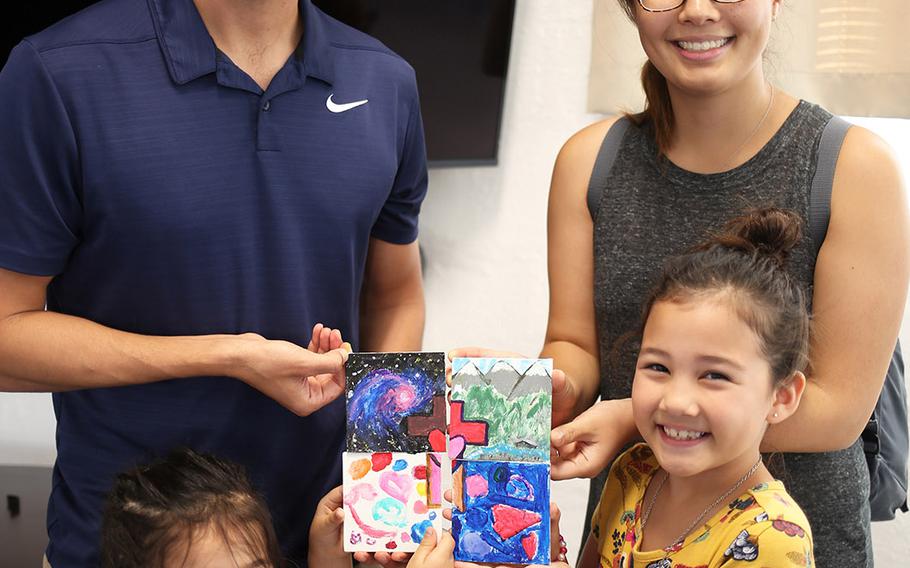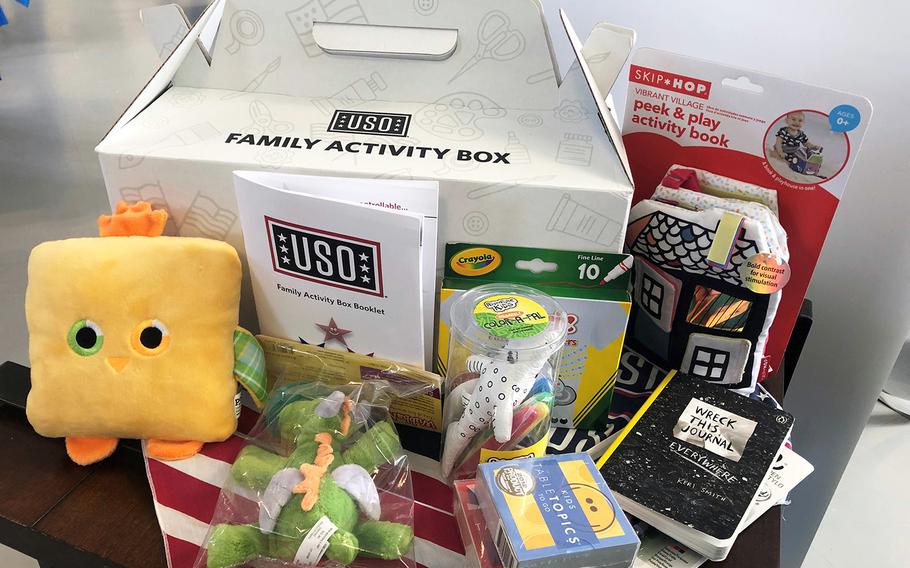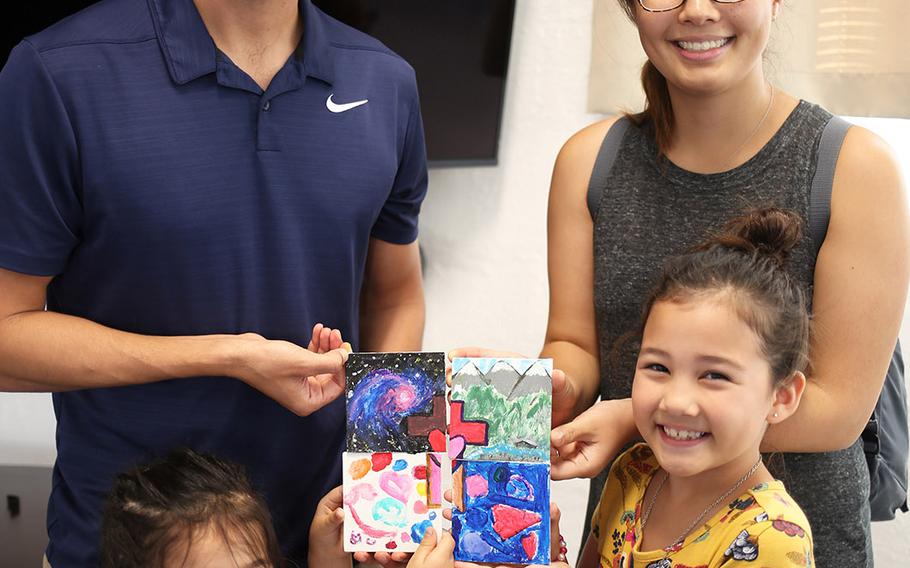 CAMP FOSTER, Okinawa — The first Family Activity Box event sponsored by the USO on Okinawa proved to be such a hit, the organization has already scheduled another.
Initially, 25 families signed up for Wednesday's event at the USO on Camp Foster. However, 61 families expressed interest, so another event has been scheduled Sept. 18 for the remaining 36, said center manager Angela Tom.
"Family Activity Box is a care package program that affords families a customized, connective family experience," she said.
A box assembled "by hand" by USO staff and volunteers provides items for the whole family along with age-specific comfort items selected by the USO, she said. These include stuffed animals with a pacifier for infants, crayons for kids and journals for teenagers.
Dozens of boxes bearing family names were waiting when families arrived at 5 p.m. Inside were four activities designed to bring families closer along with "table topics" cards for family-time conversation starters.
In one activity, called "when we feel so apart," family members painted four individual tiles and then joined them together to make one piece of art.
Christine Wuornos, 32, of New York, mother to Ella, 4, and Evie, 7, told Stars and Stripes that her husband, Maj. Sam Wuornos, 34, of Marine Medium Tiltrotor Squadron 265 at Marine Corps Air Station Futenma, just returned from 2½ months on deployment.
"This program is a great opportunity to spend time together and connect with the family," said Wuornos, who attended Wednesday's event with her husband and kids.
Two military and family life counselors were also on hand to listen to families experiencing hardships.
Participating families also took advantage of "Pasta Wednesday" at the USO during the family box event.
Tom said she hopes to grow the program, which the USO officially launched last winter, and enable other centers on Okinawa to host them in the future.
ichihashi.aya@stripes.com Twitter: @AyaIchihashi
---
---
---
---