USFK says Burger King worker is its ninth coronavirus case as South Korean numbers show signs of slowing
---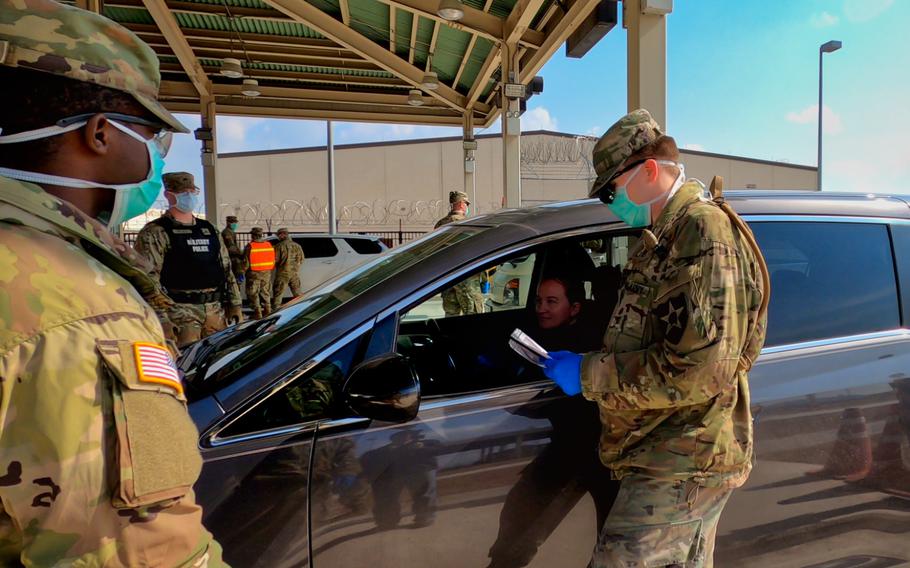 Read more coronavirus coverage from Stars and Stripes.SEOUL, South Korea — A South Korean woman who works for the U.S. military in Daegu tested positive for the new coronavirus, raising the military's total to nine, the command said Tuesday, as the overall number of cases in South Korea showed signs of slowing.
U.S. Forces Korea said the woman, who worked at Camp Walker, has isolated herself at her off-base residence in the southeastern city, which is at the center of the outbreak that has led to more than 7,500 infections nationwide, with 54 deaths.
The woman worked at the Burger King on Camp Walker, the garrison's commander said. She had no symptoms but had herself tested after an acquaintance was infected, Col. Edward Ballanco said.
The risk that she had contaminated others was mitigated by the fact that she had worn protective gear and the restaurant has been take-out only due to the crisis, he added. The restaurant has been closed.
South Korean and U.S. military health professionals "are actively conducting contact tracing to determine whether anyone else may have been exposed," USFK said in a press release, adding the military remains at a "high" risk level across the divided peninsula.
Military officials have tightened access to bases and ordered service members to stay on post as much as possible as it fights to keep the pneumonia-like disease COVID-19 from spreading.
So far, only one American soldier has been infected. The other eight confirmed cases were the soldier's wife, another dependent of an active-duty service member, the wife of a civilian Defense Department employee, the widow of a military retiree and four South Korean employees.
The Korea Centers for Disease Control reported 131 new cases on Monday, a decrease from numbers that had been rising above 500. Authorities have finished testing members of a religious sect that comprised most of the infections.
However, Seoul reported its biggest cluster of infections on Tuesday with at least 50 cases confirmed at a call center in a high-rise building, according to the Yonhap News Agency.
That raised fears for further transmission of COVID-19 in the urban area of 25 million people, which previously had only confirmed 110 cases.
Yoon Tae-ho, a senior health ministry official in charge of quarantine work, said overall numbers were down because fewer tests were being done but people should not let their guard down.
"It's a situation where we must see the trend in coming days," Yoon was quoted as saying by Yonhap.
gamel.kim@stripes.com Twitter: @kimgamel
---
---
---
---