USFJ commander expands public health emergency to all US bases in Japan
by
Seth Robson
April 15, 2020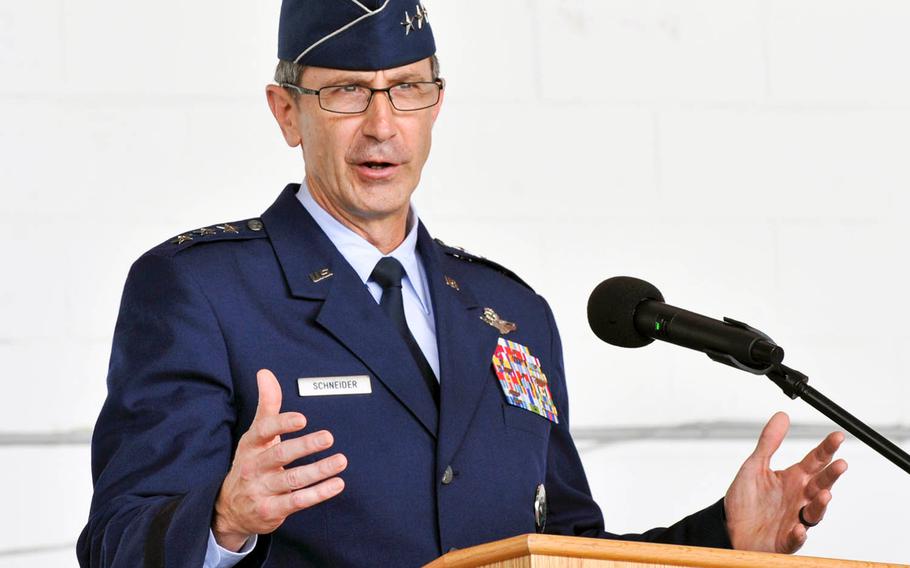 Stars and Stripes is making stories on the coronavirus pandemic available free of charge. See other free reports here. Sign up for our daily coronavirus newsletter here. Please support our journalism with a subscription.
YOKOTA AIR BASE, Japan — The commander of U.S. Forces Japan on Wednesday declared a public health emergency for all U.S. military installations in Japan, expanding an earlier order that covered only the area in and around Tokyo.
Lt. Gen. Kevin Schneider on April 6 declared a public health emergency for U.S. bases in the Kanto Plain, near the Japanese capital, that was slated to end May 5. Tokyo is the epicenter of the coronavirus pandemic in Japan. City officials reported 161 new cases on Tuesday. Schneider's action Wednesday extends that status for all installations across the country, from Misawa Air Base in the northeast to the many bases on the southern island prefecture of Okinawa. The public health emergency will now remain in effect through May 15 unless Schneider renews or terminates it sooner, the statement said.
"The declaration ensures commanders possess the necessary authorities to enforce compliance with health protection measures," it said. "It is applicable to anyone with access to U.S. installations or facilities and includes military, civilians, contractors, and host-nation employees."
Commanders of U.S. bases on the Kanto Plain have declared their own public health emergencies, which allow them to restrict the movements and activities, not only of troops, but also civilian employees, family members, retirees, contractors and local nationals with access to the facilities.
Base commanders in other parts of the country had held off on imposing stricter measures. However, that hasn't stopped them from punishing non-service members who ignore their guidelines.
Two civilians were barred from Sasebo Naval Base after security personnel found them in an off-base bar on Friday in violation of rules set by the Navy and restrictions imposed to combat the coronavirus.
USFJ, headquartered at Yokota Air Base in western Tokyo, "will continually assess necessary preventative measures and continues to encourage strict hygiene and social distancing to reduce the risk of transmission," the statement added.
robson.seth@stripes.com Twitter: @SethRobson1