US warships conduct freedom-of-navigation exercise in South China Sea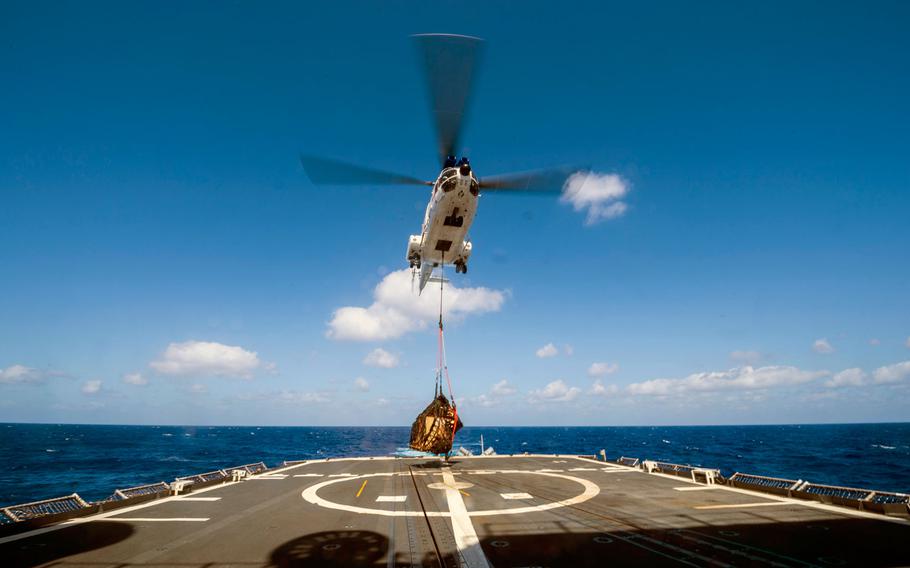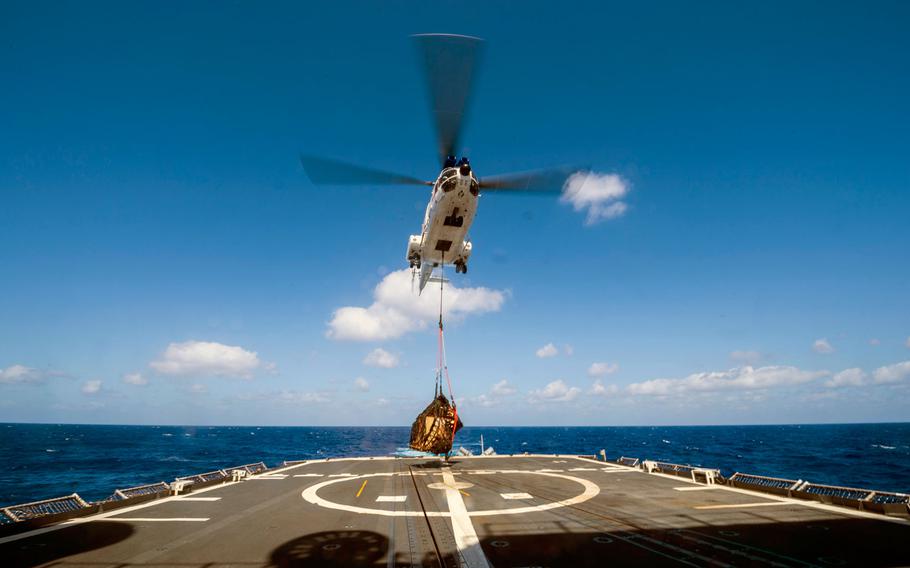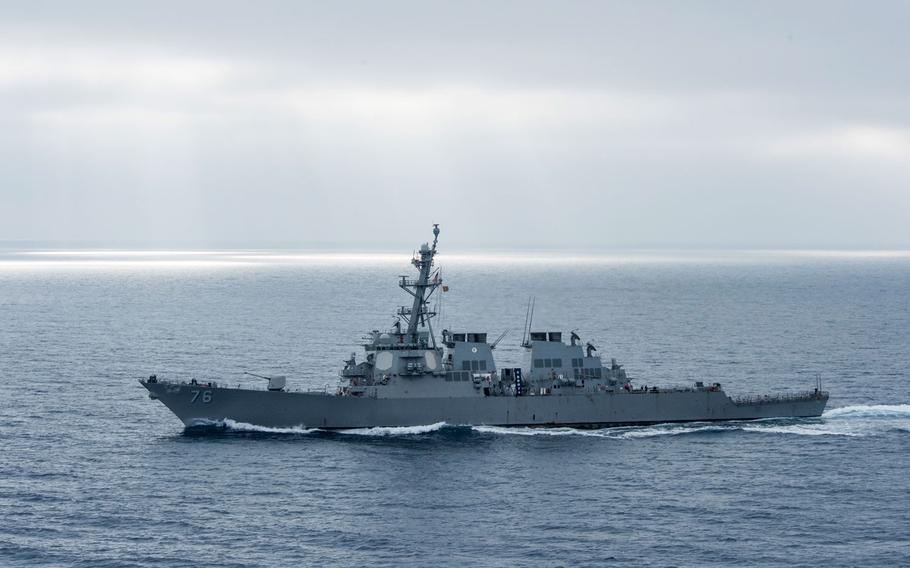 A pair of U.S. warships have sailed within 12 nautical miles of islands militarized by China in the South China Sea, according to multiple media reports.
Sunday's freedom-of-navigation exercise came just days after the United States disinvited China to the upcoming Rim of the Pacific drills, citing evidence of Beijing's continued militarization of the disputed islands.
A statement released by the Chinese Ministry of Foreign Affairs criticized the warships' presence in the region.
"China expresses strong dissatisfaction and firm opposition to the relevant act of the US, and strongly urges it to immediately stop such provocation," said ministry spokesman Lu Kang in the statement. "China will continue to take every necessary measure to safeguard its sovereignty and security."
The USS Antietam — a Japan-based guided-missile cruiser— and the San Diego-based guided-missile destroyer USS Higgins maneuvered near Tree, Lincoln, Triton and Woody islands in the Paracels chain, according to Reuters and the South China Morning Post.
China has long been accused of building artificial land masses in that region, which is also claimed by the Philippines, Taiwan, Vietnam and Malaysia, and placing military assets there.
China recently announced it had landed long-range bombers on Woody Island.