US urges Pacific allies to boost their military presence in South China Sea
---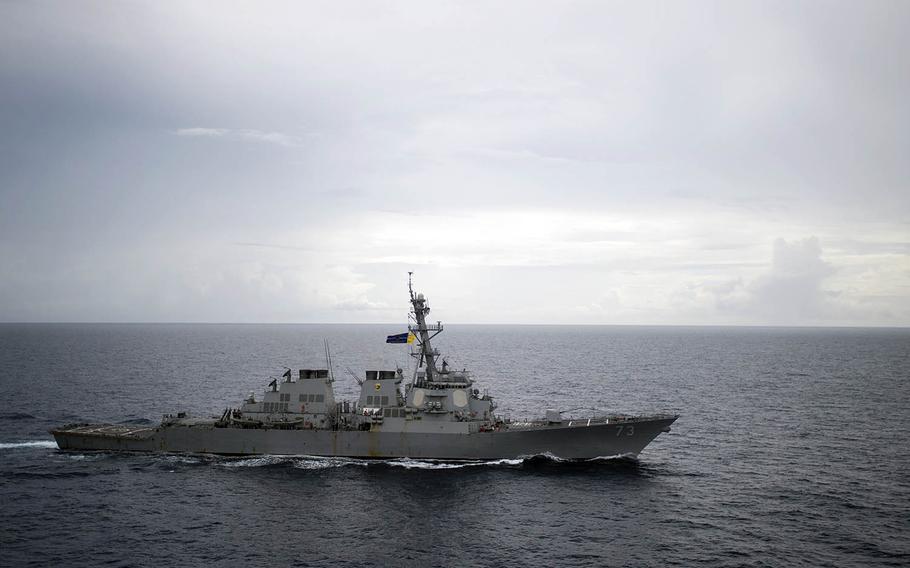 The Pentagon is urging America's Pacific allies to increase their military presence in the South China Sea in line with its own efforts to confront China.
Randy Schriver, the assistant secretary of defense for Asian and Pacific affairs, made the call during a recent interview with The Australian newspaper.
Chinese influence operations in the South Pacific, which have included donations to politicians and financing infrastructure projects in small island nations, have caught the attention of officials in Australia and New Zealand, and Schriver warned that the communists may want to establish military bases in the South Pacific.
"I think what could potentially bring more pressure on the Chinese is other partners and allies joining in these activities [in the South China Sea]," he said. "If not freedom-of-navigation operations … just joint patrols, presence operations."
U.S. freedom-of-navigation operations are a challenge to Chinese territorial ambitions that have seen military facilities and equipment such as aircraft and missiles placed on artificial islands claimed by neighboring nations.
American ships involved in the operations have clashed with Chinese vessels. In August, for example, a Chinese warship almost collided with the USS Decatur, a destroyer, near the disputed Spratly Islands.
"There have been several public accounts of Australian activities in the South China Sea and some of the assertive challenges [to Australia] from China," Schriver said.
In April, three Royal Australian ships transiting the South China Sea on their way to Vietnam were harassed by Chinese navy vessels.
In September, the HMAS Melbourne, a guided-missile frigate, traveled through the Taiwan Strait. The USS Mustin and the USS Benfold had passed through the strait two months earlier.
Schriver told The Australian that other U.S. allies, including Britain, France and Canada, have enhanced their military activities in the South China Sea.
"We've seen a lot more activity from other interested parties because I think there is recognition that an erosion of international law and norms in the South China Sea has implications globally," he said.
U.S. allies are likely to respond favorably to the call to get tougher on China, said Paul Buchanan, an American security analyst based in Auckland, New Zealand.
Australia and New Zealand, major trading partners of China, are balancing economic and defense relationships he said.
"[The Australians] have to walk a tightrope with the Chinese, but, as of late, they have been a lot more forceful in pushing back," Buchanan said, noting the recent moves to establish a military base on Manus Island, off the coast of Papua New Guinea, and the ban on Chinese telecom company Huawei participating in new 5G services in Australia and New Zealand.
The moves haven't been met with major blowback from China, Buchanan added.
"China may realize that what is happening is that they are shoring up a defensive alliance, whereas before there were differences [between America and its allies]," he said. "Now there seems to be a coordinated effort to push back … particularly in the South China Sea [where China's behavior] … is seen as egregious."
In contrast to the Western powers, Japan's relations with China are thawing.
Japanese Prime Minister Shinzo Abe agreed with Chinese President Xi Jinping in October to resume mutual naval visits.
Japan's Maritime Self-Defense Force may join the Chinese navy's fleet review in April, the Japan Times newspaper reported recently.
The visit to the city of Qingdao marking the 70th anniversary of the founding of China's navy would be the first by a Japanese warship since 2011, the newspaper reported.
U.S. Navy officials did not indicate whether an American ship would participate.
"As a matter of policy, we do not discuss future operations," Pacific Fleet spokeswoman Navy Lt. Rachel McMarr said in an email Friday.
robson.seth@stripes.com Twitter: @SethRobson1
---
---
---
---