US troops should expect more South Pacific missions, security expert says
by
Seth Robson
August 15, 2019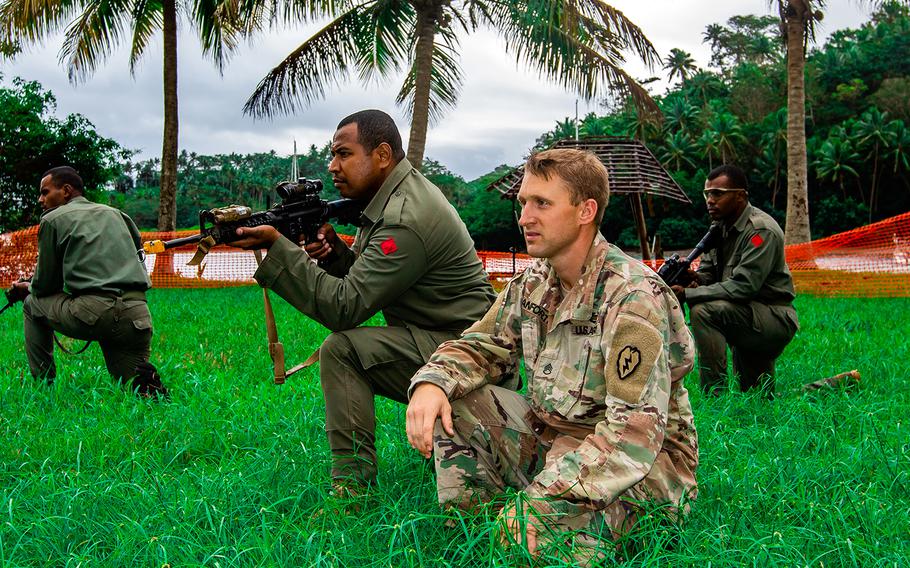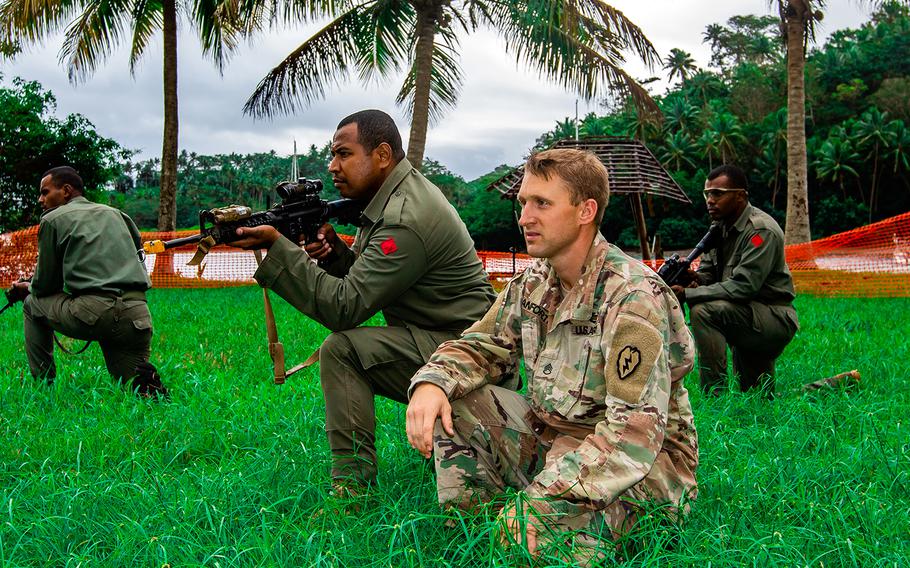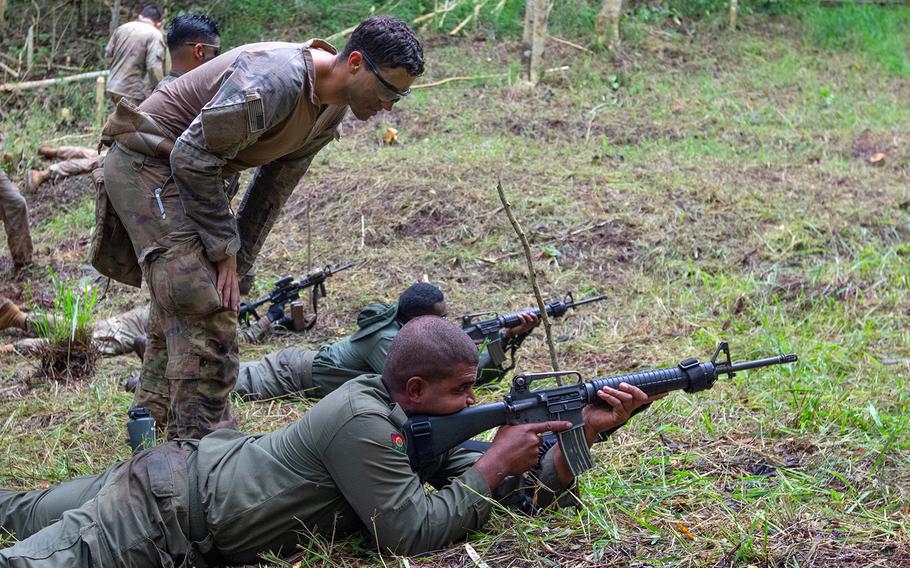 Concerns about Chinese efforts to build influence in the South Pacific will likely spur more exercises like one involving the U.S. Army in Fiji this month, according to a regional security expert.
One hundred and fifty troops from Company B, 1st Battalion, 27th Infantry Regiment wrapped up two weeks of training alongside the Republic of Fiji Military Forces' 3rd Infantry Regiment on Monday.
Exercise Cartwheel was the first time that such a large force of U.S. soldiers had trained on the island, said U.S. Army Pacific spokesman Maj. Kelly Haux.
"This the first time we have had a company-sized U.S. Army element train with Fijian military forces," he said.
The troops practiced marksmanship and urban and jungle operations during events designed to enhance the Fijians' capability and ability to operate with U.S. forces, Haux said in a telephone interview Thursday.
There were also visits to primary schools where civil affairs soldiers told the kids about hygiene and healthy eating and donated class materials, he said.
The training is part of the Army's Pacific Pathways initiative, which involves numerous exercises in the region each year, according to information provided by the Army.
U.S. forces have trained in the South Pacific in the past, but the engagements are likely to increase as America and allies such as Australia respond to Chinese efforts to build influence there, according to Carl Baker, executive director of the Pacific Forum think tank on Hawaii.
"The Australians have been experiencing a great deal of angst over what's happening in the South Pacific," he said.
Chinese influence operations in the region, which have included donations to politicians and financing infrastructure projects in small island nations, have caught the attention of officials in Australia and New Zealand, and concerns were raised last year that the communists might want to establish military bases in the South Pacific.
In response the U.S. and its allies have re-engaged with Fiji, Baker said.
The nation is led by Prime Minister Frank Bainimarama, former commander of the Fijian military, who came to power in 2007 after a series of coups.
Fiji is the only South Pacific nation of its size with a capable military, thanks to its participating in United Nations peacekeeping missions, Baker said.
Concerns about Chinese influence will mean more engagements like Exercise Cartwheel, he said.
"It's a way to show U.S. commitment," he said. "You can see it as a potential hedge against [the Chinese military's] engagement in the region. The U.S. can say, 'We were here first, and we are really your allies and we will help defend your country.'"
New Zealand's army tweeted Thursday that U.S. Marines are joining Kiwi troops in Tonga for Exercise Tafakula this week. The U.S. Indo-Pacific Command did not immediately provide details of the event.
However, Baker said that military engagement isn't a great fit with small South Pacific states, which don't have much military capability other than coast guards.
"The U.S. sends its military but clearly what the Pacific states really want is social welfare assistance," he said.
robson.seth@stripes.com Twitter: @SethRobson1