US, South Korea quietly end Ulchi Freedom Guardian exercise
by
Yoo Kyong Chang Ashley Rowland chang.yookyong@stripes.com rowland.ashley@stripes.com
August 28, 2014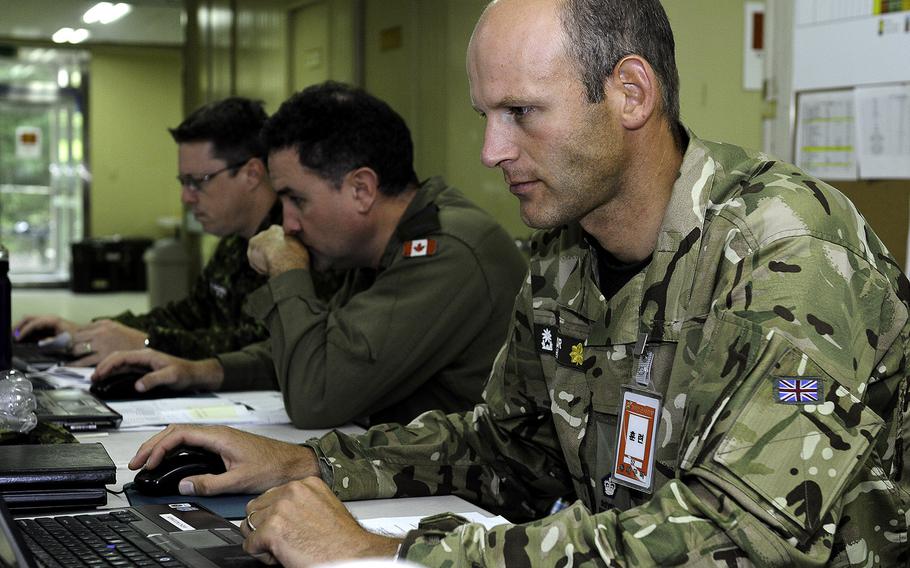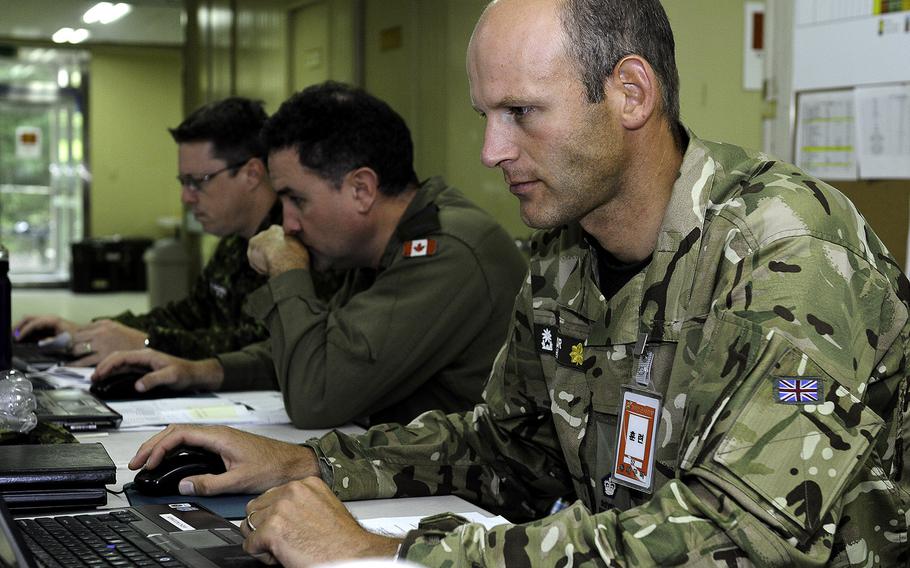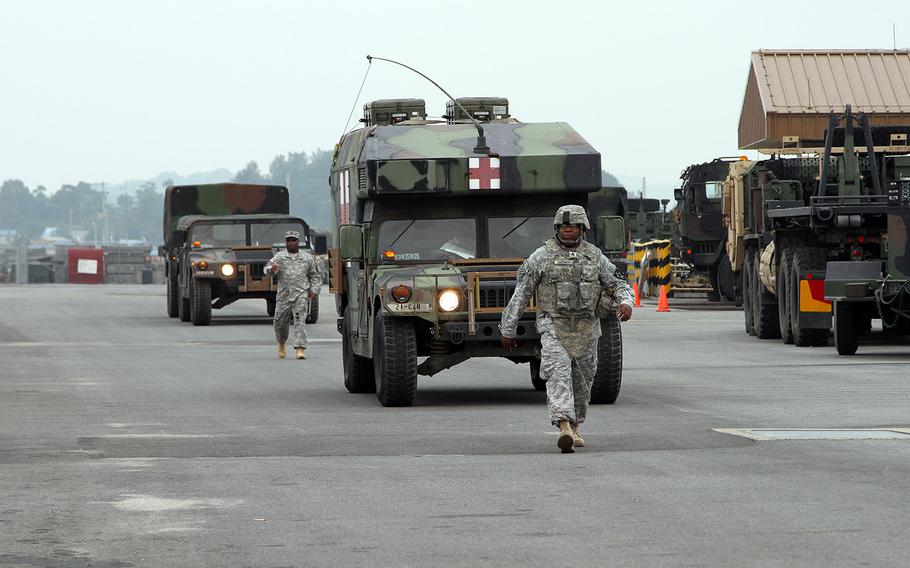 SEOUL — The biggest U.S.-South Korea war games ended Thursday as they began, with little fanfare, in what may have been an attempt by the allies to avoid provoking North Korea.
Approximately 50,000 South Korean troops and 30,000 U.S. troops — about 3,000 of whom were brought in from outside the peninsula — took part in this year's Ulchi Freedom Guardian, a computer-simulation exercise described by the U.S. as "routine and defense-oriented" and based on "realistic scenarios" to ensure "we are fully prepared to defend the Republic of Korea should the need arise."
It was scheduled to end Friday. A U.S. Forces Korea statement did not say why it wrapped up early.
The computer simulations took place across the peninsula, and, according to the statement, allowed the two militaries to evaluate and exercise capabilities ranging from military intelligence, logistics, joint air procedures and plans and systems including Combined Space Operations.
U.S.-South Korea exercises are a particularly sensitive subject with nuclear-armed North Korea, which regularly condemns them as preparations for an invasion. It warned the United Nations earlier this week that it would respond more strongly to the "gangster-like war exercises," though it did not offer details, according to The Associated Press, but it remained relatively peaceful during the drills.
Despite the large scale of the two-week Ulchi Freedom Guardian exercise, U.S. and South Korean defense officials have offered few details, aside from inviting the media to a field training exercise for combat medics at Camp Humphreys.
Official acknowledgment of UFG came only late on the afternoon of Aug. 18, the day it began. USFK said it publicly announced the start after notifying North Korea of the drill that afternoon. The command also said it does not discuss exercise scenarios as a matter of policy. South Korean defense officials also would not discuss specifics about the exercise.
Yang Uk, a senior research fellow at the Korea Defense and Security Forum, said Washington and Seoul tried to avoid drawing media attention to UFG as a conciliatory gesture toward the North.
"If the U.S. and South Korea promote UFG, it could be an excuse for North Korea to increase tensions," he said.
Department of Defense spokesman Rear Adm. John Kirby on Tuesday said U.S. commitment to the security of the peninsula remains steadfast.
"Our exercises will continue, and we continue to call in (sic) the North to meet its international obligations," he said during a press briefing in Washington.
Kim Jin Moo, a senior researcher at the Korea Institute for Defense Analyses, said Washington and Seoul's lack of openness about UFG isn't unusual, and that Pyongyang was moderating its typical bluster in hopes of sending a delegation to next month's Asian Games in Incheon.
"North Korea seems to be taking a wait-and-see approach to find out what our attitude is" about its attendance at the Games, he said.
The North wants to send a 273-member delegation to attend the Games, and the two countries are negotiating issues including whether Seoul would pay for the cost and what route the group would travel, according to South Korea's Yonhap News.
UFG came at a sensitive time for the two allies, which are in the midst of negotiations about whether to delay plans for a transfer of wartime control of allied forces to Seoul. If a war broke out today, the top U.S. commander on the peninsula would lead those forces, though operational control, commonly referred to as OPCON, is scheduled to transfer to South Korea in December 2015.
Seoul has asked for the transfer — previously delayed from 2007 to 2012 over concerns about the South's readiness — to be postponed again because of concerns about North Korea provocations. A decision is expected later this year, with many experts predicting the two countries will agree to a delay of several years.
In a possible indication that OPCON will be postponed again, the U.S. commander, Gen. Curtis M. Scaparrotti, is leading this year's UFG. Before the last delay, which came in 2010 after the North torpedoed a South Korean warship earlier that year, the South had led the two previous UFGs as a test of its ability to lead troops after the transfer.
The last joint exercise led by South Korea was the annual spring Key Resolve drill in 2013, according to USFK.
rowland.ashley@stripes.com Twitter: @Rowland_Stripes