US, South Korea combined unit ready to defend peninsula
---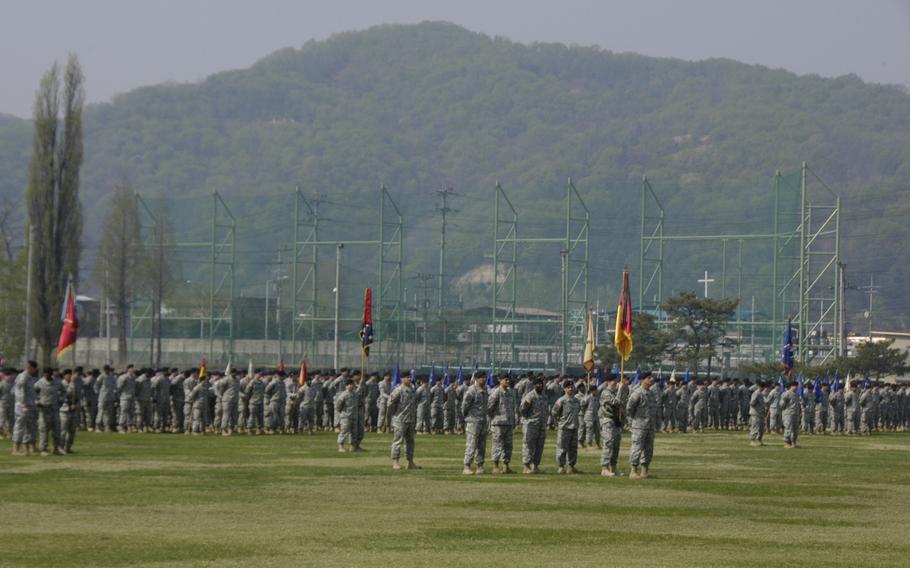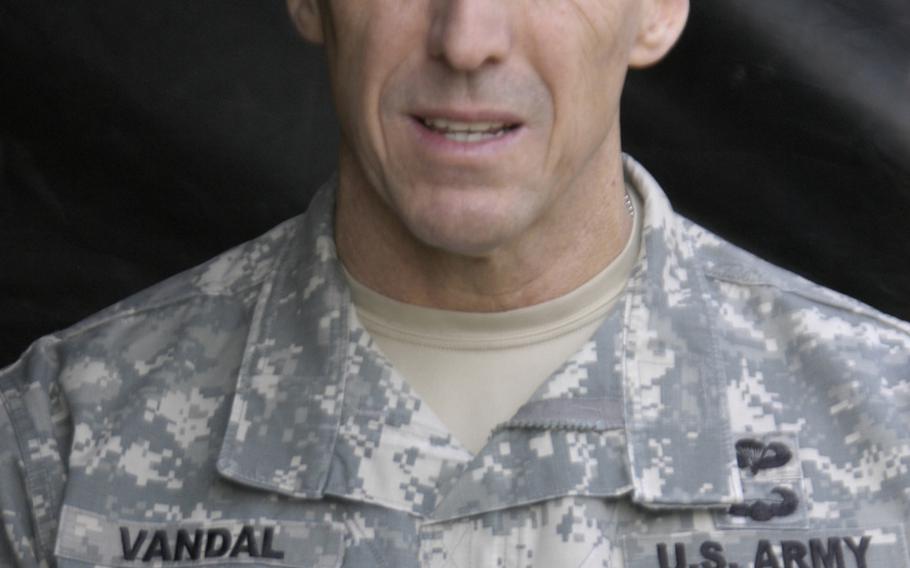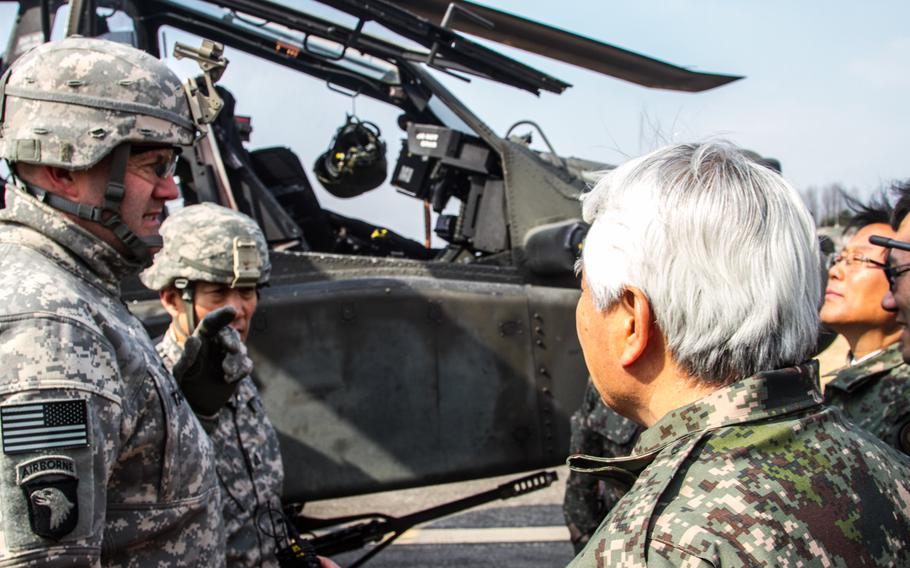 CAMP RED CLOUD, South Korea — It's a little cramped these days in the office that South Korean Lt. Col. Gil Kwon shares with his deputy, U.S. Army Lt. Col. Michael Cole.
But they are learning more about each other every day as the two countries' militaries try to bridge cultural gaps and prepare for a major reorganization that will shift south most U.S. forces from bases north of Seoul to an expanded megabase at Camp Humphreys.
What's left will be a combined U.S.-South Korean unit prepared to defend the peninsula if war were to break out with North Korea.
The transformation involves adding South Korean troops and units, including 31 staff officers and an entire infantry brigade; replacing the Camp Hovey-based 1st "Iron" Brigade Combat Team with U.S.-based rotational brigades on nine-month deployments, and moving the bulk of the division to Camp Humphreys.
South Korean and U.S. officers started sharing offices inside 2nd Infantry Division headquarters on Camp Red Cloud in January as part of the transformation. In January, the division received a complement of 31 Korean officers with ranks ranging from major up to a brigadier general who is now deputy 2nd ID commander, said Maj. Gen. Thomas Vandal, who turned over command of the division to Maj. Gen. Theodore Martin last week. Vandal spent the past two years preparing for the changeover.
The South Korean officers speak English and have experience at U.S. and British military schools. Each is paired with a U.S. counterpart with one serving as the other's deputy, he said.
The combined division tested itself for the first time in the Key Resolve exercise in February. The presence of the Korean officers enhanced U.S. leaders' ability to understand how the South Korean army will fight, Vandal said.
Kwon is 2ID's newly appointed South Korean civil affairs officer. His desk directly faces that of Cole, a fellow Iraq veteran, and they seem to be getting on well. Cole, 44, calls Kwon, 48, hyung-nim (older brother), and they have been sharing Korean food and swapping stories about their kids.
Adding a Korean to the civil affairs shop paid dividends when the pair responded to a recent incident in which a stray round from Rodriguez Range — a U.S. training area near the Demilitarized Zone — struck a nearby home.
"I can see accidents from a Korean perspective," Kwon said. "Koreans are very emotional people. Sometimes we need to reach their hearts."
When he heard that the home's owner had gone to the hospital suffering from stress, Kwon visited him, bringing two boxes of drinks as a gift. Koreans might not be comfortable talking to a U.S. officer through a translator, he said.
"If I'm there, they are very comfortable to speak what they want," he said.
Cole admitted he wouldn't have thought to take a gift to the hospital.
"Our focus was on mitigation, but his (Kwon's) focus was on compassion for the family," he said.
In the coming weeks, the division's Korean contingent will get a massive boost when the 16th Republic of Korea Army Brigade becomes associated with 2nd ID. Starting in August, the combined division will begin to test its capabilities with two major exercises, Vandal said.
The goal is to help U.S. and South Korean troops solve the challenges of working together in peacetime rather than under the additional challenges of an emergency, he said. If war were to break out on the peninsula, the division would have operational control over the brigade.
One of its key missions — one that 2nd ID has been tasked with in recent years — would involve securing weapons of mass destruction in North Korea if war were to erupt. North Korea is thought to have multiple nuclear bombs as well as chemical weapons.
"North Korea is the fourth-largest army in the world," Vandal said. "In 2013, they detonated a third nuclear weapon, (and) they have always had chemical capability. Because of that WMD capability, we have to be prepared."
The division also is preparing for the arrival of the rotational tank and infantry brigades that will take the place of the 1st Brigade when it inactivates this summer. The training and deployment of rotational forces to Korea follows a pattern that the Army has honed during more than a decade of fighting in Iraq and Afghanistan.
Vandal said the system will increase 2nd ID's readiness.
"Currently 8 to 12 percent of the division changes every month," he said. "We are constantly training them in the basics. From now on, the units will come together." For example, a tank crew — including gunner, driver, loader and tank commander — has to train and be certified together, he said.
"If any of these changes out, you have to recertify the entire crew," he said.
Tank crews who deploy with rotational brigades will stay together for nine months, allowing them to reach a higher level of proficiency, Vandal said.
The first rotational forces in South Korea arrived in 2013 with the deployment of the 23rd Chemical Battalion. Since then, Kiowa helicopter units have come for three nine-month rotations, and there have been two rotations of combined arms battalions.
In June, the 2nd "Black Jack" Brigade, 1st Cavalry Division out of Fort Hood, Texas, will arrive for a nine-month rotation. The unit has done a Korea-specific training exercise at Fort Irwin, California's National Training Center, and it will complete gunnery qualification before it deploys.
When the brigade arrives, 2nd ID will inactivate the 1st Brigade Combat Team, Vandal said. The brigade's training at the NTC focused on the mission to secure weapons of mass destruction and on operations on the peninsula. It included cultural awareness training provided by professors from South Korea's Pyeongtaek University.
robson.seth@stripes.com Twitter: @SethRobson1
---
---
---
---