US soldier, civilian base worker suspected of robbing $65,000 from currency exchange shop on Okinawa
by
Aya Ichihashi Matthew M. Burke
May 16, 2020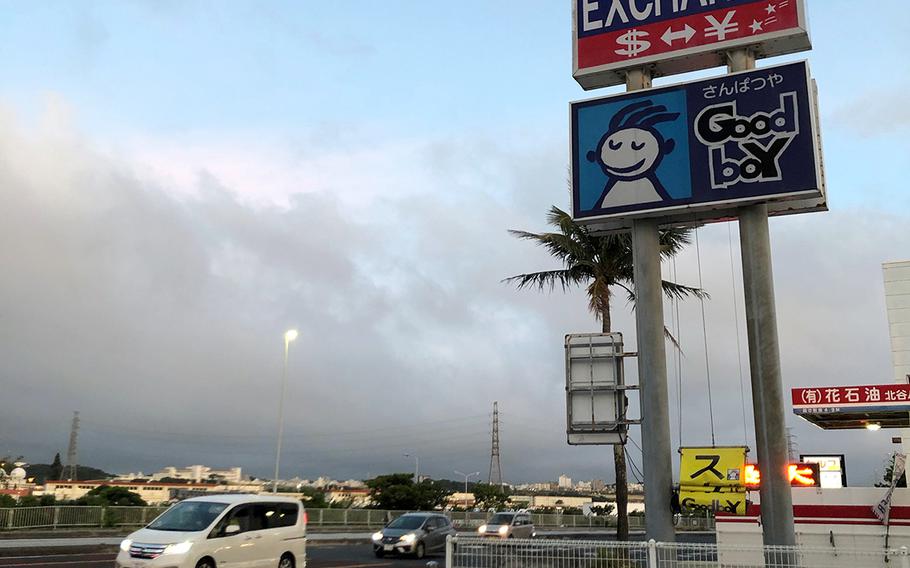 CAMP FOSTER, Okinawa — Two people who live and work at Kadena Air Base are suspected of making off with nearly $65,000 in the armed robbery of a currency exchange shop on Okinawa.
The business, which isn't far from Camp Foster's front gate, was robbed by two mask-wearing perpetrators about 4 p.m. Tuesday, according to an Okinawa Police spokesman who spoke on a customary condition of anonymity.
One or both of the suspects went behind the shop's counter while brandishing a knife-like object, threatened an employee and demanded money, the spokesman said. They ran out with $64,700 in Japanese and U.S. currency. No one was injured.
Kadena's 18th Wing said in a statement Friday evening that "a civilian and an Army soldier" are being looked at as suspects in the "ongoing investigation, which is being led by Okinawa Police Station."
On Friday afternoon, local media photographed a uniformed U.S. soldier being escorted into the police station by U.S. military police.
Okinawa Police later said no arrests had been made in the case but declined to comment further.
"The U.S. military on Okinawa works closely with local police on a daily basis and will continue to cooperate in this matter," the 18th Wing statement said. "We take these matters very seriously and will ensure members are held accountable if they are found to be involved in criminal activities."
Those convicted of robbery with threat or assault face between five years and 20 years imprisonment under Japanese criminal law, according to the Ministry of Internal Affairs and Communications.
burke.matt@stripes.com Twitter: @MatthewMBurke1
ichihashi.aya@stripes.com Twitter: @AyaIchihashi
---
---
---