US soldier and civilian are sentenced to prison with labor for robbing Okinawa currency exchange
by
Aya Ichihashi Matthew M. Burke
September 8, 2020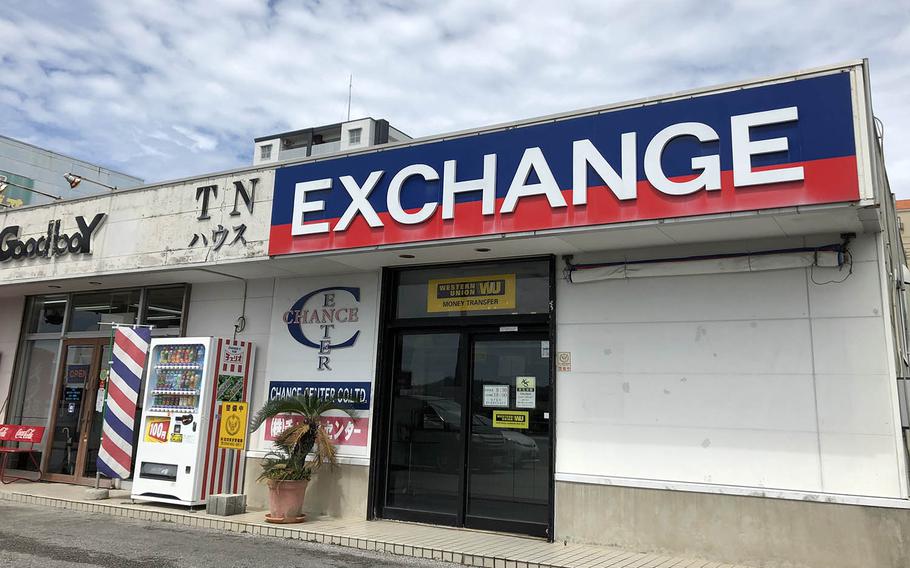 NAHA, Okinawa — A U.S. soldier and a civilian cook who pleaded guilty to robbing an Okinawa currency exchange of nearly $65,000 at knifepoint last spring were sentenced to prison terms with labor Tuesday by a panel of three Japanese judges.
Army Pvt. Demetrius Moton Jr., 21, and assigned to Kadena Air Base, received 4 ½ years in prison with labor for his part in the May 12 robbery near Camp Foster's front gate. Hassan Smith, 34, a cook for Kadena's Child Development Center, received 3 ½ years with labor.
The pair pleaded guilty July 13 in Naha District Court and threw themselves upon the mercy of the court a week later. The two faced up to 20 years imprisonment under Japanese criminal law, according to the Ministry of Internal Affairs and Communications. Prosecutors requested six years each.
The judges were not swayed by efforts to repay the money.
"Both defendants are guilty," Chief Judge Hironobu Ono said at 2:55 p.m. after brief deliberations with the other judges.
"Moton pointed a knife at the manager while robbing the store," Ono said before sentencing the two. "Even though Moton played the leading role, Hassan could not avoid the responsibility of robbing the exchange store during the daytime where some resistance was inevitable and received a fair amount of money from Moton. Hassan's criminal responsibility is significant."
They will receive credit for 50 days served and have 14 days to appeal their sentence to the Fukuoka High Court, Ono said.
After the sentencings, lawyers for the pair said they would discuss possible appeals with their clients.
According to previous testimony from both men, they scouted the exchange before entering in masks. Moton went behind the counter, brandished a knife and threatened an employee. He and Smith made off with $64,700 in Japanese and U.S. currency, which the pair split.
Moton sent some of the money to his family in the United States and gave some to a local girlfriend; Smith sent his share to a friend in Germany, according to earlier testimony.
Japanese police and Air Force investigators focused on the pair immediately after the crime and Smith confessed to investigators on May 15.
Defense attorneys for the men submitted statements Tuesday showing efforts to pay back the outstanding balance of the stolen money to the exchange's insurance agent. The balance was listed as just over $6,000 at a previous hearing.
"I am so sorry for the victim," Moton said prior to sentencing. "I will pay back the rest of the money to the insurance company as soon as the Army pays me."
"Please forgive me and give me a second chance," Smith added.
Prosecutors entered a statement from exchange manager Mitsuru Araki, who questioned the men's sincerity.
"I will not forgive both defendants just because they transferred the robbed money back to the insurance company," said Araki's statement, which was read aloud. "Both apologized to me last hearing; however, I felt like it's just superficial. There was no sincerity."
Upon hearing the verdict, Smith's wife, Air Force Staff Sgt. Danielle Smith, stared forward shaking her head. Smith looked at her with red and teary eyes; she did not meet his gaze.
Moton showed no emotion as police cuffed him and escorted him and Smith from the courtroom.
burke.matt@stripes.com Twitter: @MatthewMBurke1
ichihashi.aya@stripes.com Twitter: @AyaIchihashi