US sends three aircraft near Taiwan Strait after back-to-back Chinese drills near Taiwan
---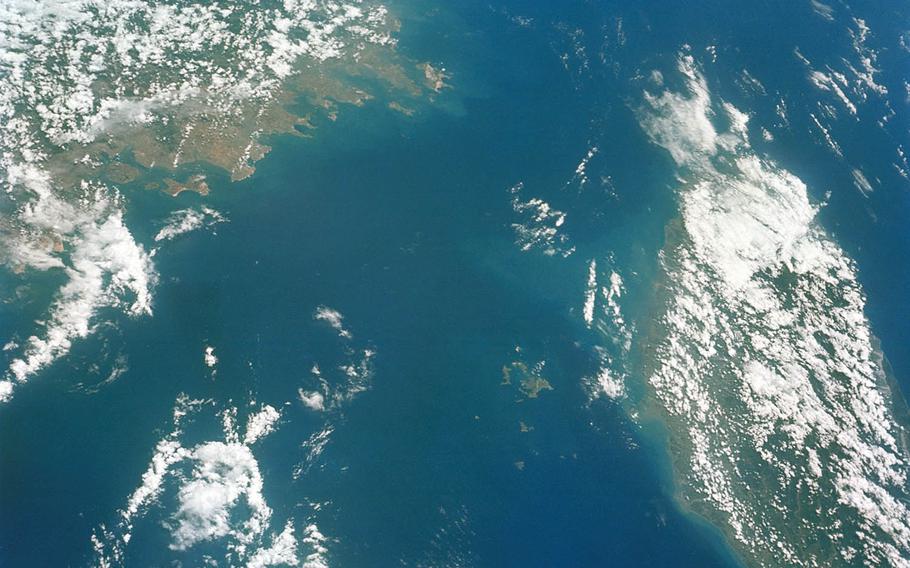 YOKOSUKA NAVAL BASE, Japan — The Air Force flew two B-52 bombers and an MC-130J Commando II tanker near the Taiwan Strait on Wednesday morning after Chinese naval and air forces flew over the island twice this week, Taiwan's Ministry of National Defense said.
The MC-130J flew north to south along the airspace over the Taiwan Strait, while the B-52s flew along Taiwan's east coast, said Pacific Air Forces spokeswoman Maj. Victoria Hight. They were "closely monitored," the defense ministry said in a statement Wednesday.
Air Force officials did not immediately respond to requests for comment Wednesday.
The 110-mile-wide strait separates mainland China from Taiwan, which Beijing regards as its own.
The U.S. considers Taiwan's status unsettled, but adheres to the "One China" policy, acknowledging that Beijing considers Taiwan part of China. However, the Taiwan Relations Act provides a framework for the U.S. to aid the self-governing island's defense.
The flyover comes after China held back-to-back air drills near Taiwan this week.
On Sunday, China held a "combat-readiness patrol," sending bombers, jet fighters and early warning aircraft flying through the Bashi Channel and Miyako Strait, a Chinese Defense Ministry statement said Sunday. Several destroyers and frigates were also involved in the exercise.
"The Chinese military's combat-ready patrol is completely legitimate and is the necessary action taken to address the current security situation across the Taiwan Strait and safeguard China's sovereignty," the Chinese Defense Ministry statement said.
On Monday, China held joint naval and air drills in the waters off the southeastern coast of Taiwan, including air-to-ground assault and fire support exercises, a Defense Ministry statement Tuesday said.
Chinese fighter jets during the Monday exercise crossed the "middle line" of the Taiwan Strait, edging closer to Taiwan than mainland China, a report by China's state-run newspaper Global Times said Tuesday.
Chinese military expert Song Zhongping told Global Times that the demonstrations "are not only warnings to Taiwan secessionists, but also demonstrations of PLA capabilities to solve the Taiwan question by force."
Song added that the Chinese drills aimed to sharpen skills "useful in potential battles against Taiwan's military force," the Global Times report said.
China last made a "deep incursion" across the strait's middle line in 2019 but hadn't done so for 20 years prior to that, Bonnie Glaser, senior adviser at the Center for Strategic and International Studies, said in Washington last month.
The drills come one month after Tsai Ing-wen was reelected Taiwan's president on the promise of preserving the island's sovereignty, after Chinese leader Xi Jinping described unification as "inevitable."
---
---
---
---