US returns 27 acres of land on Okinawa Marine Corps base back to locals
by
Aya Ichihashi Matthew M. Burke
April 1, 2020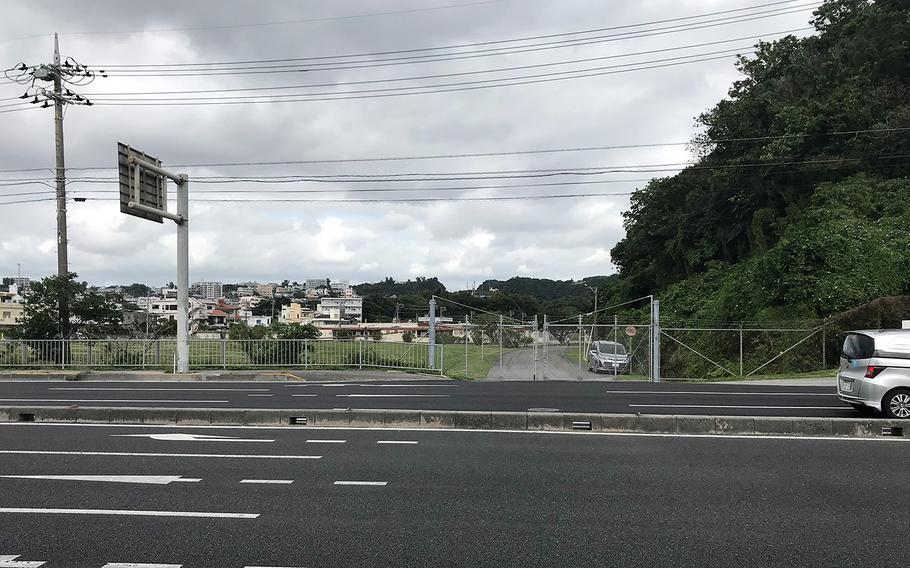 CAMP FOSTER, Okinawa — The U.S. government returned a small portion of a Marine Corps base to the Okinawa prefectural government Tuesday in what amounts to the last planned land return without preconditions.
The 27-acre parcel includes frontage on the main highway, Route 58, between Camp Foster and Camp Lester. It was the site of the Facilities and Engineering Compound, Japan's Ministry of Defense said in a statement on its website.
The return is the latest piece of the Ministry of Foreign Affairs' 2013 Consolidation Plan for Facilities and Areas in Okinawa, which focuses on land south of Kadena Air Base. Under that plan, the U.S. military has already returned 150 acres from Foster, Camp Kinser and Marine Corps Air Station Futenma.
The plan calls for the return of another 2,400 acres by 2028 or later, including all of Futenma and significant portions of Kinser. However, certain conditions must be met before some of that land can be returned, like completion of a new airfield at Camp Schwab in northern Okinawa to replace Futenma.
Japan's Supreme Court dismissed the prefecture's latest appeal March 26, which attempted to again halt construction of the runway at Schwab that would one day host Marine Corps air operations.
burke.matt@stripes.com Twitter: @MatthewMBurke1
ichihashi.aya@stripes.com Twitter: @AyaIchihashi