US rescinds invitation to Chinese navy to participate in major Pacific exercise
by
Corey Dickstein
May 23, 2018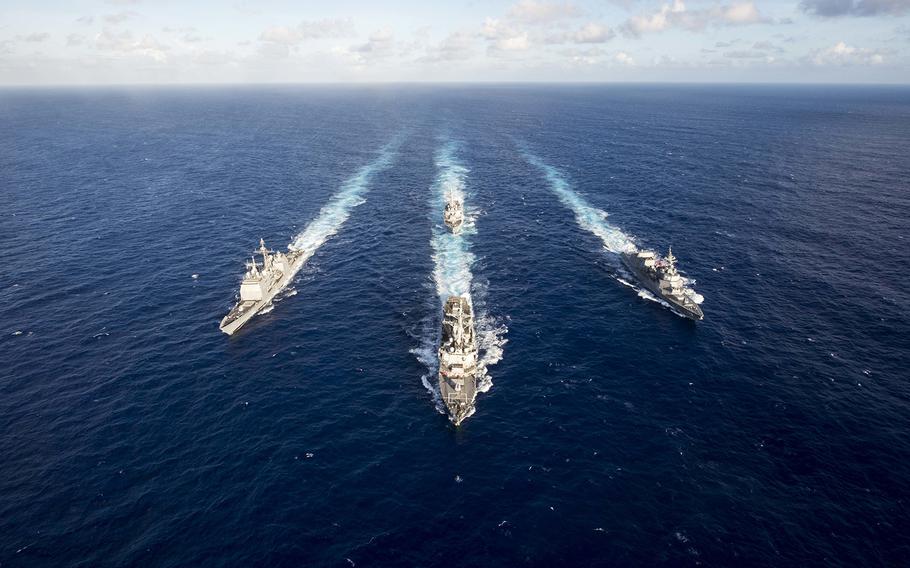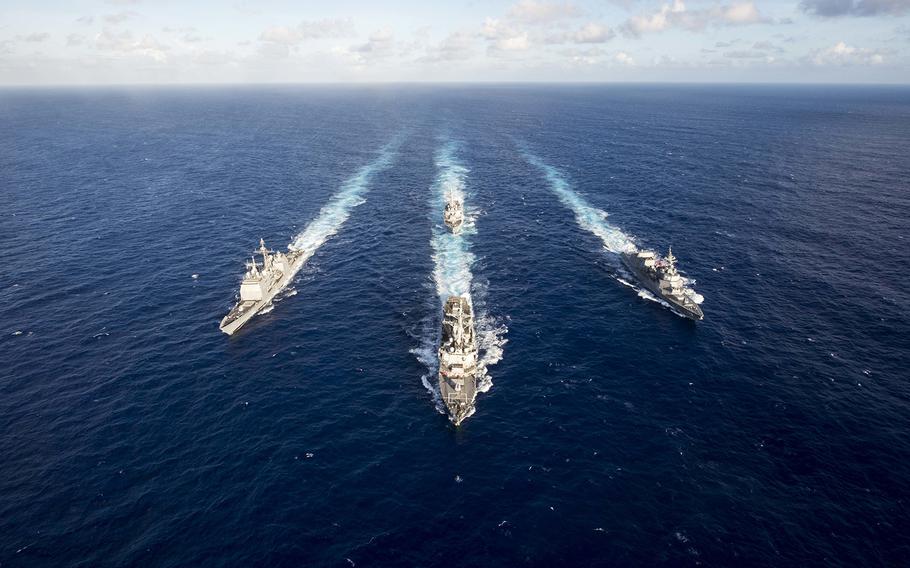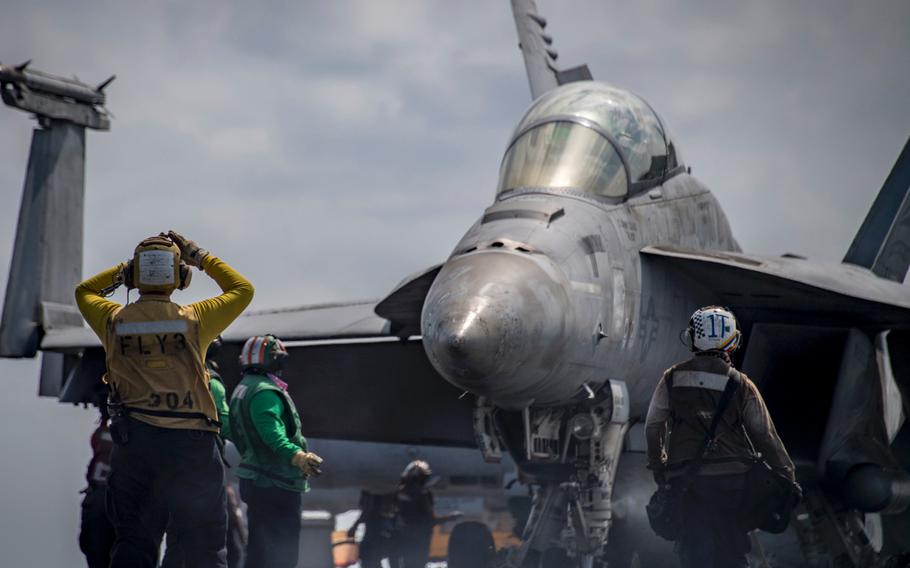 WASHINGTON — The United States rescinded an invitation to China to participate in a massive naval exercise in the Pacific in the summer, citing evidence of Beijing's continued militarization of disputed islands in the South China Sea, Pentagon officials announced Wednesday.
Marine Lt. Col. Christopher Logan, a Defense Department spokesman, described disinviting China's navy from participating in the biennial Rim of the Pacific exercise as a first step in protesting China's actions in the Spratly Islands. China has long been accused of building artificial land masses in that region, which is also claimed by the Philippines, Taiwan, Vietnam and Malaysia, and placing military assets there.
"China's behavior is inconsistent with the principles and purposes of the RIMPAC exercise," Logan said in a statement. "We have strong evidence that China has deployed anti-ship missiles, surface-to-air missile systems and electronic jammers to contested features in the Spratly Islands region of the South China Sea."
Most recently, China announced it had landed long-range bombers on Woody Island in the Paracel Islands, which the Chinese claim as their own but Vietnam and Taiwan also claim.
Logan said that deployment "raised tensions" in the region. Chinese officials said the bombers were participating in regular training and were not a threat.
China has participated in the last two iterations of RIMPAC in 2014 and 2016, Logan said. The exercise, which has been conducted traditionally near Hawaii, is designed to develop interoperability between nations whose navies operate in and around the Indo-Pacific region, officials said. This year's exercise is slated to run from June 27 through Aug. 2.
In 2016, navies from 26 nations participated in the exercise. It included some 25,000 troops, 45 ships, five submarines and more than 200 aircraft, according to Navy information published at the time. It is expected to have a similar scope in 2018.
The United States has not taken sides in the disputes in the region. It has called on China to remove all military systems and discontinue militarization of all disputed territory in the South China Sea, Logan said.
The Spratly Islands include some 100 islands, atolls and reefs in the southern South China Sea between Vietnam and the Philippines. Though the islands are largely uninhabited, they are located along a major international shipping route connecting the Pacific and Indian oceans.
The United States aims to keep those shipping routes – where billions of dollars of goods flow each year – open. U.S. officials have expressed concerns for years that China's militarization of the islands could threaten trade in the region and heighten tensions with the other nations who claim land in the area.
"We believe these recent deployments and the continued militarization of these features is a violation of the promise that [Chinese] President Xi made to the United States and the world not to militarize the Spratly Islands," he said.
dickstein.corey@stripes.com Twitter: @CDicksteinDC