ANALYSIS
US rejects China's proposal, says 'all options on table' regarding N. Korea
by
Kim Gamel
March 9, 2017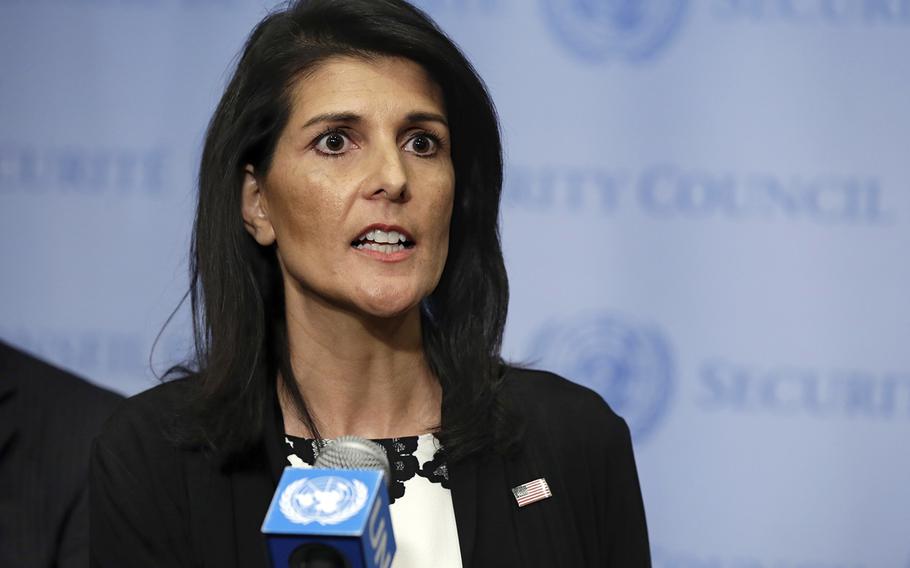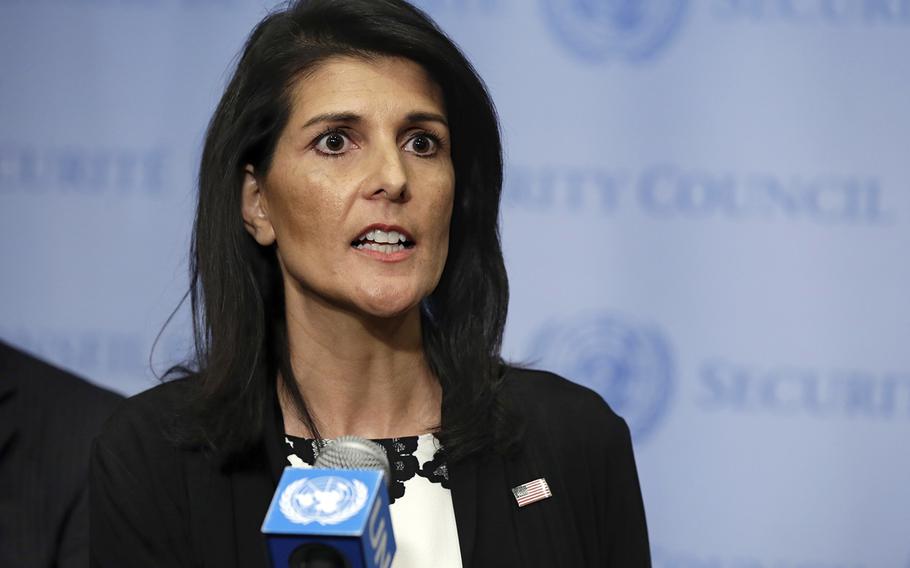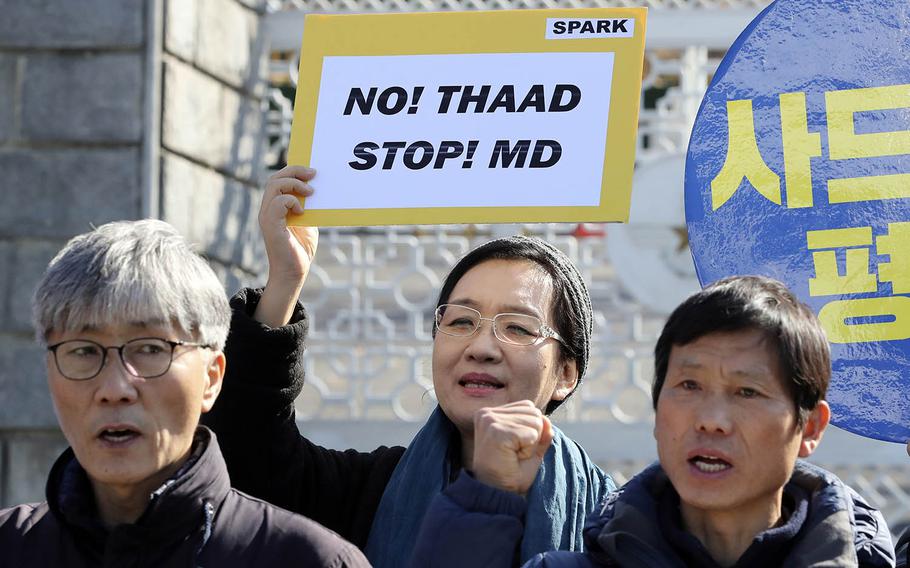 SEOUL, South Korea – U.S. officials have rejected China's proposal for Washington to halt war games with South Korea in exchange for a pause in the North's nuclear-weapons program.
Instead the longtime enemies seem to be digging in, with the U.S. military beginning the deployment of an advanced anti-missile battery in the South and Pyongyang conducting a missile test that appeared designed to suggest it could overwhelm such a system.
Beijing acknowledged as much even as it suggested on Wednesday that North Korea could suspend its nuclear and missile activities if Washington and Seoul would halt annual joint military exercises underway in the South.
"The two sides are like two accelerating trains coming towards each other," Foreign Minister Wang Yi said. "The use of force is no solution. Talks deserve another chance and peace is still within our grasp."
The State Department said China's proposal was not a "viable deal."
"This is apples and oranges," spokesman Mark Toner said. "What we're doing in terms of our defense cooperation with South Korea is in no way comparable to the blatant disregard that North Korea has shown with respect to international law."
The U.S. ambassador to the United Nations, Nikki Haley, said separately that the exercises are defensive and have been held for 40 years.
She told reporters after emergency closed U.N. Security Council consultations that North Korean leader Kim Jong Un is not "a rational person."
She also noted that President Donald Trump's administration is re-evaluating its approach to North Korea.
"We're not ruling anything out and we're considering every option that's on the table," she said.
South Korea's military also said the joint military exercises, which began last week and are due to last through April, will continue as planned. The Foal Eagle exercises include numerous drills and will include a visit by the nuclear-powered USS Carl Vinson aircraft carrier on Wednesday.
A computer-simulated command-post drill called Key Resolve also is due to begin next week.
"The joint exercises will continue without a halt. They are purely defensive," defense ministry spokesman Moon Sang-gyun said during a regular press briefing.
The developments unfolded ahead of a planned trip by U.S. Secretary of State Rex Tillerson to the region next week. Tillerson will kick off his first regional tour in his new role in Japan on Wednesday, then will travel to South Korea and finally China.
Tillerson and South Korean Foreign Minister Yun Byung-se will discuss the threat from North Korea and cooperation in applying more pressure and sanctions against Pyongyang, ministry spokesman Cho June-hyuck said, calling the visit "very timely."
Trump has given little indication about what his new strategy may be other than to say that he wants China to do more to rein in the North.
China has shown increasing impatience with its traditional communist ally and announced last month that it was suspending coal imports from North Korea as required by U.N. sanctions imposed following Pyongyang's fifth nuclear test in September.
But Beijing also fears pushing the North too far because it wants to maintain security on its border and avoid the possibility of a unified Korea giving the United States more influence in the region.
China also has expressed outrage over the deployment of the Terminal High Altitude Area Defense system, known as THAAD, which Beijing believes could be used to spy on its military.
The U.S. and South Korea insist THAAD is solely aimed at defending against the North's provocations.
Experts say the two allies also are eager to establish facts on the ground by getting the anti-missile battery operational in South Korea as soon as possible.
In addition to growing security concerns, South Korea is facing a major political crisis that could lead to early elections, which may usher in a progressive government that is less friendly toward U.S. goals.
The constitutional court is due to decide on Friday whether to uphold lawmakers' vote to impeach President Park Geun-hye over an influence-peddling and corruption scandal. If she is formally ousted from office, the country must hold elections within 60 days instead of in December as scheduled.
The leading opposition candidate, Moon Jae-in, has said a decision on whether to deploy the THAAD should be left to the next administration. Meanwhile, North Korea's missile tests show it is making faster-than-expected progress toward its stated goal of developing a nuclear-tipped missile that could target the U.S. mainland.
The most recent barrage, with four missiles launched nearly simultaneously and landing near Japan on Monday, underscored concerns by critics that the North could possibly overwhelm any defense system by the sheer size of its arsenal.
Scott Snyder said the resumption of missile tests after Trump took office on Jan. 20, along with tensions over the alleged assassination of the North Korean leader's half brother in Malaysia, dealt a blow to efforts to renew negotiations.
"At a certain point in one format or another there's probably a need for renewed communication between a new administration and North Korea," Snyder, a Korea expert at the Council on Foreign Relations, said Tuesday in an interview.
He pointed out that plans for a North Korean official to travel to the U.S. for unofficial talks had reportedly fallen through.
"The initial perception is that North Korea's actions have inhibited the likelihood in the near term for those sort of transactions."
gamel.kim@stripes.com Twitter: @kimgamel