US more than doubles troops for Philippine Balikatan exercise
by
Seth Robson
April 8, 2015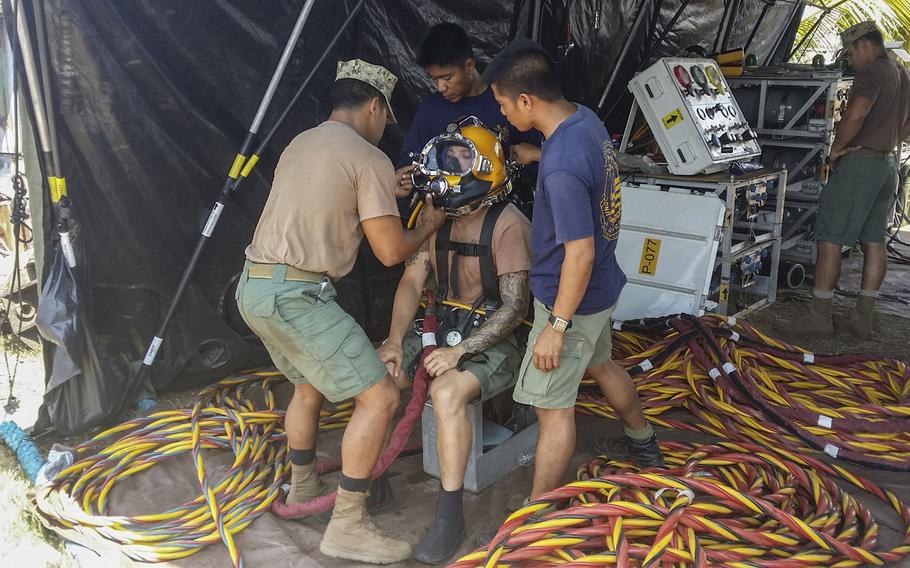 The U.S. is sending 6,000 troops to the Philippines later this month for the annual Balikatan exercise, more than double what it sent to last year's military-to-military training.
The Army, Navy, Air Force and Marine Corps troops will train alongside 5,000 Filipino soldiers, according to Marine Capt. Agustin Solivan, a military public affairs officer at the U.S. Embassy in Manila.
About 2,500 U.S. troops took part in last year's exercise.
Elements of the Okinawa-based III Marine Expeditionary Force will conduct beach landings on Luzon as part of the exercise, according to Marine Capt. Alex Lim, a spokesman for U.S. forces participating in Balikatan.
U.S. forces will work out of Clark Air Base, a large former Air Force facility on the island, with a combined arms live-fire exercise planned at the nearby Crow Valley Gunnery Range, Lim said Wednesday.
Balikatan also incorporates humanitarian assistance work on Palawan and Panay islands, he said. An Armed Forces of the Philippines statement said Australian defense personnel also will participate in civil-military operations on Palawan and Panay.
The increased U.S. presence follows an Enhanced Defense Cooperation Agreement — signed by the two nations last year — that will see large numbers of U.S. military personnel rotate through bases in the Philippines over the next decade. America's permanent facilities in the islands closed in 1992 after the Philippine Senate refused to ratify a treaty extending their lease.
The defense pact, part of America's strategic pivot to Asia, is seen as key to deterring China, which in recent years has aggressively pursued claims to offshore natural resources that are also claimed by the Philippines. China also has territory disputes with other countries in the East and South China seas.
U.S. personnel will not be granted liberty during the exercise, which will run April 20-30.
Shore leave in the Philippines has been restricted since the death of Jeffrey "Jennifer" Laude, 26, a transgender person whose body was found Oct. 11 in a motel bathroom near the former U.S. Naval Facility Subic Bay. Marine Pfc. Joseph Scott Pemberton is on trial for the slaying.
robson.seth@stripes.com Twitter: @SethRobson1
---
---
---