US military resumes sending soldiers, families to bases in coronavirus-hit area of South Korea
---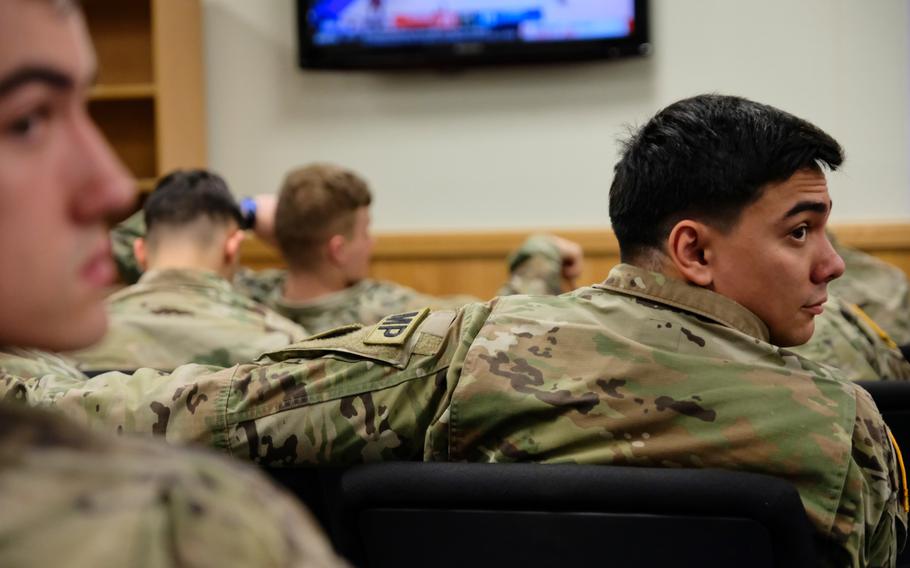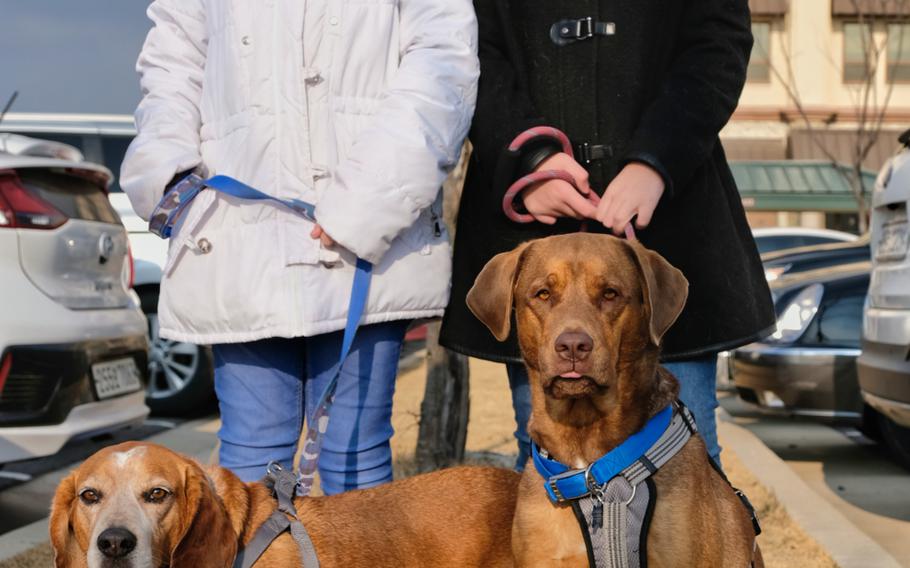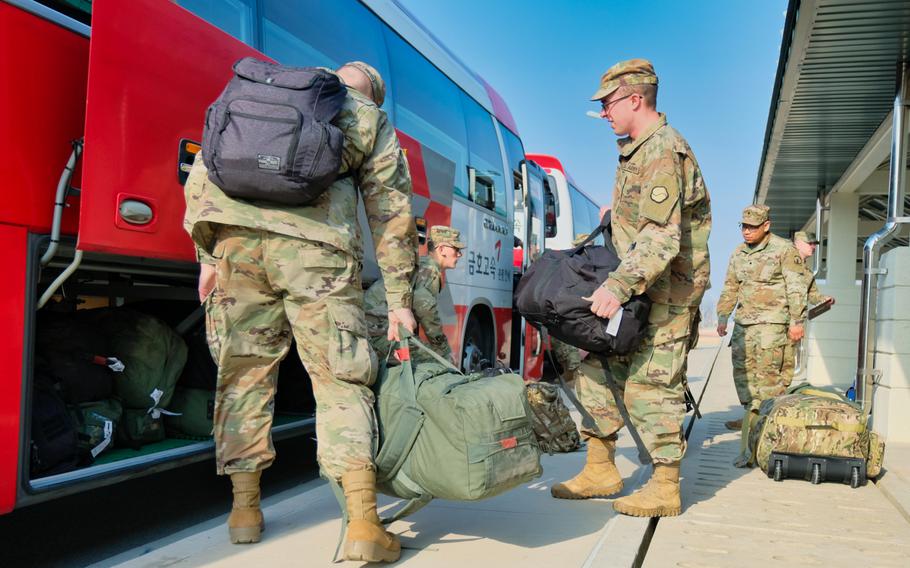 CAMP HUMPHREYS, South Korea — The U.S. military resumed sending newly arrived soldiers and family members to the coronavirus-hit city of Daegu this week despite a State Department warning against travel to the area as the number of infections in South Korea surpassed 5,300.
The soldiers and dependents were being bused between bases that are under tight restrictions and health checks to guard against the fast-spreading virus outside, officials said.
"I would agree wholeheartedly with the administration's decision against traveling to Daegu," Maj. Gen. Patrick Donahoe, the Eighth Army's deputy commander for operations, told Stars and Stripes in an exclusive interview.
"But these soldiers, they're not going to the city of Daegu. They're going to Camp Carroll; they're going to Camp Henry; they're going to Camp George; they're going to Camp Walker," he said, ticking off the names of U.S. installations in the southeastern region.
"They're going to a military installation that is pretty well — as well as it can be — protected from what's going on outside in the city of Daegu," he added.
The decision, which Donahoe said was "not made lightly," came as the U.S. military struggles to balance the need to protect its forces from the deadly virus while maintaining readiness against the growing nuclear threat from North Korea.
The North conducted a short-range missile test that was overseen by leader Kim Jong Un on Monday, days after the United States and South Korea postponed a planned computer-simulated drill because of coronavirus fears.
"We believe these soldiers are mission essential," Donahoe said. "It's all about maintaining combat readiness. I mean we need people that are skilled and trained to do these jobs … and so we've got to maintain the strength of those units."
Only troops and dependents who can be housed on the Army installations will be sent, he said.
"We would not at this point send any family members who had to look for an apartment or a house in Daegu," he said, adding that one soldier and his family had been reassigned to Humphreys for that reason.
"We're still moving forward with an abundance of caution," he said. "We have got to be focused on preserving our readiness through protecting our force from this virus."
About two dozen soldiers boarded buses at Camp Humphreys on Tuesday for the more than three-hour journey to Daegu, a southeastern city of 2.5 million people. Two soldiers traveling with their families left on Wednesday.
They all had been held on Camp Humphreys for more than a week after Daegu emerged as the epicenter of the outbreak in South Korea that began in mid-February when a 61-year-old woman tested positive and proved to be a carrier.
"I'm excited to leave today," said Pvt. Keith Mills, 28, of Sheffield Lake, Ohio, a military police officer headed to Camp Walker, his first duty station. "I'm ready to start my job. I've been waiting for this for almost a year."
"I'm a little nervous, but as long as you're healthy and you have good hygiene you should be safe," he said.
Most of the COVID-19 cases in South Korea, which has the largest number outside of China where the virus first appeared, have been in Daegu and surrounding areas in large part due to a religious sect that has a now-closed church about a mile from one of Camp Walker's gates.
The Korea Centers of Disease Control and Prevention said 75% of the 5,328 cases reported as of Wednesday were in Daegu, while 32 people have died of the pneumonia-like illness — most elderly or with other illnesses that made them vulnerable.
One American service member and his wife, who were stationed at Camp Carroll in a nearby city, tested positive last week. However, Donahoe said they were believed to have been exposed at their off-post apartment building by a member of the affected church who lived there.
The State Department issued a "do not travel" advisory for Daegu and has urged Americans to reconsider all travel to South Korea as the coronavirus has spread to the U.S. and dozens of other countries.
The regional military command also has restricted travel to South Korea for nonessential service members and civilians. The 1st Infantry Division's 2nd Brigade Combat Team would begin its nine-month rotation in South Korea this month as planned, officials have said.
U.S. Forces Korea, which commands some 28,500 service members on the divided peninsula has gone on high alert, restricting access to bases and banning troops from nonessential travel or social activities in the outside communities.
Service members wearing face masks and gloves ask visitors about potential exposure to the virus and take their temperatures before checking IDs at the base gates. Any suspicious cases are sent for secondary screening by medical professionals.
Army Garrison Daegu, which has a population of about 9,000, was the first to start the screening measures on its installations.
Sgt. 1st Class Jeffery DeLay, his wife and their daughters were eager to get to their new apartment at Camp Walker after spending the past three weeks in a cramped room at the Humphreys lodge.
Elsa DeLay said they had no plans to return home despite the rapidly rising numbers.
"We weighed our options, but we were like realistically it's going to be everywhere. We're already here. Why put the girls through the long trip again," she said as her daughters stood nearby with their two dogs.
"I feel very protected by the installation," she said. "I think that whole week of just watching it develop really helped … it's spreading outside, not inside, and so we feel a little bit safer."
Stars and Stripes reporter Yoo Kyong Chang contributed to this report.
gamel.kim@stripes.com Twitter: @kimgamel
---
---
---
---