ANALYSIS
US military ramps up coronavirus testing after weeks of relying on South Korea
By
Yoo Kyong Chang Kim Gamel
March 19, 2020
---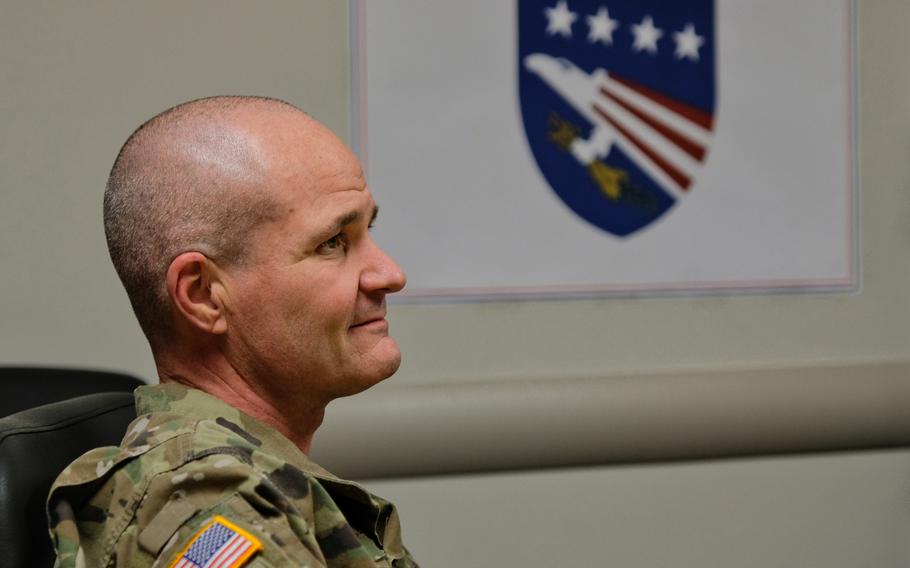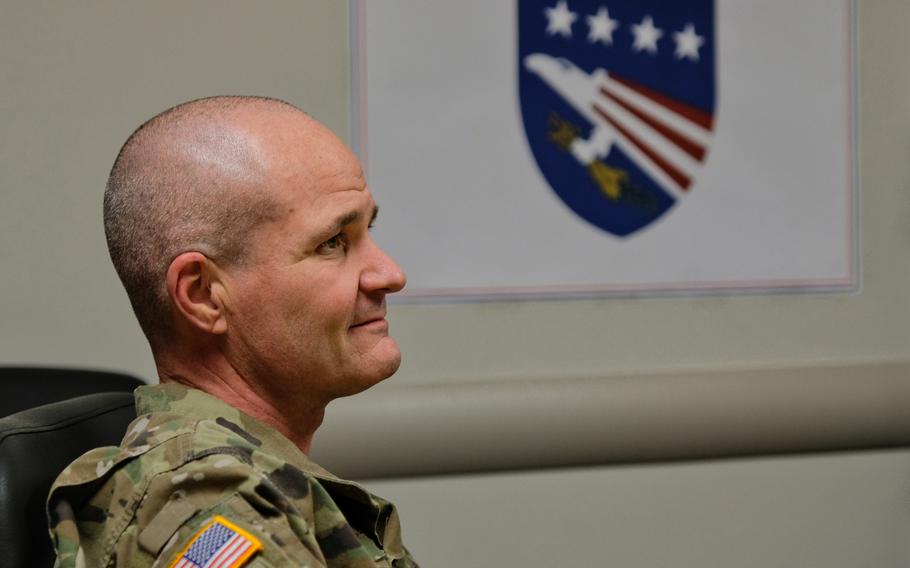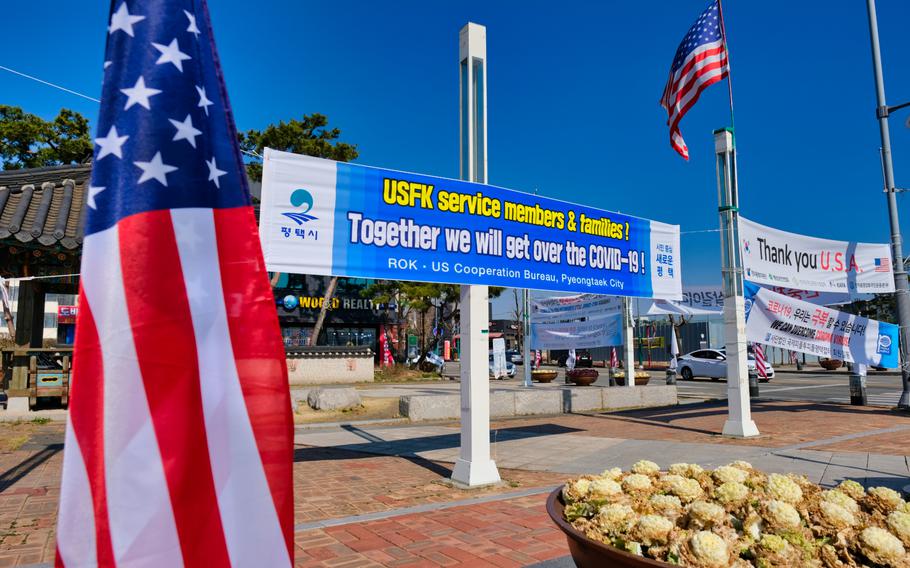 Stars and Stripes is making this story and other coverage of the coronavirus pandemic available free of charge. See other stories here, and sign up for our daily coronavirus newsletter here.
SEOUL, South Korea — South Korea has been praised as a model for tackling the novel coronavirus with aggressive testing and tracking cases. That was fortunate for thousands of U.S. forces stationed on the peninsula.
The military watched warily as the virus spread in China, where it first appeared in late December, then jumped to other countries to become a global pandemic.
With the number of infections soaring in South Korea after a February outbreak in Daegu, U.S. Forces Korea restricted access to bases, implemented health checks at entry gates and ordered service members to avoid nonessential activities and travel outside the base.
However, USFK didn't have the ability to conduct its own tests. It initially had to outsource patients and samples to an overwhelmed South Korean health system.
That changed on March 7 when the military stood up its own lab at the new hospital that opened last year on Camp Humphreys, allowing it to ramp up testing.
Initial delay"There was an initial delay in getting that capability," said Col. William O'Connell, the officer in charge of the lab at the Brian D. Allgood Army Community Hospital. "We did not have molecular capability prior to this happening so this was stood up very quick."
Only nine people affiliated with USFK have tested positive, including a soldier and his wife, three other military dependents and four South Korean employees.
They were all tested via the South Korean system either in person or with nasal or throat swabs taken at on-post medical facilities.
In all, more than 250 service members and civilians have been tested, including 125 at the new lab at BDAACH, which were all negative as of Thursday, officials said.
The lab is conducting about 10 tests per day but has the capacity to do six to eight times that, according to O'Connell. It takes less than a day to get results.
The military benefited from a longstanding relationship with South Korea's Centers for Disease Control and Prevention and lessons learned from the deadly 2015 MERS outbreak in the country.
"I think what the Koreans have done very nicely is learned from the 2015 MERS outbreak," USFK command surgeon Col. Clinton Murray said Tuesday in an interview at the military headquarters on Camp Humphreys.
"That included a robust testing platform. It included a robust health care system that has lots of negative pressure rooms, a very interconnected health care system," he said. "Their KCDC also established an emergency operations center so that when this happened they could just turn all of this on."
The South Korean tests are not FDA-approved, but "the platforms are very, very similar" and could even be run on the same machine, Murray said.
Murray, who was involved in the Army's response to the Ebola outbreak several years ago, said he exchanges text messages with his KCDC liaison 20 times a day and receives official updates on the situation.
Model approachThe daily count of confirmed cases in South Korea swung back up to 162 for a total of 8,565 on Thursday, reversing a four-day slowdown as authorities shifted focus from a religious sect in Daegu to potential cluster infections.
COVID-19 has killed 91 people in South Korea, most elderly or suffering other diseases that made them vulnerable.
Despite the high numbers, the South has been applauded for its systematic and creative approach to the crisis with sophisticated tracking, drive-through testing clinics and a largely compliant population willing to stay inside.
More than 90% of the 307,024 tests came back negative, but authorities in the nation of 50 million people say the effort has allowed them to detect hot spots, isolate potential carriers and focus resources more efficiently.
Murray also credited the low USFK numbers to the extensive force protection measures implemented by Gen. Robert Abrams, who commands some 28,000 troops on the divided peninsula.
"That system of health really protected people from getting exposed and then it protected them from actually potentially getting infected," he said.
The flu season also waned earlier for USFK and the rest of South Korea than in the United States, he said.
"We actually did not have this overlapping flu-cold-COVID season," he said. "So we actually sort of got lucky. Otherwise I think our numbers would've been substantially higher."
Selective testingThe military is only testing people who show symptoms common to COVID-19 such as a fever, cough or shortness of breath as well as other known risk factors such as potential exposure to the pneumonia-like disease.
Service members or relatives who test positive are placed in one of six negative pressure isolation units established on Camp Humphreys and Osan Air Base, while South Koreans are treated at local hospitals or isolated at home.
Kimberly Hillenbrand, 37, said she and her soldier-husband fell ill early in the outbreak and were directed by the unit doctor to get tested for coronavirus at a local hospital in Pyeongtaek.
"We showed up at the hospital and they said you don't need to be tested," she recalled. The couple gave up after being turned away a second time.
"So we never did get tested and after three weeks we finally started feeling better," she said. "I feel like an abundance of caution is really being used in a lot of the situations here on installation, and I feel like we're in good shape."
South Korea's Defense Ministry, meanwhile, said 38 service members have been infected, but 14 of them have fully recovered and no new cases have been reported in more than a week.
"The South Korean military is heightening its vigilance on COVID-19 now. USFK might need to direct all its might to preventing the disease in the forces too," said Kim Woo Joo, a professor at the infectious diseases department at Korea University.
"Soldiers live together in the barracks and the coronavirus is highly contagious and not easy to diagnose. In spite of that, USFK has been doing well in coping with the situation on its own," he added.
gamel.kim@stripes.com Twitter: @kimgamel
---
---
---
---