US military, 'North Koreans' go to war ... on the rugby pitch
---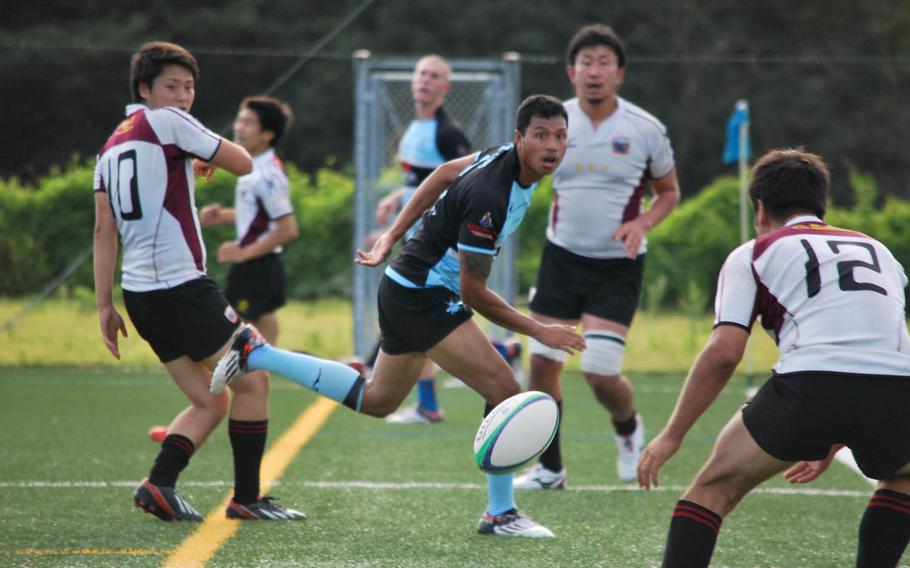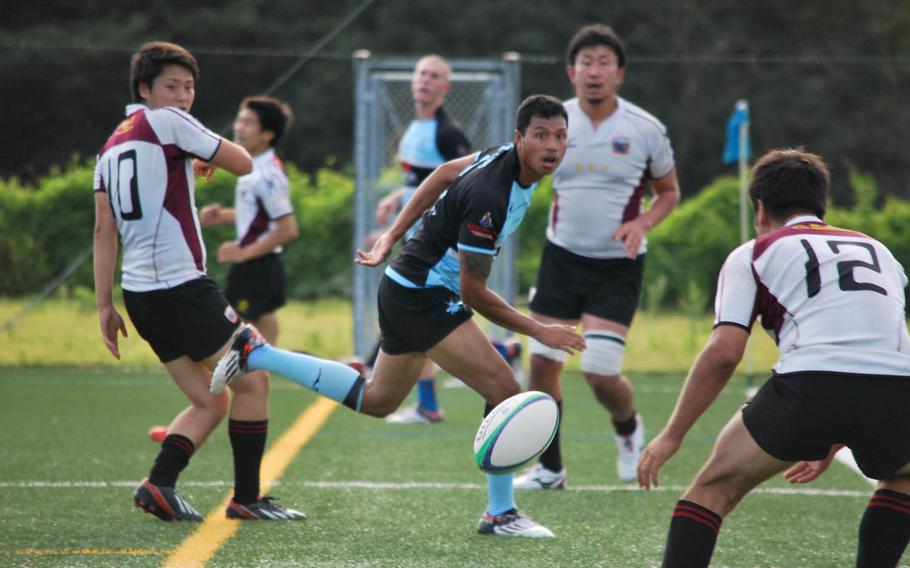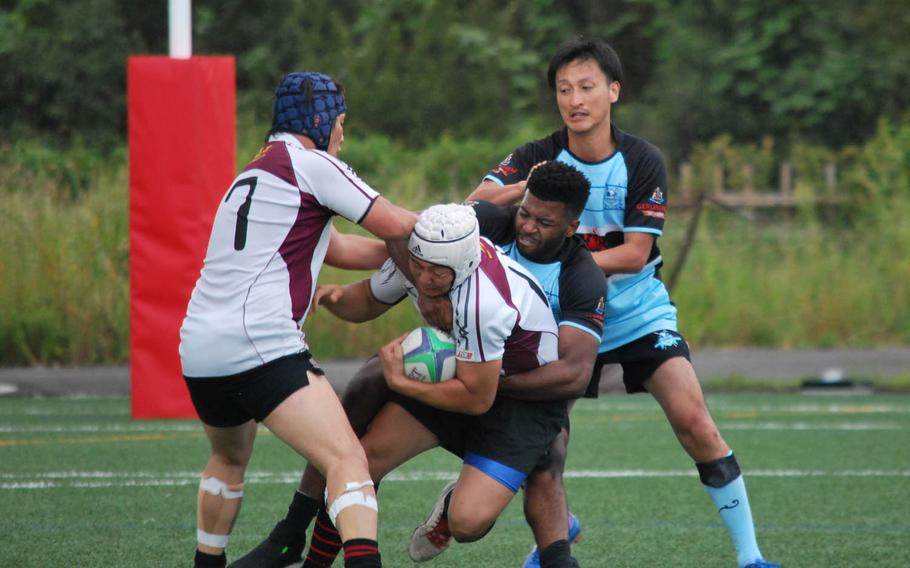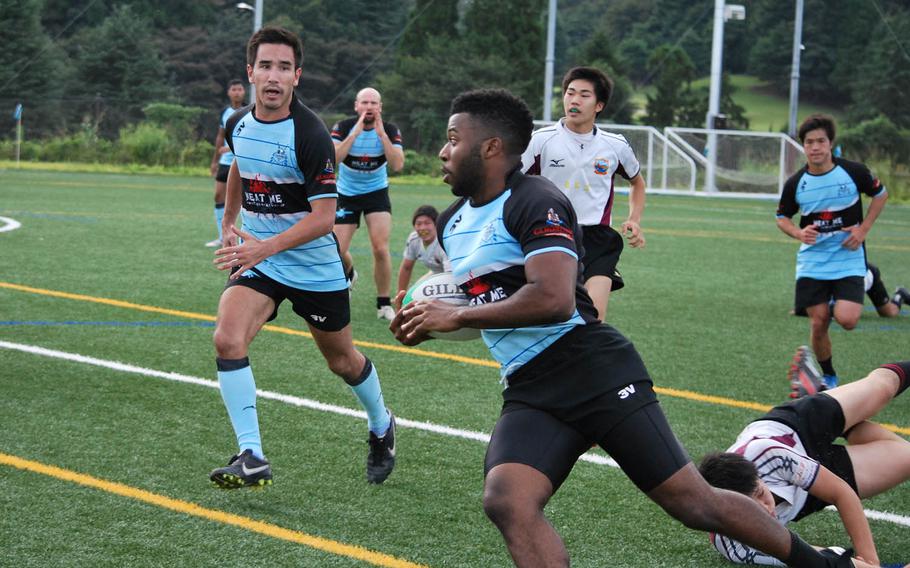 YOKOTA AIR BASE, Japan — There were no punches pulled when U.S. military personnel and "North Koreans" clashed on a rugby pitch near Tokyo.
It's always a tough game when the Tokyo Crusaders, a team that includes servicemembers stationed in Japan, and Koryo RFC, a club of former students from North Korean schools in Japan, meet in their annual Shuto League fixture in Kanagawa Prefecture.
More than 600,000 ethnic Zainichi Koreans live in Japan, including many from the North who arrived before the Korean Peninsula was divided, according to The Economist newspaper. About 10,000 Japanese pupils study in schools that teach allegiance to the North, the magazine said.
Koryo's players are mostly second- and third-generation Koreans whose parents and grandparents came from both North and South, manager Kim Myong-jun said after his team won Sunday's game.
"They speak Japanese in their daily lives but use Korean for calls on the field," he said.
Rugby isn't played in North Korea, Kim said. However, there are plenty of teams in the South. South Korea's national team put up a good show in a loss to Japan earlier this year.
Relations remain tense between the nuclear-armed communist North and its democratic neighbor. The nations are technically still at war more than six decades after an armistice halted fighting on the peninsula.
The North and South exchanged artillery fire in August after two South Korean troops were maimed by a land mine near the Demilitarized Zone. North Korea announced this month it would restart fuel production for nuclear weapons.
Koryo's players don't talk politics after matches, preferring to focus on rugby and socializing, Kim said. Banter after Sunday's match was all about Japan's national team — the Brave Blossoms — which defeated the South African Springboks in the Rugby World Cup in one of the greatest upsets in rugby history. The tournament is being played in England this month by 20 teams, including the U.S. Eagles, who lost to Samoa in their opening match.
One of the Crusaders, Air Force Staff Sgt. Jerry Sysourath, 28, of Warroad, Minn., said he didn't know that some of the Koryo players were North Korean until after the game.
"That's crazy," he said. "I just saw them as the opposing team and went out to play my best."
Twitter: @SethRobson1
---
---
---
---