US military mistakenly reports four positive coronavirus cases at Naval Hospital Guam
---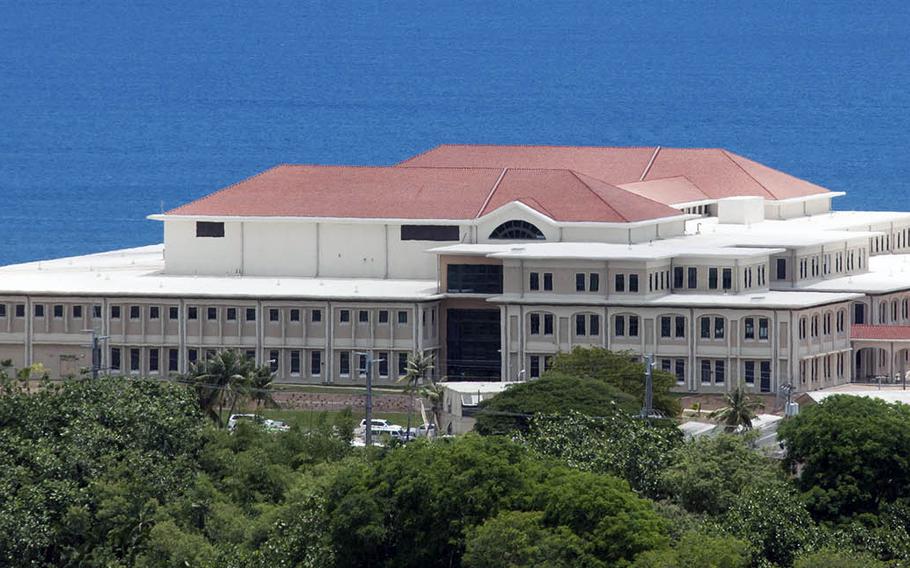 Stars and Stripes is making stories on the coronavirus pandemic available free of charge. See other free reports here. Sign up for our daily coronavirus newsletter here. Please support our journalism with a subscription.
A Navy hospital on Guam incorrectly reported four cases of coronavirus, a spokesman for Join Region Marianas said in a statement Tuesday.
"Regrettably, the report of four confirmed COVID-19 cases at U.S. Naval Hospital Guam was made in error," said spokesman Lt. Cmdr. Rick Moore.
The statement did not specify when the report was made but the Guam Post on Tuesday reported four new positive cases, citing the hospital, according to the newspaper's website.
A hospital spokeswoman made the statement regarding four cases at a media briefing at the Guam governor's office, according to an updated report by the Guam Post. The hospital later said the report was an error.
The naval hospital sends its test samples to Naval Health Research Center in San Diego, according to the hospital, which did not apportion blame for the mistaken report.
No patients with confirmed cases of coronavirus are being treated at the naval hospital, according to hospital commander Capt. Maria Young.
"We regret the confusion caused by this misreport," Young said, according to the hospital statement.
Young said two individuals associated with the Defense Department are isolated at home, after being tested previously by the Department of Public Health and Social Services and reported to civilian authorities. The two are in isolation at home, she said. Young did not specify the results of those tests.
As of Monday, Guam had identified 29 cases of coronavirus on the island and one death related to the viral respiratory disease that is sweeping the globe, according to the Guam Civil Defense Office Joint Information Center.
Civil and military authorities on Guam have imposed a series of measures aimed at curbing the disease, including school closures, restricted activities on and access to military bases and reduced government services in the U.S. territory.
ditzler.joseph@stripes.com Twitter: @JosephDitzler
---
---
---
---