US military in Japan urges base commanders to impose more coronavirus screenings, cancellations
---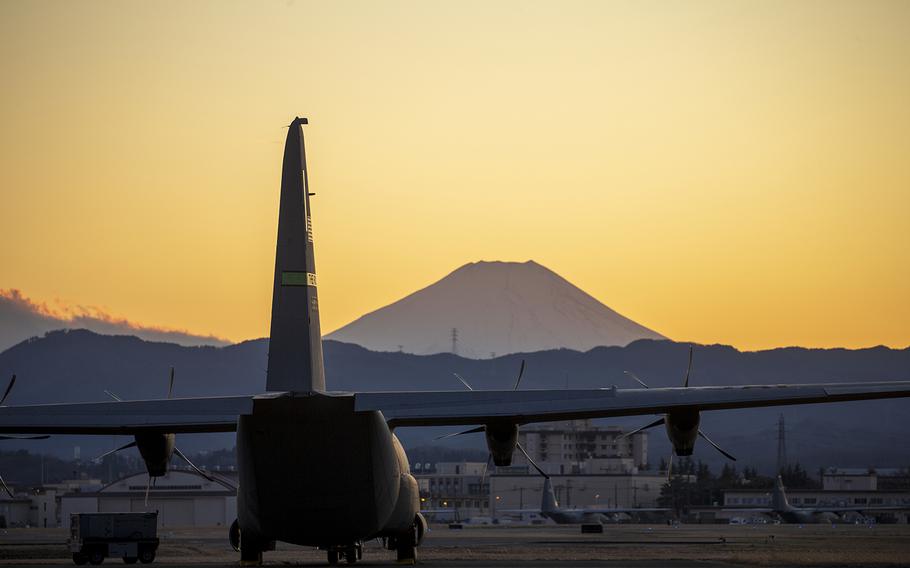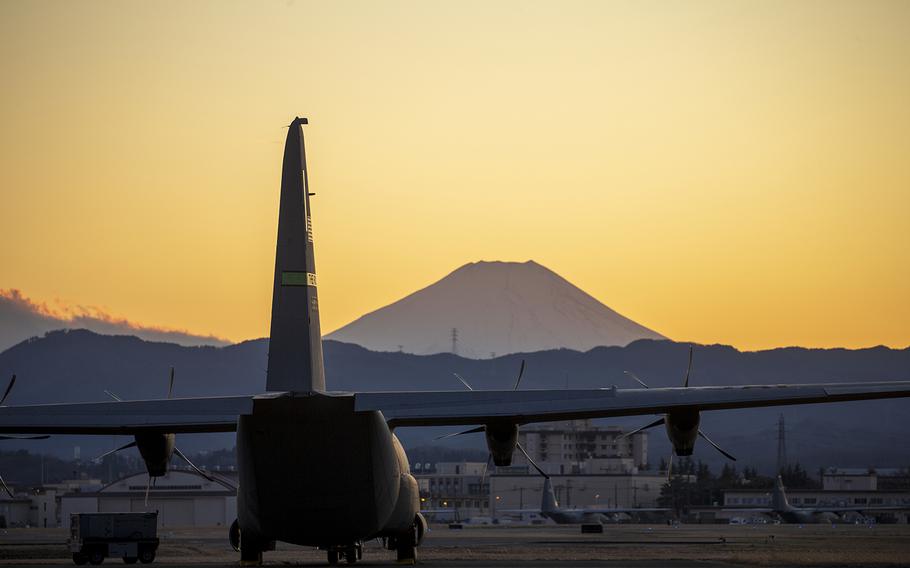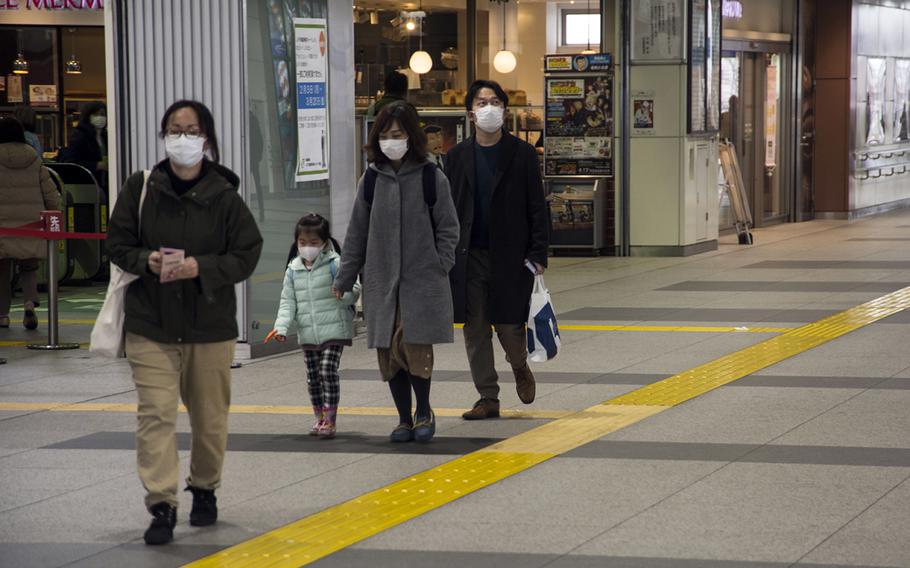 YOKOSUKA NAVAL BASE, Japan – U.S. Forces Japan elevated its health protection condition to Bravo on Wednesday and encouraged further precautions as the new coronavirus, COVID-19, spreads across the nation.
Unit commanders were instructed to consider limiting or canceling gatherings such as meetings, trainings, formations and large social events, USFJ spokeswoman Maj. Genieve White told Stars and Stripes on Wednesday.
Base commanders may impose health screenings for anyone entering their installations, if necessary, White said. That decision is left to the local commanders to suit the needs of each installation.
Additionally, all nonessential travel to South Korea is prohibited as that country combats a coronavirus outbreak. A U.S. soldier there became the first American service member to test positive with the virus on Wednesday.
USFJ also directed units to monitor conditions near U.S. installations, coordinate with local health officials and encourage "strict hygiene measures," including frequent handwashing and wiping down common surface areas on a regular basis, according to a USFJ statement Wednesday.
The 7th Fleet is screening all personnel accessing its warships and aircraft for coronavirus exposure and symptoms. The checks include questionnaires and other medical screening, 7th Fleet spokesman Lt. Joe Keiley said Monday.
U.S. Forces Korea is screening base entrants with temperature checks and a health questionnaire about possible exposure to the coronavirus. It was unclear Wednesday whether bases in Japan would adopt such measures.
Cancellations due to coronavirus concerns have already begun. Camp Zama, home to U.S. Army Japan in Kanagawa prefecture, on Tuesday canceled its 2020 Cherry Blossom Festival open-base event scheduled for March 29.
"While we regret not being able to host the event and share in this wonderful part of Japanese culture this year, we are focused on the health and safety of both our on-post and local neighboring communities," U.S. Army Garrison Japan commander Col. Thomas Matelski said in a statement on the base's official Facebook page.
Naval Air Facility Atsugi declined to host this year's Tomodachi Bowl football game between American and Japanese high school players for health concerns. The base commander is "weighing his options daily" on implementing additional precautions, NAF Atsugi spokesman Sam Samuelson said Wednesday.
At Misawa Air Base, officials have reviewed a disease containment plan, evaluated the personal protective equipment supply and are staying in daily contact with local Japanese public health offices and the Japan Air Self-Defense Force, according to a post Wednesday on its Facebook page.
Seven U.S. Army Japan personnel are undergoing a 14-day quarantine after spending weeks potentially exposed to the new coronavirus on the Diamond Princess, a cruise ship quarantined in Yokohama. So far, 691 passengers who had been on the ship have tested positive for the virus.
Across Japan, 157 people have contracted the coronavirus in addition to the cruise ship passengers, according to a Tuesday update from the World Health Organization. At least one person has died.
There have been no reports of active-duty U.S. service members in Japan contracting the virus.
"The overall risk to individual USFJ members in Japan remains low," USFJ said in a statement. "However, the command encourages strict hygiene measures to reduce the risk of transmission."
---
---
---
---