US military helicopter crashes at training area on Okinawa
By
Chiyomi Sumida Travis J. Tritten sumida.chiyomi@stripes.com tritten.travis@stripes.com
August 5, 2013
---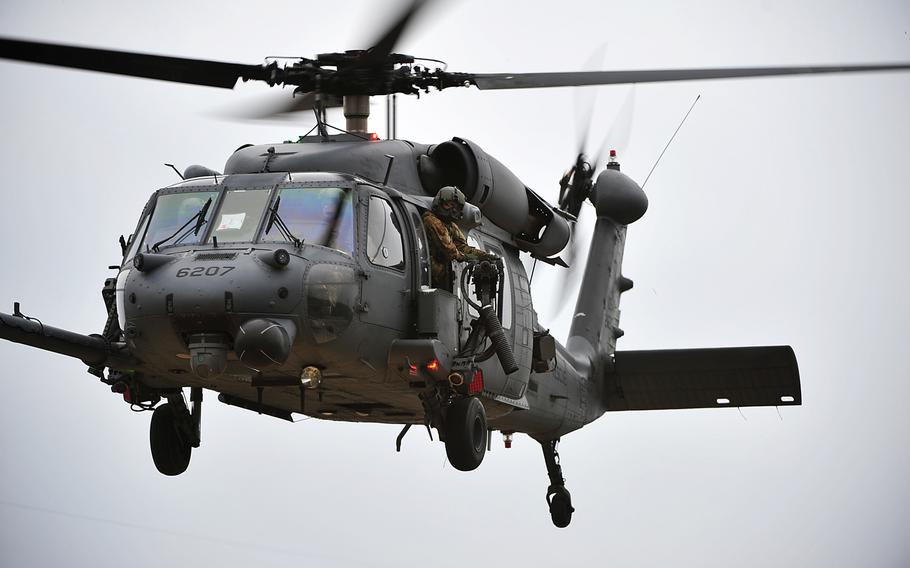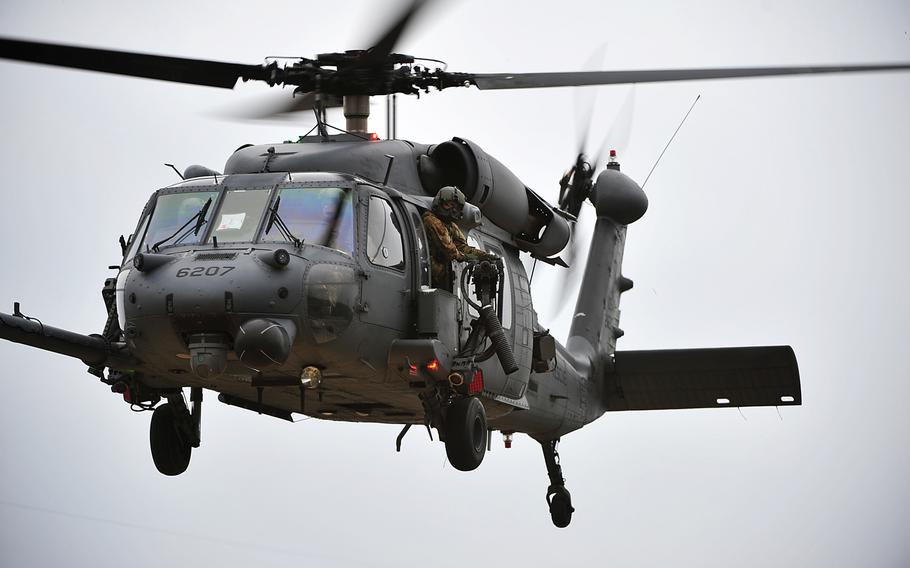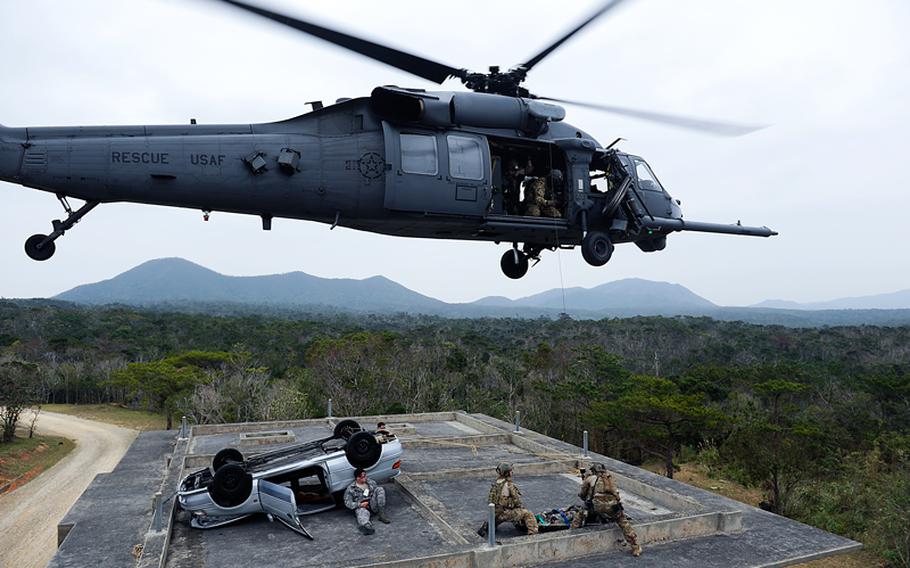 CAMP LESTER, Okinawa — An Air Force helicopter crashed during exercises at a U.S. military base on Okinawa on Monday, causing a smoke cloud that could be seen by Japanese residents nearby, according to the Air Force and Japanese officials.
The HH-60 Pave Hawk, which is assigned to Kadena Air Base, was carrying four people when it went down at around 4 p.m. at the Central Training Area near Camp Hansen, the air base public affairs office said.
United States fire-and-rescue crews were at the scene.
Three of the four crew members were accounted for and "in stable condition," according to a release from the 18th Wing. "The remaining crew member has not yet been located," the release said.
The cause of the crash is under investigation. The service said more details will be released as they become available.
The Okinawa bureau of Japan's Ministry of Defense said it was notified of the crash but had no further details late Monday. The Okinawa prefectural government also said it could not confirm any details of the crash.
The 33rd Rescue Squadron uses the HH-60 Pave Hawks during its rescue missions in the region.
About two miles from the training area, in the city of Ginoza, residents said they could see smoke rising from the crash.
"We saw black smoke coming out of Hansen at about 4:05 p.m. and white smoke is still coming out," Ginoza resident Ryoko Akamine said at around 6:30 p.m.
She said no one saw the crash and there is no report of injuries to Japanese residents.
The village was waiting for more information from the Defense Ministry, she said.
Only days after a second squadron of MV-22 Osprey arrived in Japan, the Marine Corps announced they will delay their deployment to Okinawa "out of respect for the desires of our Japanese partners and hosts," according to an official release.
---
---
---
---