US military competing for contractors in Japan's booming building industry
by
Seth Robson
August 30, 2019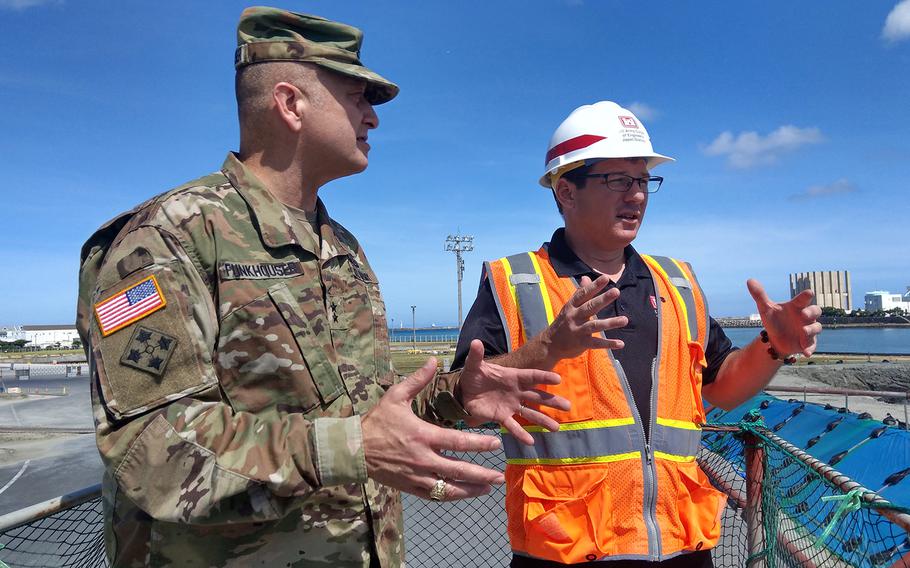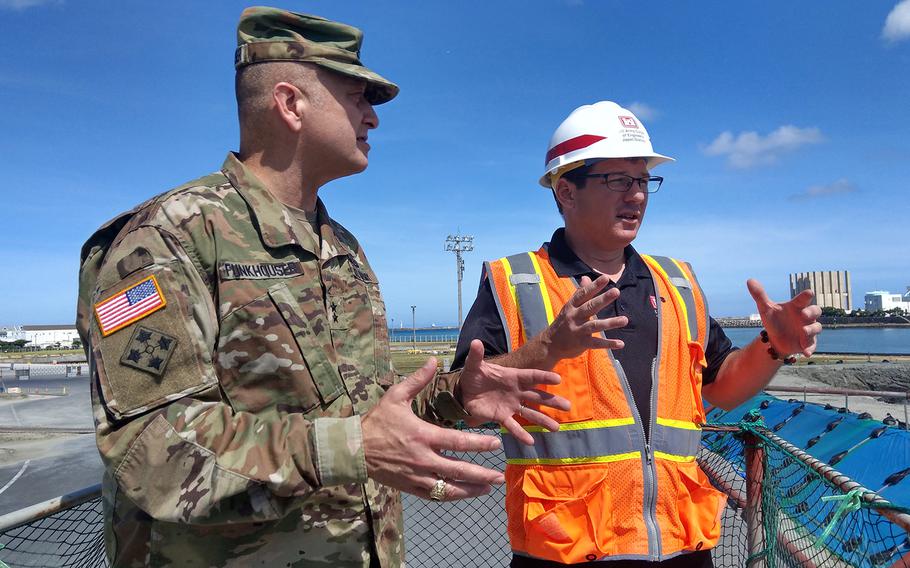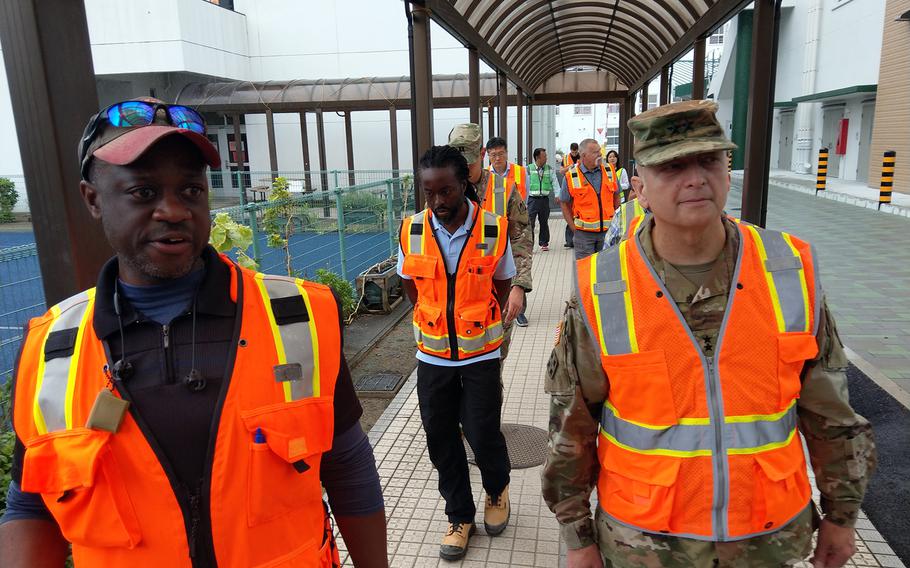 YOKOTA AIR BASE, Japan — Military planners are looking for ways to encourage contractors to bid on billions of dollars of projects aimed at transforming U.S. bases in Japan, according to U.S. Army Corps of Engineers deputy commander Maj. Gen. Anthony Funkhouser.
Engineers from the Army, Navy, Air Force and Marine Corps, as well as Japanese government officials, met Funkhouser for a brainstorming session Friday at the home of U.S. Forces Japan in western Tokyo.
"Japan is one of our largest construction programs," he said ahead of the meeting.
The Japanese government will spend more than $20 billion and the U.S. another $2.5 billion on projects supporting the U.S. military in the country over the next decade, added Col. Thomas Verell, commander of the Army Corps of Engineers' Japan Engineer District.
To get the work done the military needs to compete for the services of contractors. Japan's construction industry has gone into overdrive as the country prepares for an influx of visitors for this year's Rugby World Cup and next year's Summer Olympics, Funkhouser said.
"The market is flush and there are a finite number of contractors available," he said.
Adding to the squeeze, Japan's population is aging, putting pressure on employers.
"In Japan the number of people in specialty trades is aging," Funkhouser said "The age of their construction folks is probably above average. I think there is a concern that they need more folks getting experience in construction trades."
Robots won't replace human contractors any time soon, so the engineers are looking at ways to help companies get local national workers onto U.S. bases, Funkhouser said.
"If you are a contractor with 200 guys, how much time and money does it take to get everybody vetted to come onto a base?" he asked. "In Okinawa trucks back up trying to get onto bases and that costs time and money."
Engineers have recommended meeting base provost marshals and commanders to come up with solutions that might include fencing off construction areas near base perimeters to make it easier for contractors to get to work, Funkhouser said.
Different U.S. and Japanese standards also increase costs for contractors who sometimes must redo work because it doesn't meet American specifications, he said.
"We will go back to D.C. and look at how we can provide cost savings for the contractors and maybe make it a little easier for them," he said.
Contractors are key to base realignment on the island of Okinawa, where U.S. forces are supposed to vacate Marine Corps Air Station Futenma in Ginowan. Virtually every base on the island is expanding to accommodate some of the forces leaving the air station, he said.
"It is a complex movement … almost like a Tetris game," Funkhouser said.
On mainland Japan there are renovations, new schools and new medical facilities going up on many bases.
For example, the Navy just finished moving Carrier Air Wing 5 from Naval Air Facility Atsugi in Kanagawa prefecture to Marine Corps Air Station Iwakuni in Yamaguchi prefecture, which involved $4.9 billion of construction, Verell said.
"We're doing major construction and bringing new capabilities to the alliance," he said.
At Yokota, for example, $200 million of work will be done to accommodate CV-22 Osprey aircraft. This will include new taxiways, utilities and facilities such as hangars, maintenance, operations and administration facilities, he said.
"Those projects will take three to four years with the horizontal construction due to start before the end of the calendar year," Verell said.
robson.seth@stripes.com Twitter: @SethRobson1