US military community gets creative in coping with coronavirus fears in South Korea
---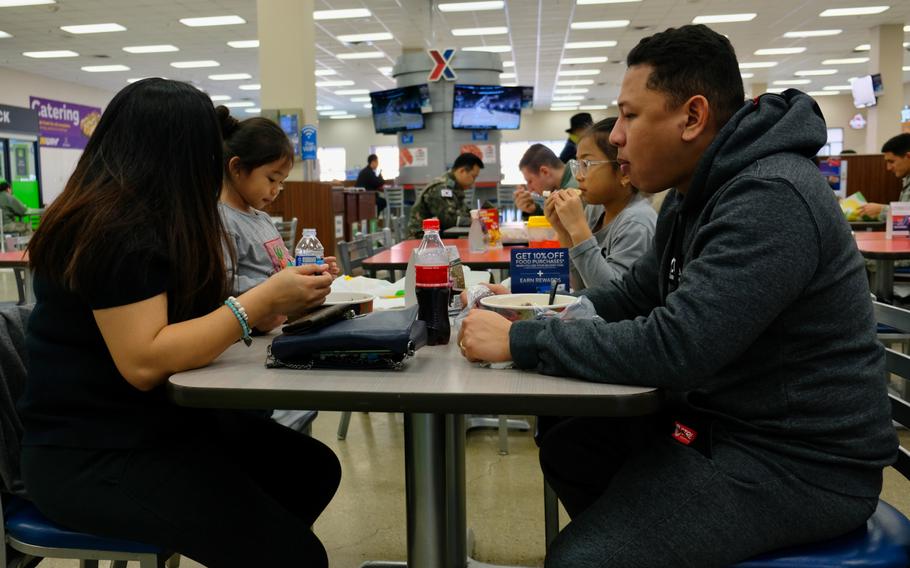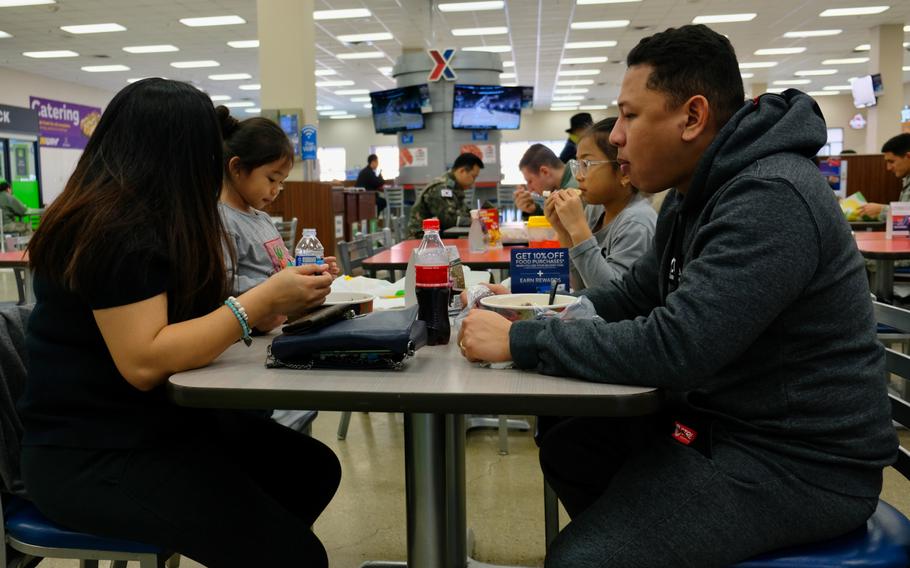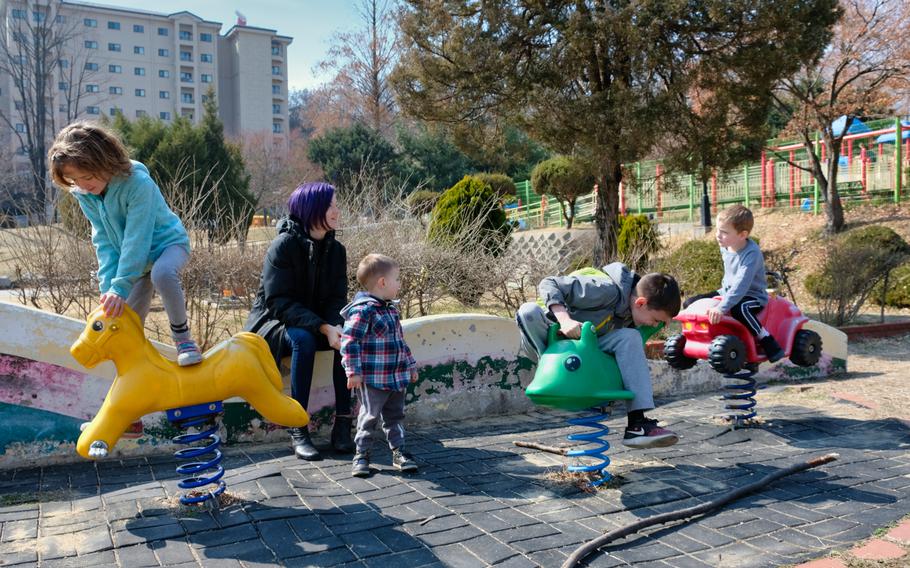 CAMP HUMPHREYS, South Korea — The Army garrison in Daegu, which is in the area at the epicenter of South Korea's COVID-19 outbreak, launched a "kill the virus" poster contest and offered prizes for clever ideas to deal with confinement.
Pop-up yoga classes were held, and business was brisk at the stores and restaurants on Camp Humphreys, the American military's headquarters here and the largest Army garrison outside the continental United States.
U.S. military families and civilian employees have been forced to get creative as South Korea's coronavirus crisis enters a third week, leaving troops and their loved ones largely confined on bases across the divided peninsula.
"Usually I go to Seoul and stuff on weekends, but I haven't gone out recently," said Pvt. Dayzier Beale, 25, of Chester, Va., who arrived at Camp Humphreys in October. "Eventually it will get better, but I know right now it's tough."
Fortresses against the virus Camp Humphreys and other U.S. installations have sharply curtailed access, temporarily closed schools, banned service members from most nonessential travel and put soldiers to work checking temperatures at entry gates.
Officials got little pushback from anxious civilians and troops happy to avoid local establishments and hunker down on post as the number of COVID-19 cases in South Korea rose to 4,812 on Tuesday.
Four people affiliated with U.S. Forces Korea have been infected, including an American soldier stationed on Camp Carroll and his wife, the widow of a military retiree who had access to base facilities and a South Korean employee.
Like most cases in South Korea, they were all infected in the southeastern area that is at the center of the outbreak. But the virus has spread rapidly so military officials were taking no chances, urging people to limit their activities to home and post facilities.
The soldier and his wife were transported with their baby to Camp Humphreys last week.
"Both of them are doing, very, very well," Daegu garrison commander Col. Edward Ballanco said Tuesday in a community update on Facebook.
Daegu struggles The Daegu garrison, which comprises several installations with a population of about 9,000, has been particularly hard-hit.
The outbreak intensified on Feb. 18 when a 61-year-old woman who was a member of a religious sect in the city tested positive.
While other bases have restaurants and entertainment options, Daegu has largely closed its facilities except for takeout as it battles to keep the virus off-post. It also was first to implement the precautionary restrictions and health screenings on Feb. 19.
U.S. Forces Korea, the main command of some 28,500 American troops stationed on the peninsula, announced on Feb. 24 that it was going on high alert and limiting movement nationwide. U.S. Indo-Pacific Command also announced last week that it was restricting all nonessential Defense Department travel to South Korea.
Many residents have found creative ways to cope with the confinement, including book exchanges and online classes. Officials said large families could borrow computers if needed for multiple children and apologized for those struggling with Internet issues.
Ballanco announced that the garrison was organizing outdoor exercise classes and sporting events as well as starting a "kill the virus" poster contest, with the first entry signed by visiting USFK commander Gen. Robert Abrams on Monday.
"The virus doesn't live well outdoors, and so it's better to be actually outdoors doing exercise than inside on a treadmill," he said, citing guidance from the Eighth Army surgeon.
He also addressed difficulties facing off-post residents who have been discouraged from visiting local grocery stores and so can't buy the special trash bags required by South Korea as part of a mandatory recycling program.
"Big breakthrough on off-post trash bags," Ballanco said, adding the garrison had to navigate alliance rules about reselling items purchased on the economy on post.
Morale, Welfare and Recreation officials have "figured out a way to do it legally" so the trash bags could be sold at facilities on the bases, he said.
Exploring base Humphreys garrison commander Col. Michael Tremblay and Command Sgt. Maj. Antonio Lopez, meanwhile, donned baseball caps and announced plans to hold sporting events this weekend.
Camp Humphreys, once a remote outpost, has been expanded into a small American town in a nearly $12 billion construction project largely funded by the South Korean government as part of the U.S. military's consolidation south of Seoul.
It has an 18-hole golf course, a downtown area with a theater, commissary and the exchange mini-mall lined with fast-food restaurants that provided sustenance and entertainment for people who normally would be taking advantage of the local culture outside the gates.
Several soldiers wheeled out big-screen TVs in shopping carts from the post exchange on Friday night.
Katelyn Burnett, 31, of McAlester, Okla., arrived at Camp Humphreys with her husband and 2-year-old son shortly before the South Korean outbreak began in mid-February.
"We got to explore two days before they told everyone not to leave the house, pretty much," she said while standing in line at Taco Bell. "Now we're not going anywhere. We just bought my son a Power Wheel so he can play in the yard."
"We've been exploring a lot more on base. We basically spent the past two days at the PX … and just spent money for fun because it's the only place we can go, that we feel safe," she added.
Virtual worries abounded in online updates and question-and-answer sessions by garrison commanders via Facebook Live, especially after the United States and other countries put restrictions on travel to and from South Korea.
President Donald Trump's administration raised its travel advisory for Daegu specifically to the highest level, urging Americans not to travel to the area.
gamel.kim@stripes.com Twitter: @kimgamel
---
---
---
---