US military begins easing coronavirus restrictions for troops on Okinawa
by
Matthew M. Burke
May 20, 2020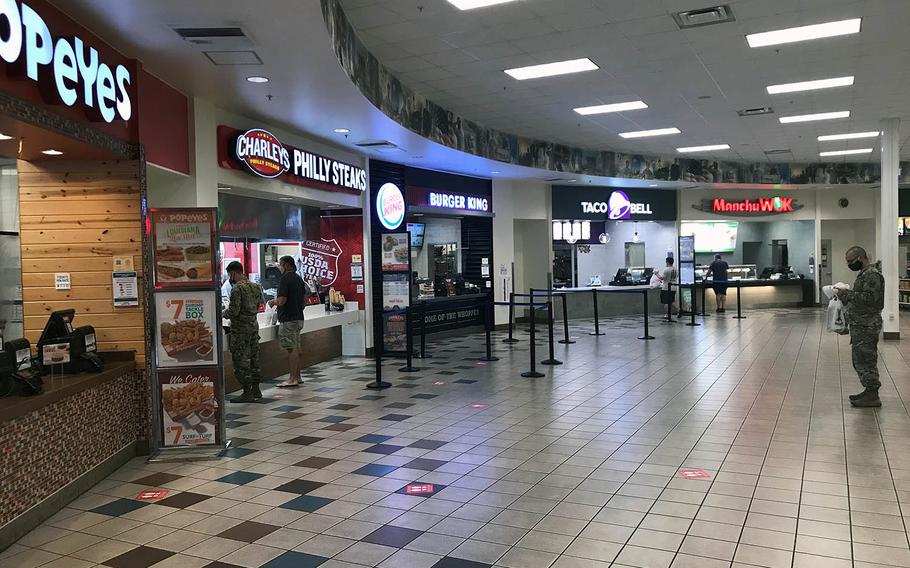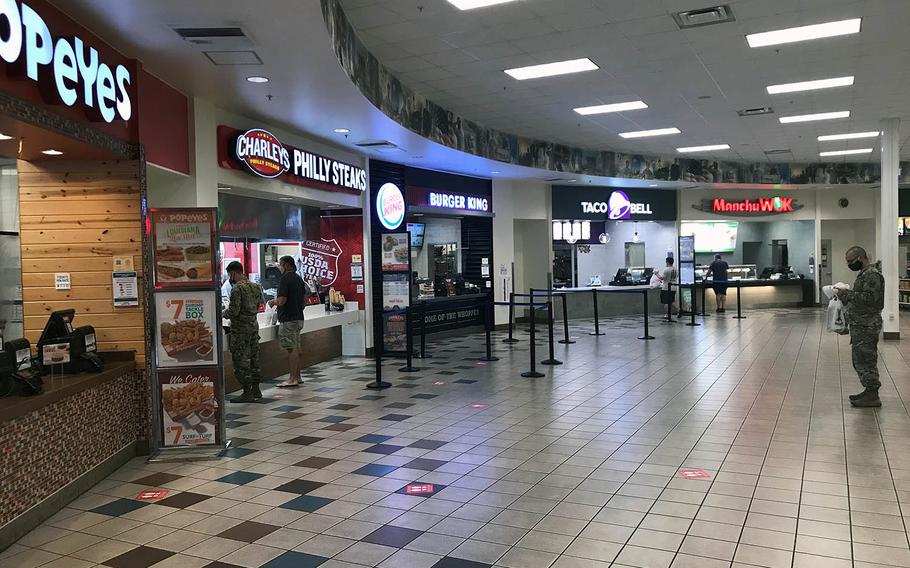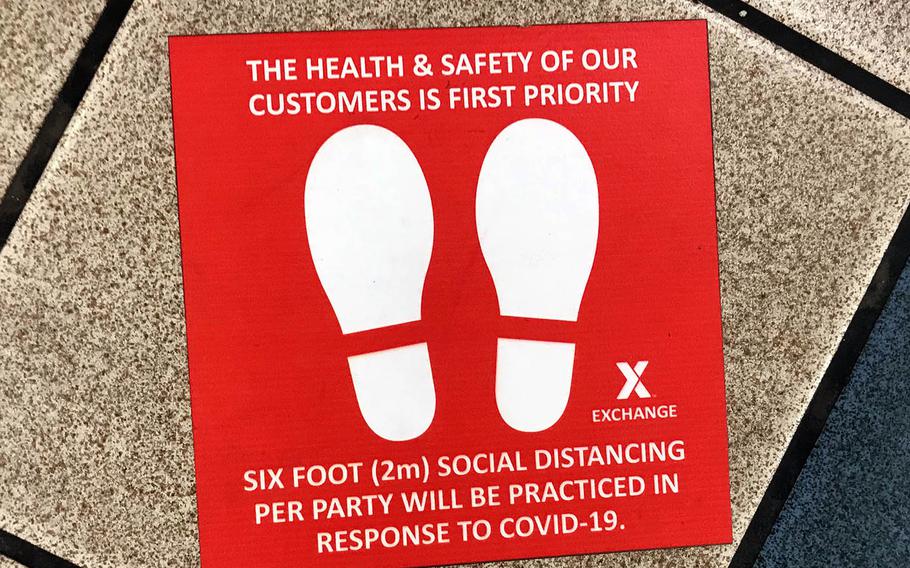 Stars and Stripes is making stories on the coronavirus pandemic available free of charge. See other free reports here. Sign up for our daily coronavirus newsletter here. Please support our journalism with a subscription.
CAMP FOSTER, Okinawa — The two military branches making up the bulk of U.S. personnel on Okinawa relaxed both on- and off-base restrictions Wednesday after three weeks with no new positive coronavirus cases on the island.
Air Force Brig. Gen. Joel Carey, 18th Wing commander, ordered the "phased" lifting of force health protection measures in a message posted Wednesday afternoon on Kadena Air Base's Facebook page. Marine Forces Japan followed suit with a statement that evening.
Starting Thursday, airmen are allowed to purchase take-out food from off-base restaurants, send their children to off-base schools and child care facilities, and visit beaches and public parks, the 18th Wing statement said.
Airmen will also be able to dine inside restaurants on base, attend chapel services and patronize gyms, pools, outdoor equipment rentals, libraries, movie theaters, beaches, camping and resort areas, among other base opportunities.
"For the past three weeks, the Okinawa Prefectural Government has reported no new cases of COVID-19 as well as a steady decline in the number of patients still infected," said the 18th Wing statement, referring to the respiratory disease caused by the coronavirus. "Our cases here on Kadena Air Base have also fully recovered and are doing well."
Some 18th Force Support Squadron facilities may not open right away, the statement said. Updates will be posted to Facebook. The use of reopening facilities is contingent on following posted virus mitigation measures.
Other restrictions remain in place: the use of mass transit, visiting off-base bars, barbers, hotels, nail salons and leisure shopping are still prohibited.
Base access is limited to mission-essential personnel, according to a wing Facebook post.
"We are not in the clear yet and we must remain vigilant," the statement said. "Social distancing is still required for all personnel to the greatest extent possible."
Cloth face coverings are required when social distancing is not possible, the statement said. The directives apply to all who have base access. Failure to obey could result in "administrative action."
Marine officials implemented similar changes, according to the statement from III Marine Expeditionary Force.
Marines participating in recreational activities are being told to do so individually, with family or in pairs, the statement said.
In addition to being able to purchase off-base take-out food again, Marines are also authorized to patronize eateries with drive-thru windows. However, inside dining remains restricted.
Marines are also allowed to visit off-base residences.
"These changes are based on a thorough review of the current COVID-19 pandemic situation in the region and the effectiveness of continued [health protection condition] preventive measures," the statement said.
Marine officials said the measures would constantly be reviewed.
The latest actions by military officials mirror the easing of restrictions by Okinawa government officials. Okinawa prefecture allowed most shuttered businesses to open May 14, as long as they follow social distancing and hygiene protocols. Cabarets and nightclubs, where close contact is part of the service, were scheduled to reopen Wednesday.
As of Tuesday, Okinawa had 146 positive cases, the prefectural website said. The prefecture has reported six deaths, and four people remain in critical condition. The last new positive case on Okinawa was reported April 30.
Stars and Stripes reporter Aya Ichihashi contributed to this report.
burke.matt@stripes.com Twitter: @MatthewMBurke1