US Marines, Indian military build ties in first Tiger Triumph exercise
by
J.P. Lawrence
November 20, 2019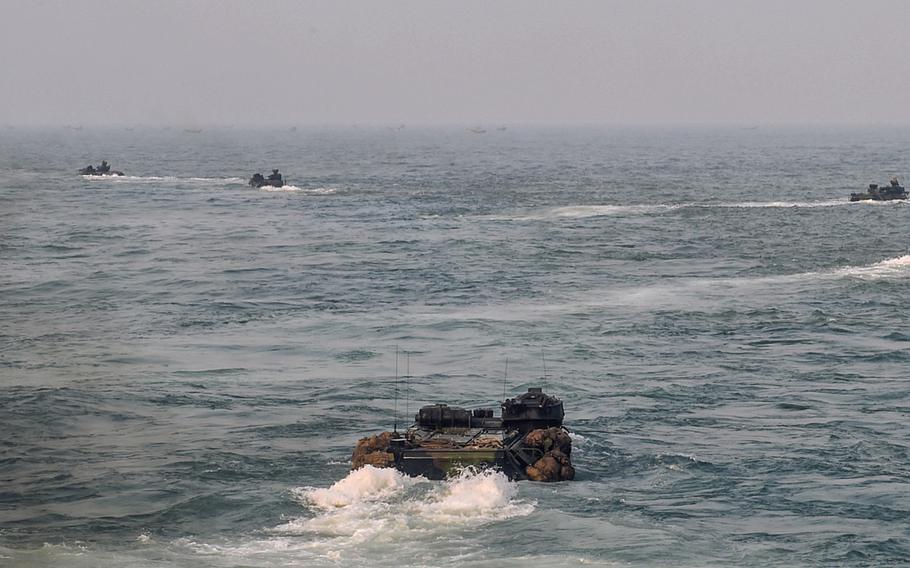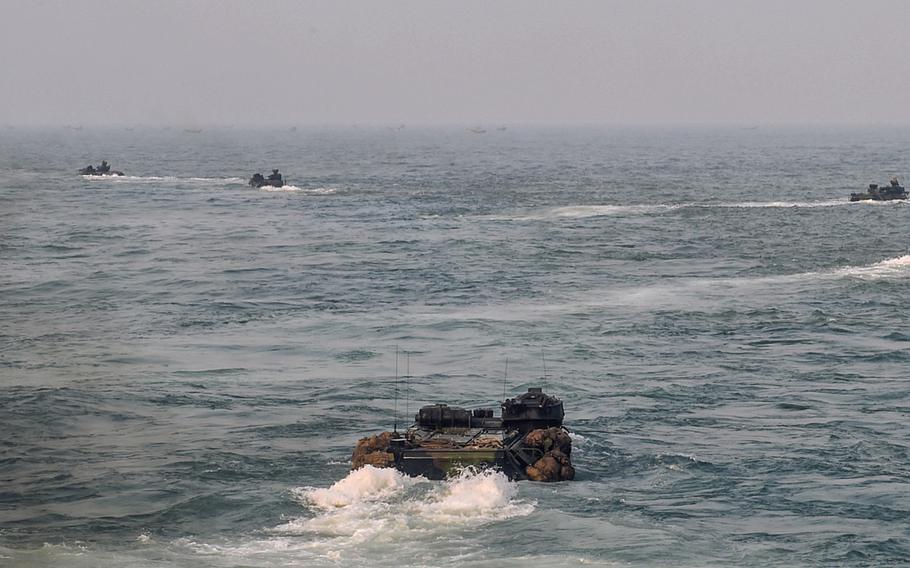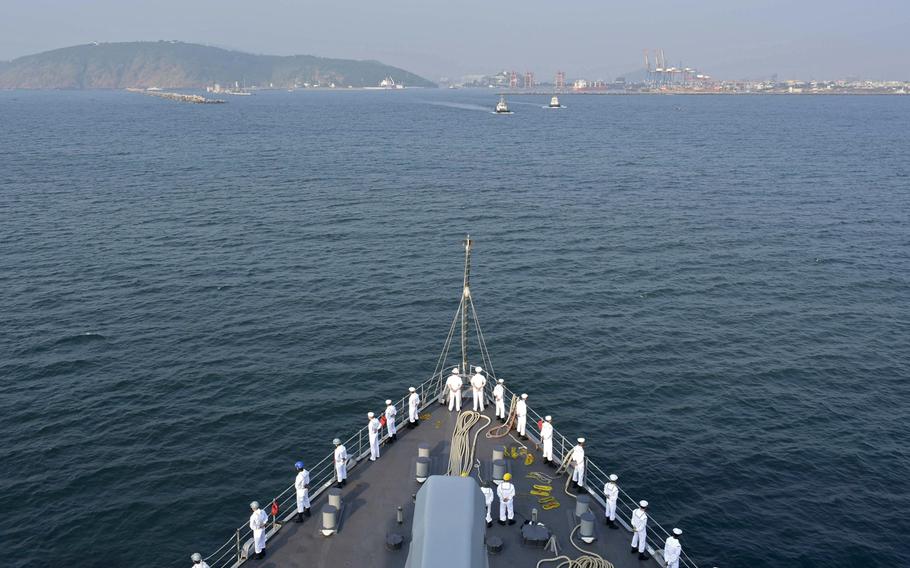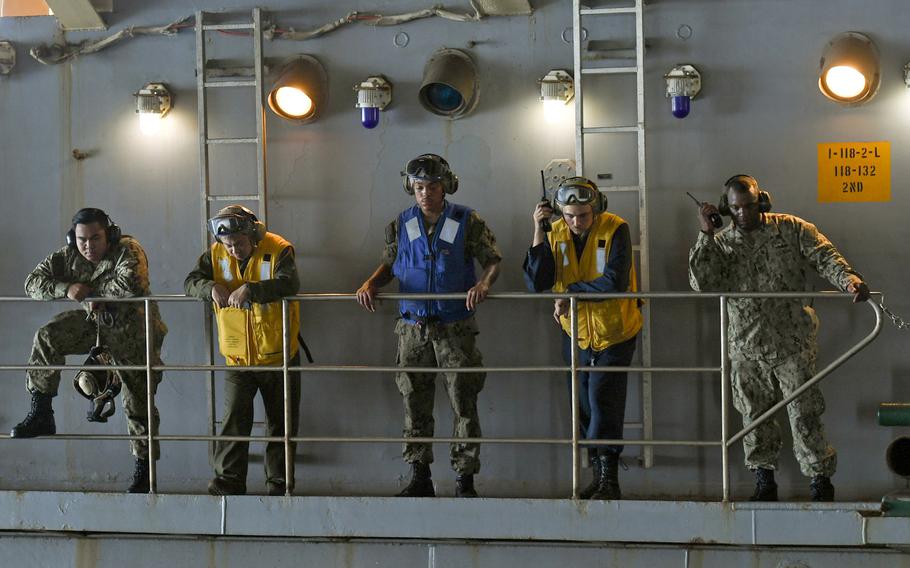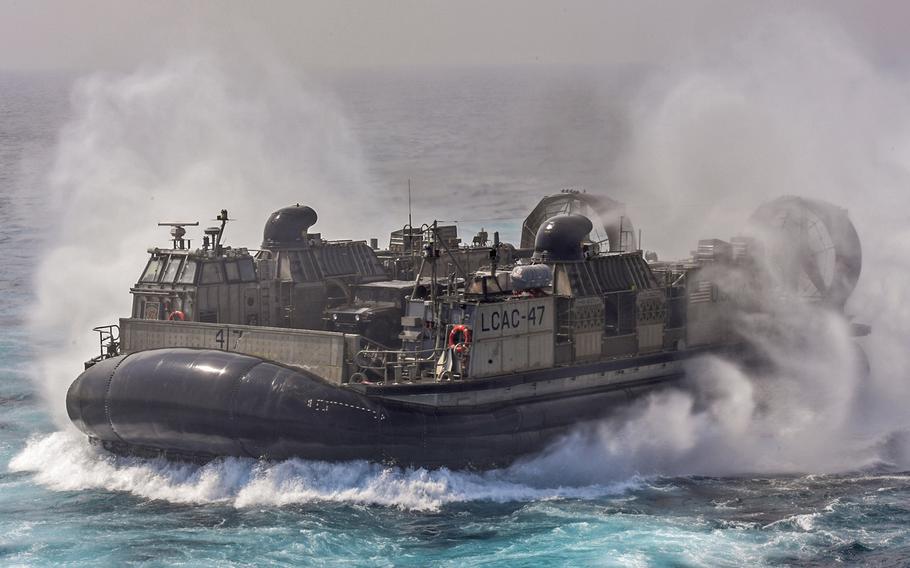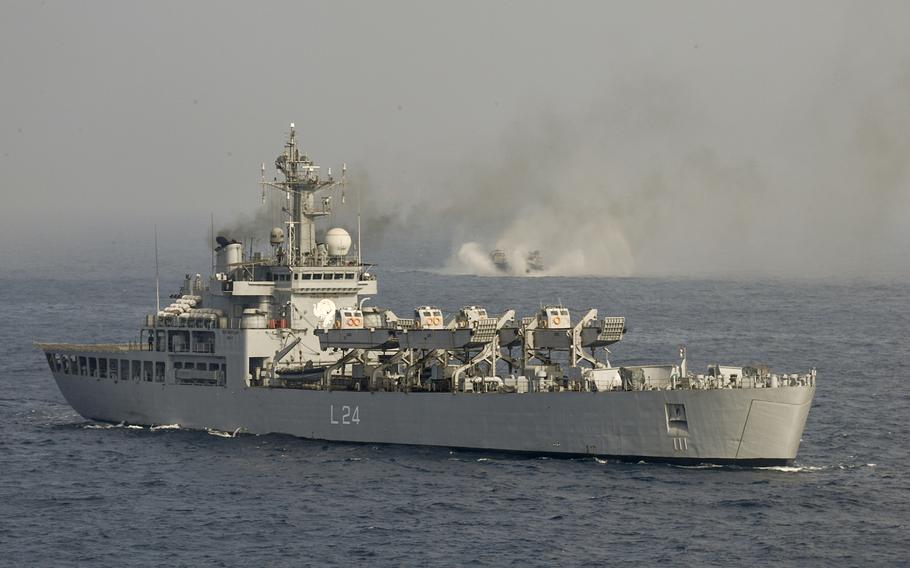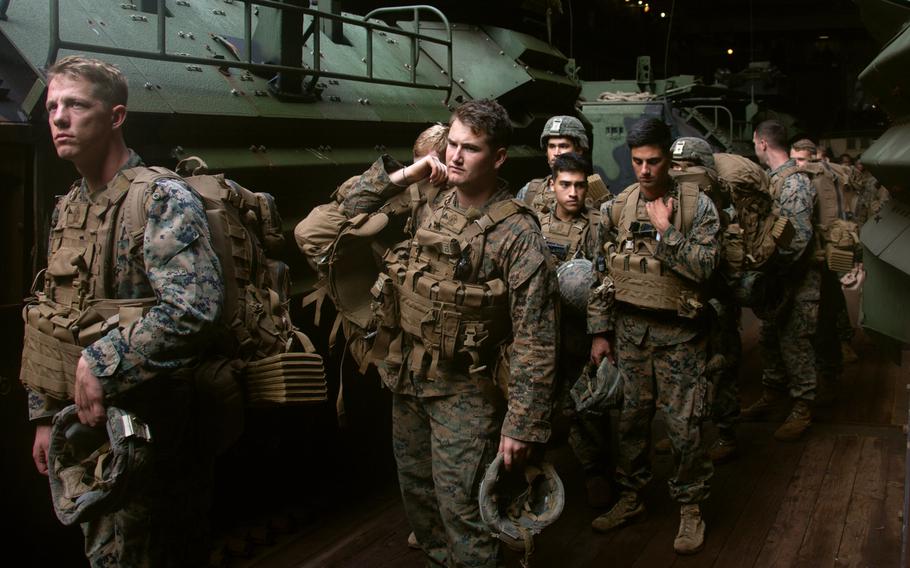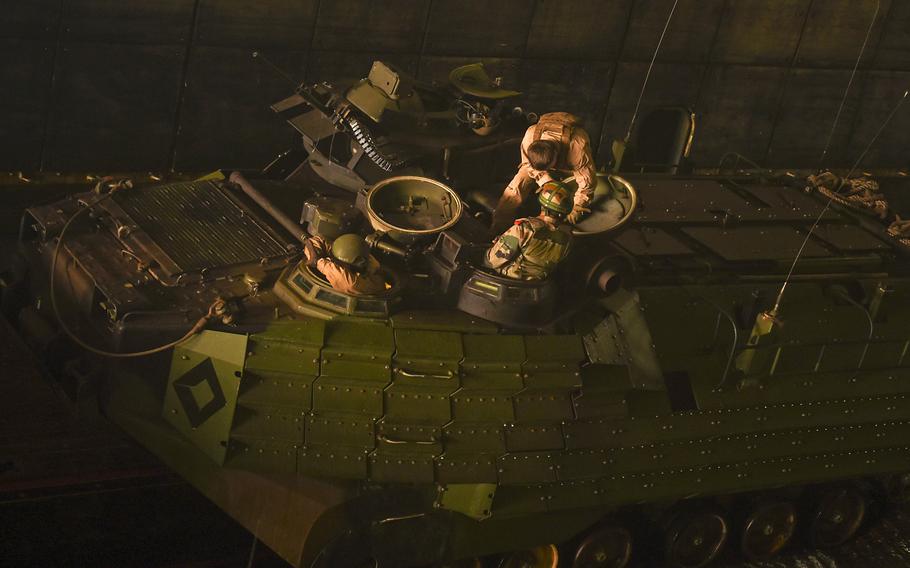 U.S. Marines and sailors are in eastern India for the inaugural Tiger Triumph humanitarian exercise, a drill that U.S. officials and analysts say is part of a growing partnership in a region where China is increasingly active.
Exercise organizers said Tiger Triumph is the first drill of its kind to include the U.S. military and all three of India's armed services.
On Wednesday, the Marines built a humanitarian relief camp as part of a simulated response to a natural disaster, said Marine 1st Lt. Tori Sharpe, a spokeswoman for the exercise.
The nine-day exercise, which wraps up Thursday, brought together more 500 U.S. Marines and sailors, and 1,200 Indian sailors, soldiers and airmen. The Marines traveled from Okinawa to Vishakhapatnam, India, where the drills kicked off Nov. 13, Sharpe said.
The exercise, which kicked off with the arrival of the dock landing ship USS Germantown, comes at a time when China is gaining influence in the Indo-Pacific region. U.S. policymakers view India as an ally in balancing Chinese ambitions.
Cpl. Christian Salvaggio of the 3rd Marine Division said his platoon mixed in with an Indian Army platoon. Service members from both countries were able to train, hang out, and play soccer and volleyball, he said.
At sea, Salvaggio rode on the INS Jalashwa, a landing platform dock, as both forces sailed about 100 miles south to the city of Kakinada.
After arriving, Salvaggio's platoon rode to the beach aboard an Indian landing craft.
"It's a very cool experience, a lot more room than we're used to, but it was a lot faster as well," Salvaggio said.
After landing, the two forces built a field hospital and brought supplies ashore, Sharpe said.
The exercise mimicked disasters occurring in areas where security was problematic.
"We've brought weapons ashore, but (the exercise) is to focus on helping a population affected by a natural disaster," said Lt. Col. Dana S. Demer, the Marine task force commander.
Units went out on patrols, where they found actors who portrayed displaced civilians, Sharpe said. After moving them to the field hospital, troops from both countries called in a helicopter to evacuate the victims.
While the U.S. and India have trained together for decades, American diplomats said they hope Tiger Triumph will enhance military-to-military relations between the two nations.
"Military collaboration between India and the United States is a result of growing, high-level trust and consistent effort to broaden the ways in which we can work together," U.S. Ambassador to India Kenneth Juster said in a statement.
The U.S. and India have grown closer on defense issues, having signed several agreements in recent years, said Michael Kugelman, deputy director of the Asia program at the Washington, D.C.-based Wilson Center.
This includes the designation in 2016 of India as a major defense partner and the sale of U.S.-made Apache attack helicopters to the nation.
"The Tiger Triumph exercise is a logical step for the U.S.-India relationship," Kugelman said.
lawrence.jp@stripes.com Twitter: @jplawrence3