US, Japan kick off Tokyo drills days after Trump says ally should pay more for troops
by
Seth Robson
December 9, 2019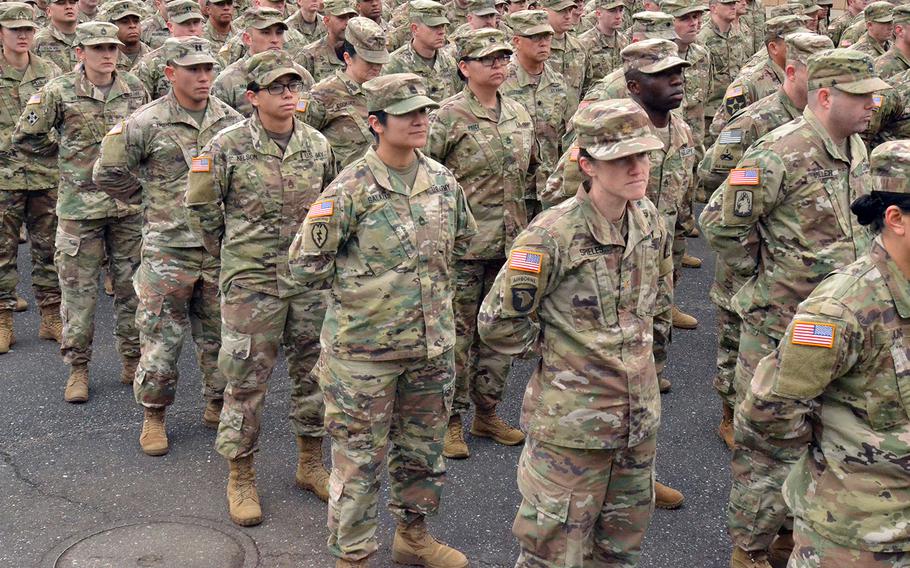 CAMP ASAKA, Japan — One thousand soldiers from the U.S. Army and the Japan Ground Self-Defense Force began two weeks of drills Monday at this base in Tokyo.
Yama Sakura-77, which runs through Dec. 16, aims to prepare the nations' ground forces to conduct operations together against an invading enemy force, officials said.
The drills kicked off days after President Donald Trump revealed, at the NATO summit in London, that he had asked Japanese Prime Minister Shinzo Abe to help America out with the cost of stationing troops in Japan.
"You are a wealthy nation and we are paying essentially for your military," he told the reporters.
To begin Yama Sakura-77 at the Eastern Army's headquarters, U.S. and Japanese troops, along with military observers from Australia, Canada and Britain, stood in formation and yelled, "Together to the future!"
Troops will rehearse and refine the processes they'll use if ordered to conduct operations together, I Corps commander Lt. Gen. Gary Volesky told reporters after the formation. Yama Sakura-77 is a headquarters, or command post, exercise that involves theoretical scenarios rather than troops and equipment in the field.
Air Force and Marine Corps personnel are also involved in the training, he said.
"There's not one service in the military that's going to be able to operate and win independently," he said. "We are going to rely on every other service as well as our partners."
Eastern Army commander Lt. Gen. Takayuki Onozuka said troops are training to conduct cross-domain operations in space, cyberspace and across the electromagnetic spectrum, which encompasses waves and frequencies used in electronic communication and sensing.
During the exercise the Eastern Army, tasked with security during the 2020 Tokyo Olympics, will also train to respond to terrorism, guerilla warfare and missile attacks in the national capital region, he said.
robson.seth@stripes.com Twitter: @SethRobson1