US, Japan forces train together at Lewis-McChord
by
Wyatt Olson olson.wyatt@stripes.com
September 18, 2013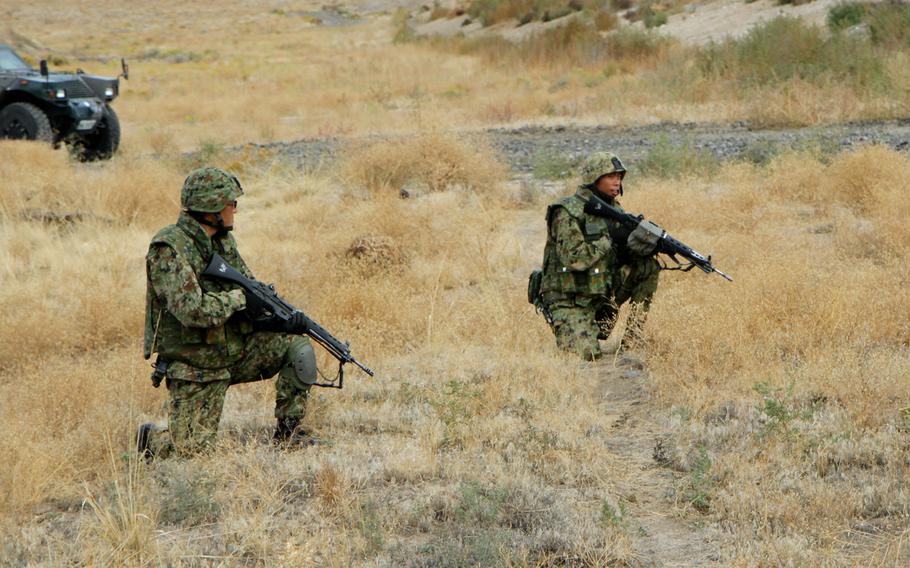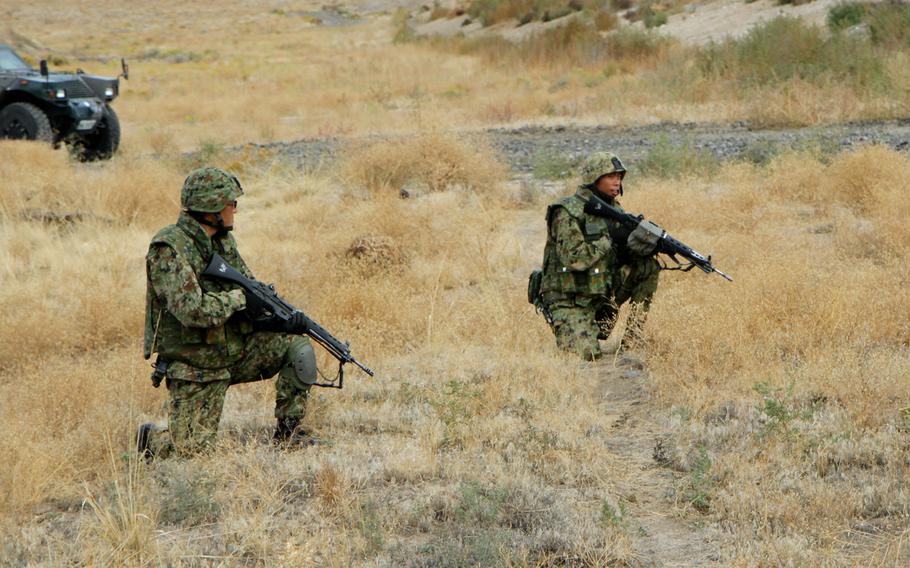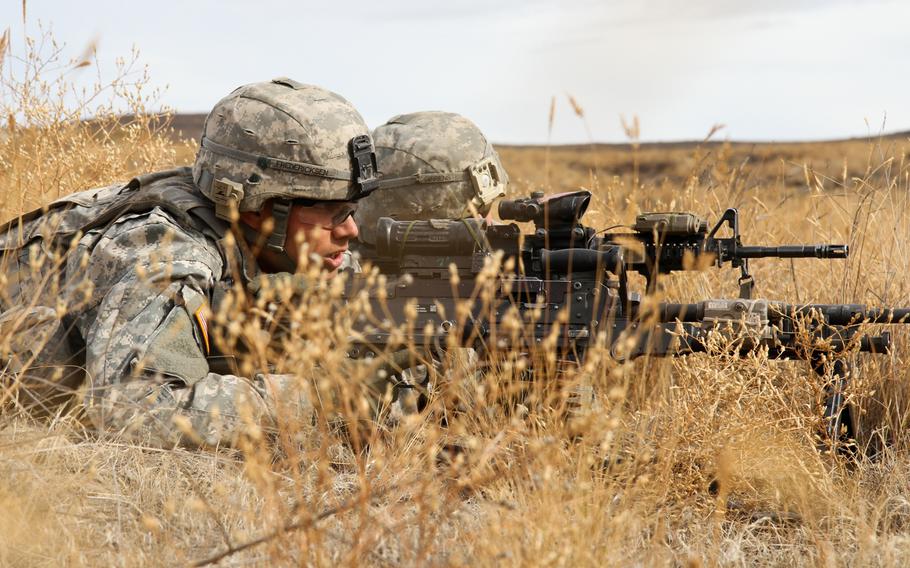 U.S. Army and Japanese Ground Self-Defense Force soldiers have begun the final week of an exercise that has included their first joint use of Hellfire missiles.
The three-week Operation Rising Thunder at Joint Base Lewis-McChord, Wash., is intended to develop the ability of the two forces to fight side by side in an actual conflict.
About 500 Japanese soldiers joined 800 Lewis-McChord soldiers for the exercise, which has been held annually for two decades.
The U.S. has maintained numerous military bases in Japan since the end of World War II in 1945. About a year ago, the JSDF air command moved to Yokota Air Base in Tokyo, headquarters of U.S. Forces Japan, and earlier this year the Japan Ground Self Defense Force's Central Readiness Force moved to Camp Zama, home of U.S. Army Japan. The moves were intended to increase the ability of the two forces to work together.
The role of the JSDF has been a topic of domestic debate as China has become more assertive in the waters between it and Japan. China claims sovereignty over a group of islands that Japan controls, and confrontations have become common.
Since taking office in December, Japanese Prime Minister Shinzo Abe has taken a hawkish approach in military matters. On Sept. 12, after inspecting Japanese troops, he told defense ministry officials that Japan should boost its military readiness, according to the Voice of America.
"We have continually walked the road of peace for 68 years after the end of the second world war, with the U.S. security alliance as our bedrock," Abe said. "We can be proud of that. But this will not guarantee future peace."
Exercises such as Rising Thunder help the U.S. strengthen ties with allies and promote its so-called Pacific pivot, by which the U.S. is shifting resources and emphasis away from the Middle East and Europe to Asia.
The JSDF brought additional equipment for this year's Rising Thunder, 7th Infantry Division commander Maj. Gen. Stephen Lanza told the Sept. 4 opening ceremony of Rising Thunder.
"The result from this change is: it provides a better training opportunity, and the relationship that it builds with soldiers from both militaries is going to be really important as we move forward," Lanza said.
The exercise has included development of tactical skills such as target detection, reconnaissance and techniques for cover and concealment. Soldiers have also engaged in platoon- and company-level live-fire and demolition exercises using a mock village in the training area.
Last week, soldiers conducted live-fire interoperability testing of the new U.S. AH-64E Apache helicopters alongside Japan's AH-64D models while using Hellfire missiles, the first time they've done so in an exercise.
"That was a tremendous achievement, because you had Japanese aircraft and U.S. aircraft operating in the same airspace, taking the same commands from the tower, working air-space deconfliction, air space management, fire control and gunnery," Lanza told the American Forces Press Service. "The interoperability was tremendous."