US Forces Korea worker helps thwart apparent suicide attempts on bridge in Seoul
by
Kim Gamel
May 27, 2020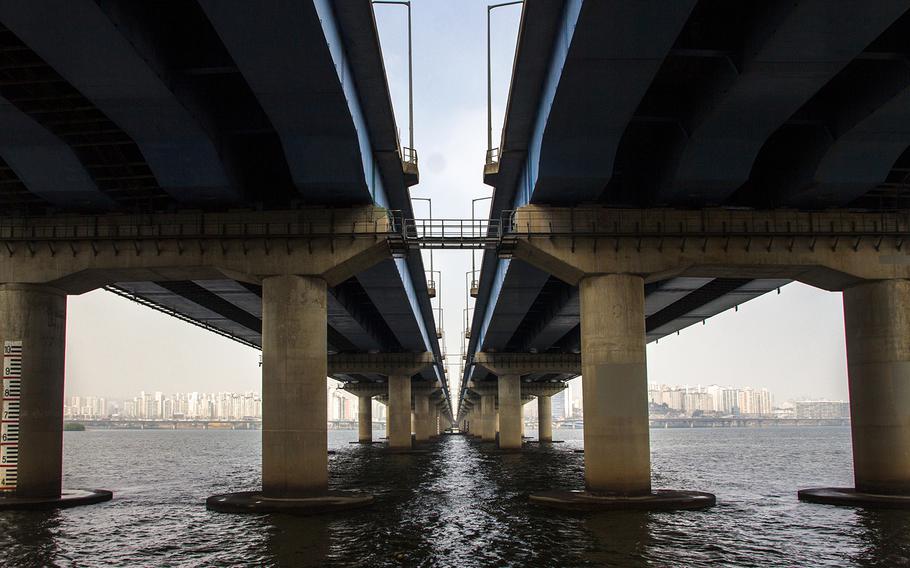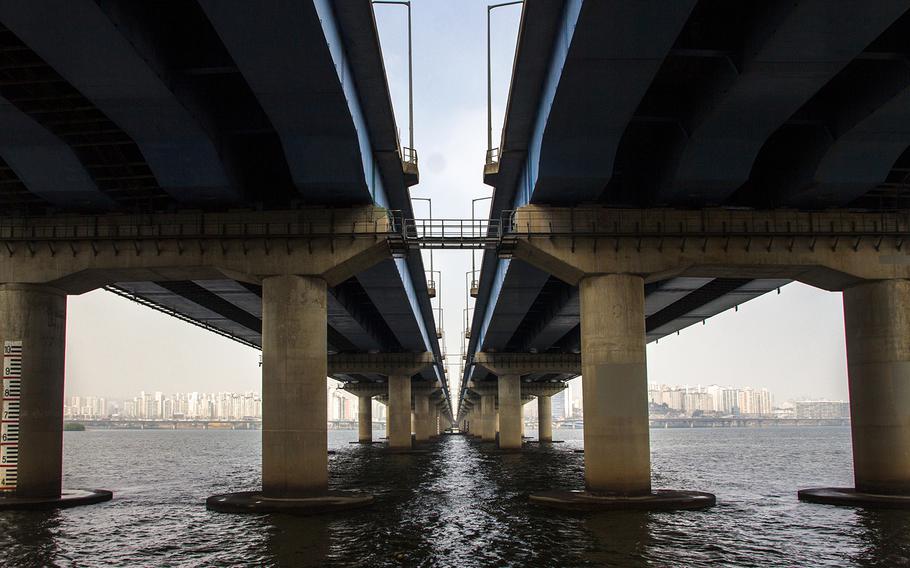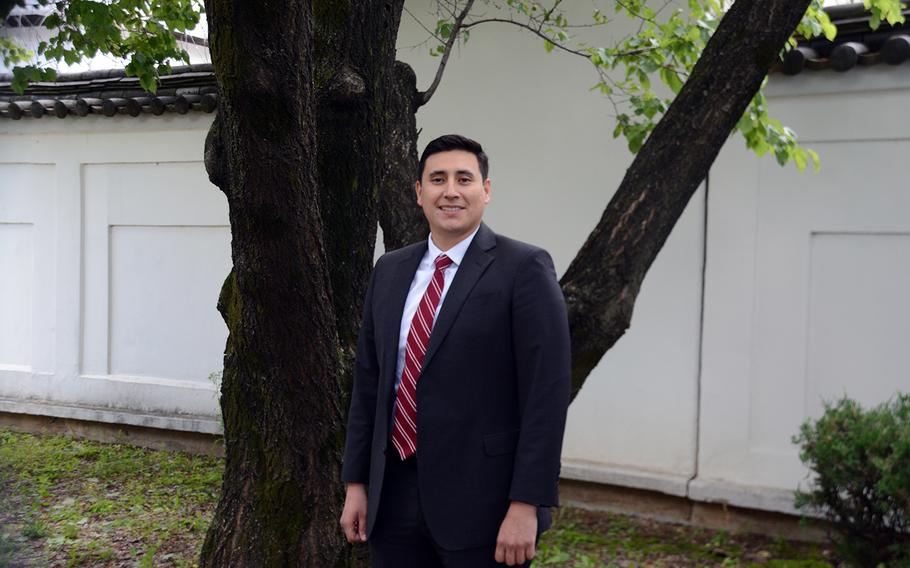 SEOUL, South Korea — Andres Torres was out for an early morning bike ride when he spotted two South Korean men perched dangerously on the tall barriers lining the Mapo Bridge in Seoul.
Torres, who works for the Defense Intelligence Agency on Yongsan Garrison, couldn't remember the local emergency number (119) and doesn't speak much Korean but felt he had to do something to keep them from jumping.
"I was just telling them, 'This is not a good idea. You don't want to do this. It's a beautiful day outside,'" he said, describing the May 21 incident. "I just rambled, but at least I got their attention for a little bit."
The city installed 8.5-foot-high, curved barriers along the bridge in 2016 to keep people from trying to jump as it had become a popular spot for suicide attempts. But the men had managed to climb on top.
Torres, 34, of Mount Pleasant, S.C., said he also showed them a photo of his daughter that he has on his phone as a way of showing them "there's a lot more to live for."
One of the men took notice and climbed down, stumbling and hitting his head, but the second man remained on the fence, he said.
Torres tried to flag down an emergency vehicle that drove by and waved at the closed-circuit TV cameras on the bridge to try to get somebody's attention.
A rescue dive boat eventually appeared on the Han River below.
"Then finally I noticed that the traffic stopped on the bridge coming my direction, then the fire trucks came out and stopped. They rushed to him and grabbed him. They got him off the top," Torres said.
Torres said one of the firefighters thanked him in English. He snapped a photo of the scene before riding away.
An officer at the Youngdeungpo fire station said rescue crews that responded to a call at 5:48 a.m. May 21 found two South Korean men on the bridge barrier, then turned them over to police. He couldn't provide more details.
The episode took about 15 minutes, Torres said.
"It happened in a blink of an eye, but I felt like I was up there forever," he said. "They could have come down of their own accord. They might not have understood me, but it felt good to try to help someone."
Stars and Stripes reporter Yoo Kyong Chang contributed to this report.
gamel.kim@stripes.com Twitter: @kimgamel
---
---
---