US cuts hardship pay for civilian staff outside South Korean capital
---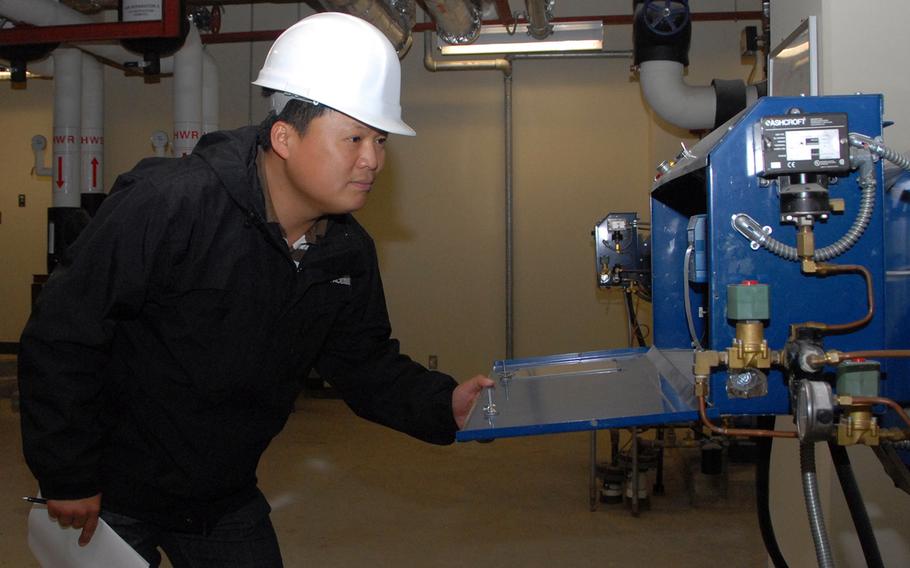 SEOUL, South Korea - In an unusual move, the U.S. has eliminated the post hardship differential allowance for some 2,800 Korea-based civilian government employees stationed outside the Seoul metropolitan area, according to a memo obtained by Stars and Stripes.
U.S. Forces Korea informed the employees about the pay reduction over the weekend in a letter dated April 15 and signed by chief of staff Lt. Gen. Thomas Vandal. Vandal told the employees he was "very concerned about the effect this will have on you and your families" and promised to address the issue as quickly as possible.
The State Department determines the hardship differential - distributed for extremely difficult or unhealthy conditions or physical hardship - based on a questionnaire that is supposed to be administered by local installations. It has been 5 percent of basic compensation for most locations outside Seoul for the past several years.
"However, as a result of the latest (Department of State) review, the rate was reduced to 0 percent for all U.S. government civilians in Korea" as of April 3, according to the memo, which also said eligible employees will see start seeing the loss in paychecks this week.
Civilian employees in the Seoul metropolitan area were not affected since they did not receive the differential.
A civilian employee in Area I, which is considered especially dangerous because of its proximity to North Korea, said he never received a questionnaire and expressed frustration it hadn't been distributed more widely. The employee, who spoke on condition of anonymity because he didn't want to anger commanders, said the cut meant a loss of about $300 per month.
It was the latest controversy over the additional pay received by civilian employees as a way to recruit and keep them in foreign countries that may be more dangerous or have a more expensive cost of living than the U.S. In 2014, the more widely dispersed post allowance was cut for about a month for all civilian employees, including those in Seoul.
Installations outside the greater Seoul area will be submitting new questionnaires to the State Department "to try and reinstate Post Hardship Differential where it is warranted," Vandal said in the memo. He stressed that he had communicated with senior commanders … on the importance of completing these questionnaires" and said the results were expected to be known by mid-June.
It was unclear if the employees would receive retroactive compensation if the reduction is determined to be unwarranted on their installation.
gamel.kim@stripes.com Twitter: @kimgamel
---
---
---
---