US Army Japan announces its second positive coronavirus case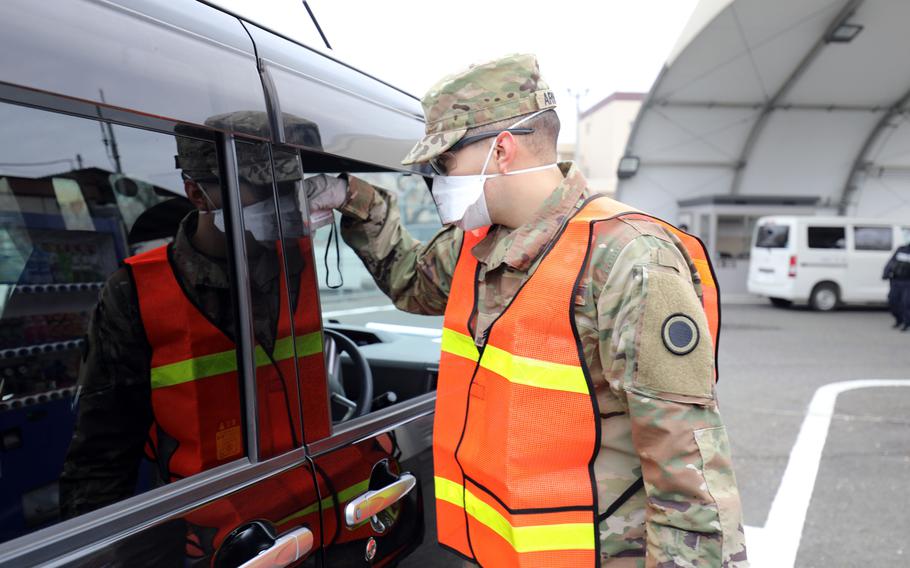 Stars and Stripes is making stories on the coronavirus pandemic available free of charge. See other free reports here. Sign up for our daily coronavirus newsletter here. Please support our journalism with a subscription.
TOKYO — A Japanese employee of U.S. Army Japan has tested positive for coronavirus, the command announced in a statement Friday evening.
The worker, who's been in restriction at his off-base home since experiencing flu-like symptoms earlier in the week, tested positive on Friday, the statement said. He is now being cared for by Japanese medical officials.
"Erring towards caution, [U.S. Army Japan] immediately began contact tracing, deep cleaning, and placed additional personnel in quarantine" before the test results were available, the statement said.
"As a result, we do not think there is great risk to the community," it added.
The statement did not reveal where the patient works. U.S. Army Japan is headquartered at Camp Zama near Tokyo and has oversight over several other installations, including Sagami Depot in Kanagawa prefecture, Torii Station on Okinawa and the Hardy Barracks compound, home to Stars and Stripes' Pacific headquarters, in central Tokyo.
The announcement comes two weeks after U.S. Army Japan revealed its first positive coronavirus case — a dependent — on March 27. The patient, who had been restricted to quarters since returning from the United States on March 19, was in isolation at Camp Zama outside Tokyo "under direct medical care and supervision from [U.S. Army Japan] medical providers, a statement said at the time.