US ambassador to South Korea Harry Harris mulls departure, report says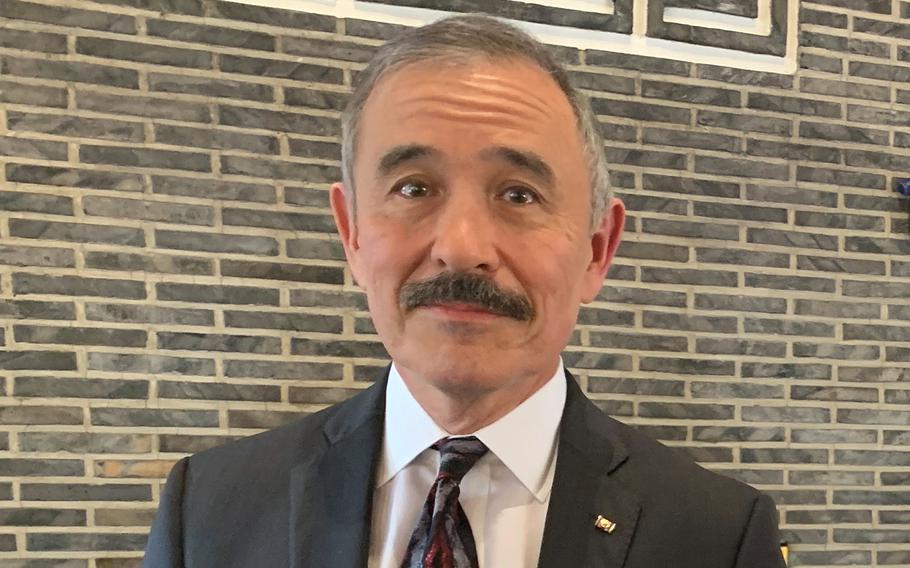 SEOUL, South Korea — U.S. Ambassador to South Korea Harry Harris is considering leaving his post after the presidential election whether President Donald Trump is reelected or not, Reuters reported, citing five sources.
Harris, a retired Navy admiral who previously led the U.S. Pacific Command, has had a rocky tenure since arriving in Seoul in July 2018 amid rising tensions over defense cost-sharing.
He has become the focal point for South Korean criticism over Trump's demands that Seoul sharply increase its share of the cost for stationing some 28,500 American troops on the divided peninsula.
The embassy didn't directly address the ambassador's plans but noted that he serves at the pleasure of the president.
"He remains energized to continue to serve the United States," embassy spokesman Bill Coleman said Thursday in a statement.
Harris' commitment to strengthening the alliance "through active engagement with government interlocutors, the wonderful people, and the independent media in [South Korea] remains ironclad," Coleman said.
Reuters reported Thursday that Harris has expressed increasing frustration with the drama over the unresolved cost-sharing talks as well as U.S. criticism of South Korea's decision to end an intelligence-sharing deal with Japan.
"He's been wanting to stay only until November rather than serving in the second term even if Trump wins it," one source with direct knowledge of the issue told Reuters.
news@stripes.com Twitter: @starsandstripes