US, allied partners to hold annual exercise that irks North Korea
---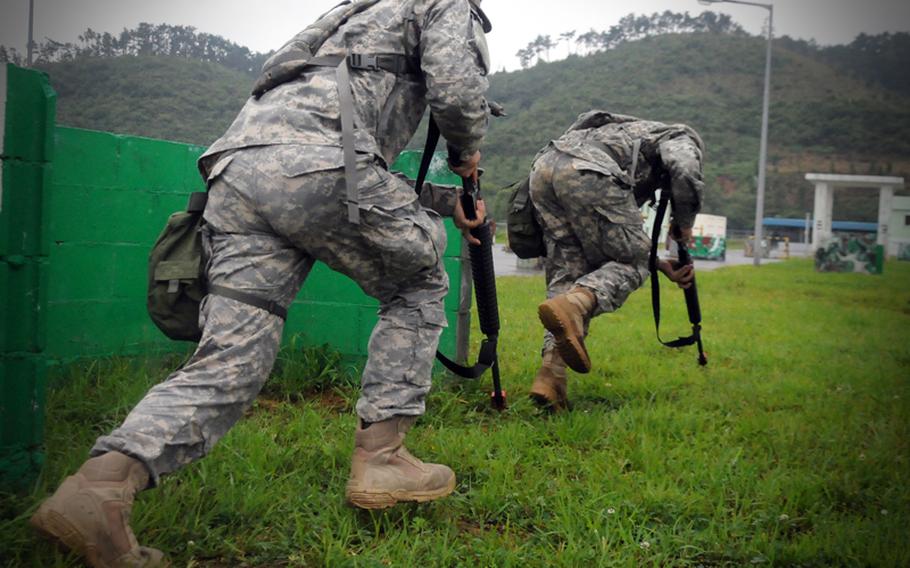 SEOUL — The annual U.S.-South Korea Ulchi Freedom Guardian exercise will be held this month, officials announced Saturday, despite North Korea's warning the war games will raise tensions on the peninsula.
A release from the U.S. Combined Forces Command said the exercise will be conducted from Aug. 19-30, and that the North had already been told about the dates and, "the routine nature of the training."
U.S. Forces Korea commander Gen. James D. Thurman was quoted in the release as saying, "Ulchi Freedom Guardian is a critical alliance exercise to sustain …readiness.
"It is based on realistic scenarios and enables us to train on our essential tasks with a whole of government approach," he said.
Ulchi Freedom Guardian is one of two major exercises the U.S. and South Korean militaries stage each year. North Korea frequently responds with threats and warnings.
Last month, an article in the North-run Rodong Sinmun warned: "If the drill takes place, conditions in the region will become unpredictable and escalate to the brink of war."
This year, according to the Combined Forces Command release, personnel from seven United Nations Command "sending states" will join the U.S. and South Korea in the largely computer-based exercise – Australia, Canada, Denmark, France, United Kingdom, New Zealand and Norway.
"These routine exercises … help to ensure stability and security on the peninsula and reaffirm the U.S. commitment to the Northeast Asia region," the release said.
---
---
---
---