VIDEO, PHOTOS
Under the radar: Life is low-tech at Army missile defense base in the Pacific
by
Wyatt Olson
March 12, 2017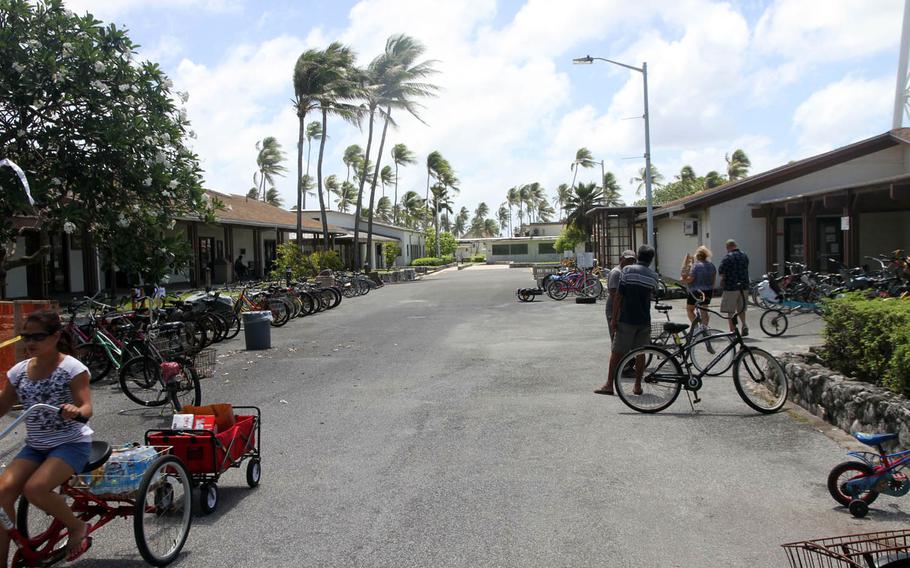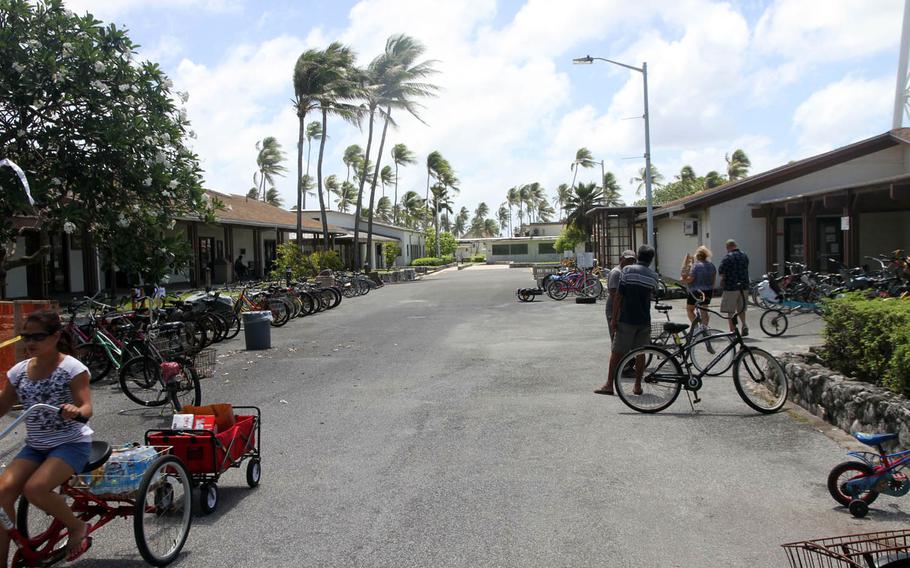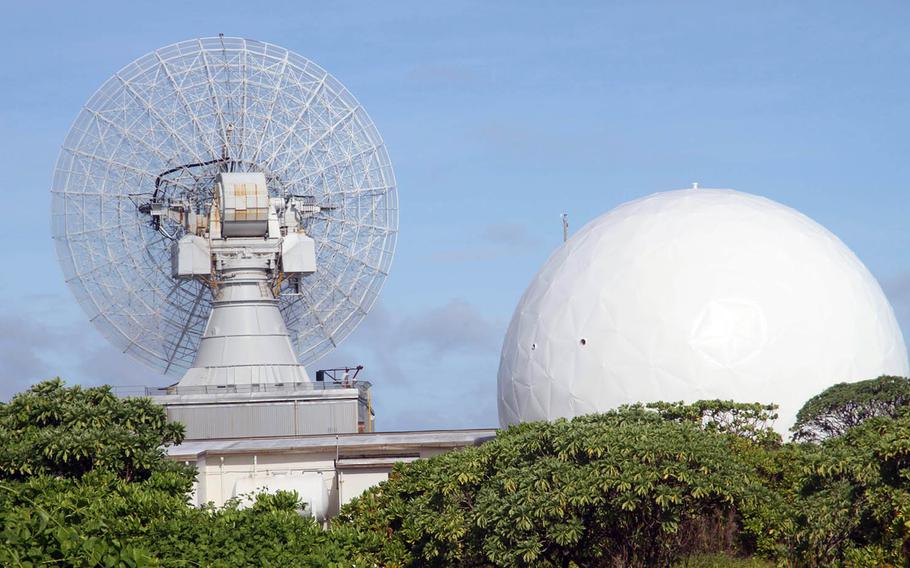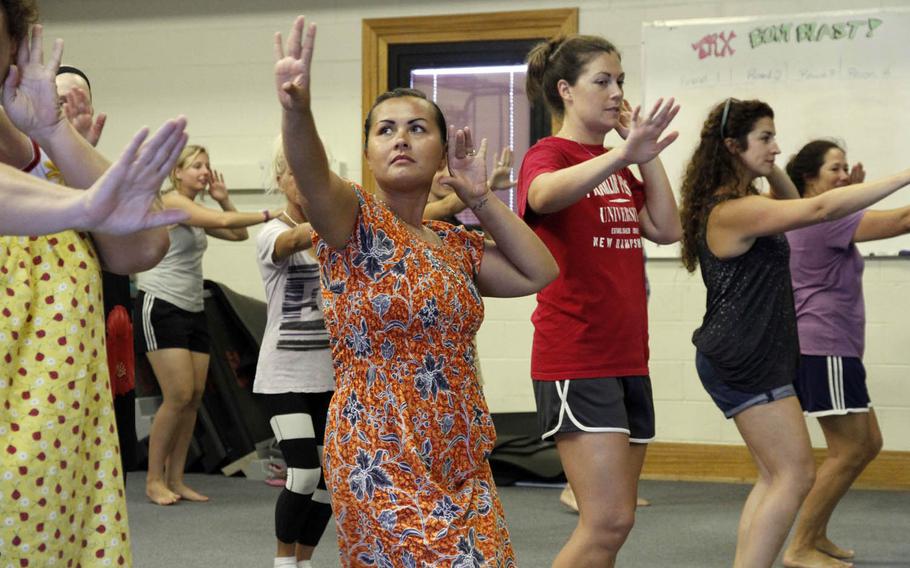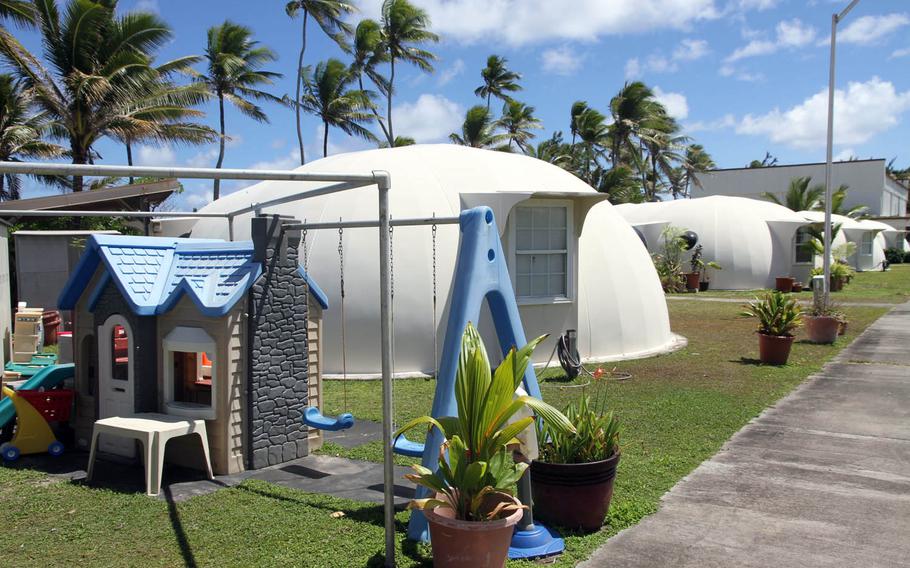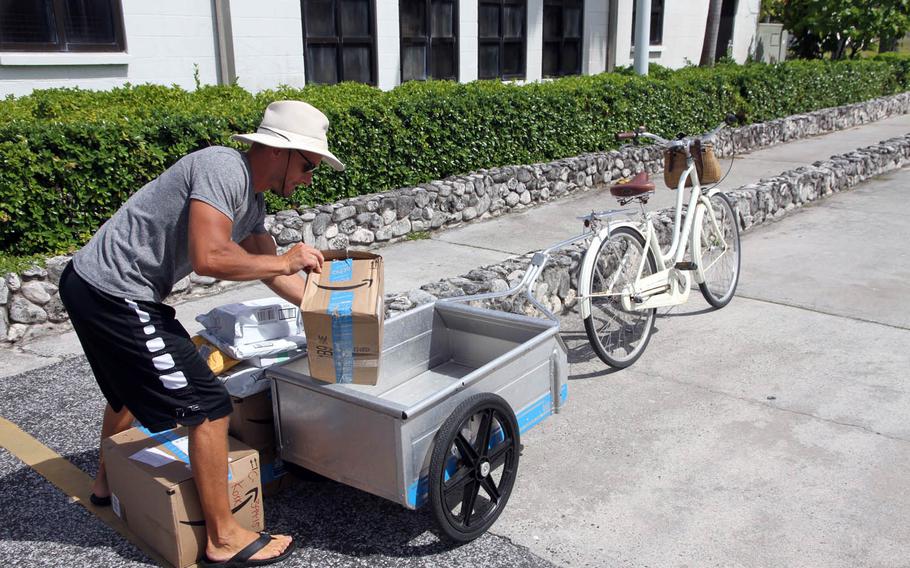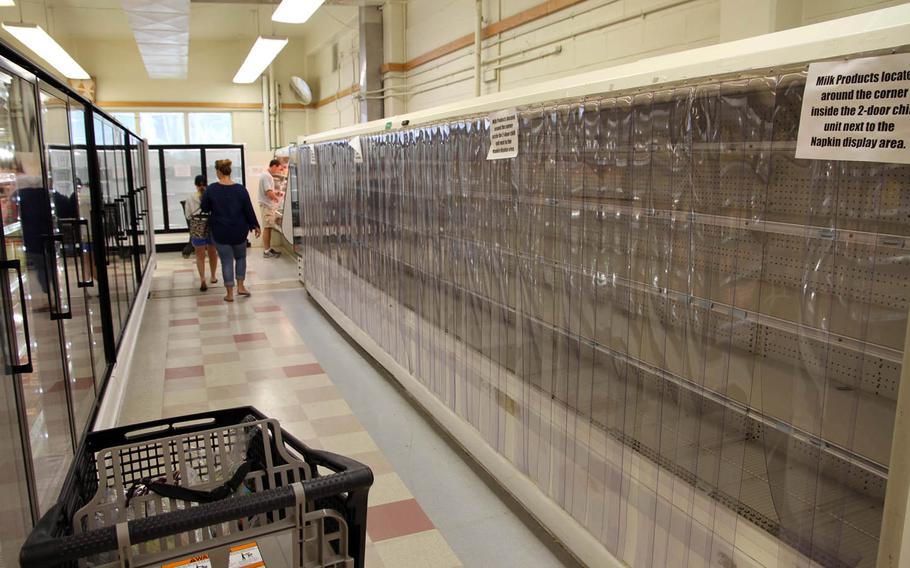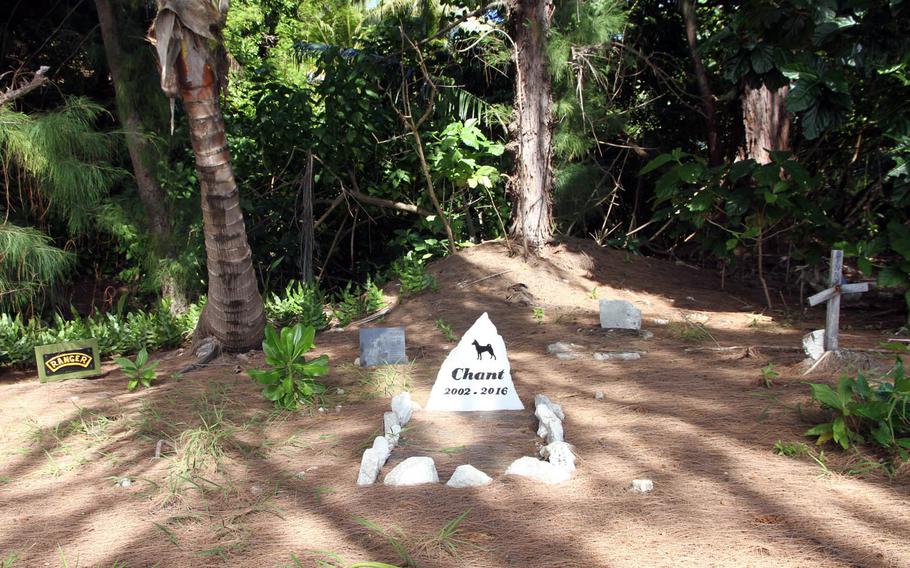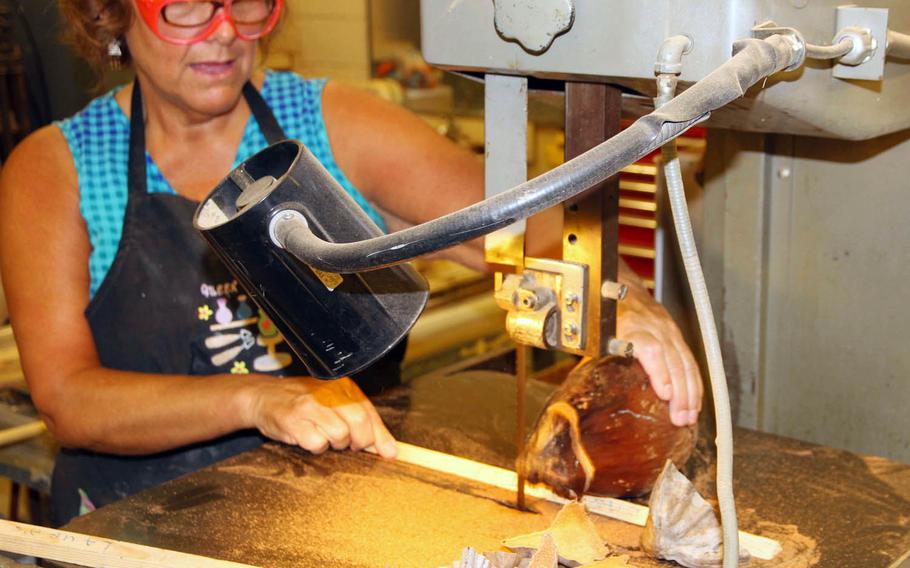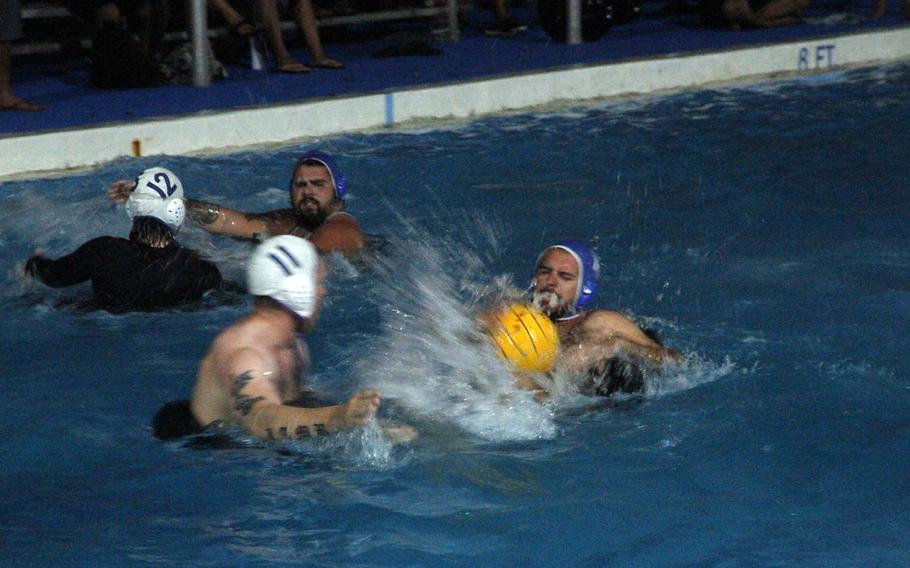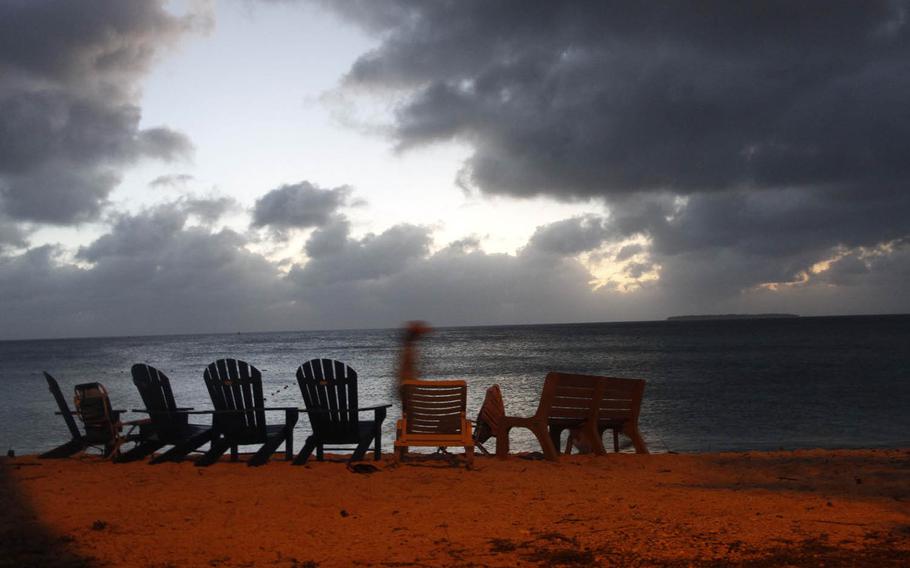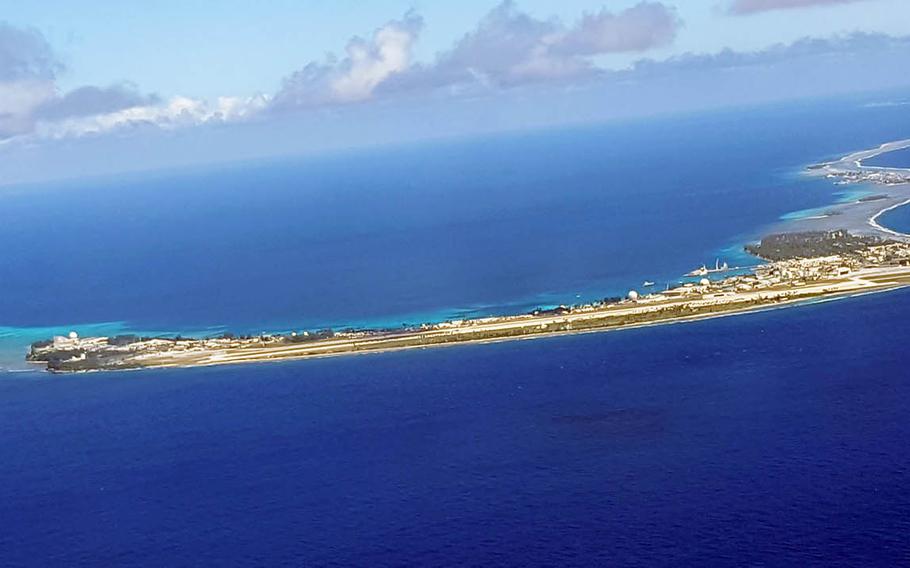 KWAJALEIN, Marshall Islands — Vernon Adcock sipped a beer at Kwajalein Island's golf club on a recent afternoon. The avid golfer volunteers to maintain a modest, nine-hole course next to the airport runway, and the beer was a little reward for completing his chores.
Most people living on this speck of an Army base smack in the middle of the Pacific Ocean develop some passion that substitutes for life in the "real" world, as they call it. For Adcock, that's golf.
Compared with other U.S. military installations, Kwajalein is so small, so remote and so unusual that explaining life here invariably leads to a metaphor.
"They say that when you come to Kwajalein, you've got two buckets," Adcock joked. The first bucket, he said, holds the pent-up frustrations of work and life on an island that's only about two miles long and 800 yards wide. The second is for the money that can be saved on an island with few places to spend it.
"When one is full, it's time for you to leave," said Adcock, who works in air-traffic control. His first island stint was 1997-2005, and he has been here since returning in 2009.
That brings up another commonly used metaphor on the island that its 1,300 inhabitants simply call Kwaj: boomerangers.
The island is shaped like that Aboriginal self-returning weapon, and a good number of the Department of Defense's 800 contractors and 50 employees living and working on Kwaj have returned for a second round. Adcock is a boomeranger.
Jim Cossey is another. He and his family arrived in 2003. "I've raised three daughters here," said Cossey, who moved the family off the island in 2011, only to return in 2012 because the place had gotten under their skin the first time around.
"I equate it to a high-tech Mayberry," he said.
Just like in that fictional Southern town from the 1960s sitcom "The Andy Griffith Show," kids on Kwajalein "can go out and play by themselves" or "you're going to your neighbor borrowing eggs, a cup of sugar," Cossey said.
Only this town has the Ronald Reagan Ballistic Missile Defense Test Site, for which Cossey serves as general engineer for mission operations. Whether directly or indirectly, everyone on the island is there to support the test site's mission.
Worth keepingKwajalein is a long, long way from America's other major military installations in the Pacific — 1,600 miles from Guam and more than 2,000 miles from Hawaii or Japan.
The U.S. and the Marshall Islands signed a Compact of Free Association in 1983 that gives America full authority and responsibility for the sovereign nation's defense.
It's part of the Kwajalein Atoll, a lengthy string of about 100 small coral islands standing atop the rim of an ancient volcano. The lagoon inside the atoll is among the largest in the world at roughly 840 square miles, but also relatively shallow at 150 to 200 feet deep. The waters outside the atoll are thousands of feet deeper.
Japan militarized Kwajalein and the northern island of Roi-Namur in the 1930s, building the foundations of the air strips and ports that are still used. U.S. forces took the atoll in February 1944 after Navy artillery pummeled both islands; Marines stormed Roi-Namur and soldiers took Kwajalein.
The remains of thousands of Japanese soldiers were buried in mass graves on Kwajalein, where they rest to this day.
"We live in the battlefield," said Col. Michael Larsen, commander of Army Garrison Kwajalein-Atoll. "There are about six mass graves, unmarked."
The island is also believed to hold the remains of nine Marines captured during a 1942 raid on Makin Island about 500 miles to the south. They were held at Kwajalein until the island's Japanese commander had them beheaded.
The island's Army archeologist deals with bones that are discovered, usually during building projects.
Residents are not allowed to dig more than 6 inches into their lawns, but that's less about mass graves than it is about unexploded ordnance from 1944.
The lagoon is a graveyard for dozens of ships and planes, making it a diver's delight.
After World War II ended, the U.S. quickly realized that the Marshall Islands would play an important role in the development of atomic weapons. Through 1958, the U.S. set off almost two dozen nuclear devices in the northern Bikini Atoll.
Meanwhile, Kwajalein Atoll was developed into a missile-test range.
The first radar was installed a half-century ago to mimic Soviet Union radars used to detect American intercontinental ballistic missiles "to see what the Russians might see," Cossey said.
With the end of the Cold War in the 1990s, the growing array of radars has morphed into support for testing America's missile-defense program. However, the fastest growing task for the site is space surveillance and identification of satellites, space debris and missiles.
The U.S. leases 11 islands, paying $18 million a year to the Marshall Islands government, which then pays the owners of the islands because all land is privately held, Larsen said. The lease is in force until 2066, with an option through 2086.
"I think it's worth keeping it," Larsen said. "This place is pretty important."
No one just drops inThe Pentagon recognizes the operational importance of Kwajalein, but the average American likely hasn't heard of it. Even some soldiers assigned here have to get out an atlas.
Lt. Col. Andrew Koschnik, director of the Reagan test range, recalled getting an email informing him that Kwajalein would be his next assignment. "Where's that?" he asked.
He learned this overseas station is unlike any other.
No one is allowed on Kwajalein without permission and vetting. As Larsen put it, "Whether 30 minutes or 30 years, you have to have a reason to be here," he said.
No one just drops in; tourism doesn't exist.
There is no off-post in the usual sense — unless you include going off the shore in scuba gear or sailing a small boat.
The closest getaway is a 20-minute ferry ride to neighboring Ebeye, a tiny isle of 15,000 Marshallese. Its buildings are mostly ramshackle, and roughly 900 of the islanders ferry over to Kwaj each day to work in the solitary lodge, dining hall, airport and other support facilities.
An excursion to Roi-Namur is a 20-minute shuttle flight away, provided a seat is available. Dozens of people living on Kwaj commute to Roi-Namur each day for work, joining the 100 who live on that island, where most of the radars stand.
Some compare living on Kwajalein to transporting back to the 1980s. There are no cellphone towers, so almost no one has reason to carry a mobile phone. Seeing a picture of someone's kid means digging a snapshot out of a wallet.
But in another way, it's the 1880s here. There are no traffic lights. The only private transportation is bicycle, although there are some government-owned vehicles and electric golf carts.
Don't have a bike? Don't worry, because Normen "Auntie" Sablas will square you away.
The 68-year-old mission and logistics support coordinator inherited 85 bikes brought to the island by NASA during a project that ended in 2012. He maintains and lends them out.
"They told me you can do what you want to do with them," said Sablas, who is originally from Hawaii and was dubbed Auntie by the Marshallese for his doting style. "So I decided, well, what better way than this? We have a lot of visitors come on the island — families, relatives or TDY."
They all need bikes to get around, and providing them is his all-consuming hobby.
Small-town lifeLife on Kwajalein is all about pastimes.
Without an official office of Morale, Welfare and Recreation on the island, nearly 40 private organizations and clubs keep most anyone busy. On any given day there's likely an opportunity to sail, snorkel, scuba, fish, bowl, dance, spin a pottery wheel or work with wood.
There's karaoke at the Snake Pit bar on Sunday nights, outdoor movies on Saturday and Sundays, fundraising bingo every other Thursday at the American Legion and, well, the list goes on.
On a recent weekday evening, about two dozen women lined up for an hourlong hula dance lesson at the community center studio. Instructor Masina McCollum is a boomeranger who was raised on Kwaj, left for college, then returned to work.
One of her star pupils is Riza Walker, who is referred to as a "fluff" in Kwaj patois, meaning she's a spouse who does not have an official job.
She arrived on Kwaj about 10 months ago from Washington state with her husband, Ben, an Army major who works in operations; daughter, Madison, 11; and son, Noah, 7.
"Cold, dreary — we didn't see stars for three years," Riza said of their previous home. A Philippines native, she was happy to return to the year-round heat and humidity of her youth.
It took some time to adjust for Madison and Noah, who didn't know how to ride bikes when they arrived.
"So that little red wagon outside?" Riza said. "Noah sat inside with his drink and his sister would pull him up to the shoppette. She was sweating to death, and Noah was saying, 'Can you go faster?' That didn't last very long."
Now, they both bike everywhere.
Noah had the hardest time adjusting to the new realities of Kwaj, Ben said, because "he just wants stuff when he wants it."
"I don't think he got it in his head right away that you just can't go to 7-11 and get a Slurpee," he said. Aside from the institutional dining hall, there's Burger King, Subway and a pizza joint. There is no sit-down restaurant.
There are 14 kids in Noah's first-grade class, and a typical graduating class of the privately run school system is 15 to 20 students.
So are there times when this tightly knit community is just too close?
"Yes and no," Riza said. "It's not a problem for me," she said. "Just like anywhere else you find a group of people that you are comfortable with."
Ben said it's like any small town in America.
"There are times when you say I'm just going to stay in the house," he said.
Ben is among fewer than 20 soldiers working on Kwajalein, who are joined by another 20 Seabee sailors on six-month rotations.
The small number of uniforms has its advantages.
"When you have a whole bunch of generals sometimes you've got to worry about a lot of stuff," he said with a laugh.
The disadvantagesRunning out of something is the single greatest source of grief on Kwaj.
One sore spot is the dearth of readily available fresh fruits, which are flown in once a week aboard regular military flights from Honolulu.
When Stars and Stripes showed up on a recent Tuesday at Surfway, the island's only grocery store, to take photos of the fully stocked produce section, one grumpy customer chided the timing.
"You're taking a photo now?" she asked incredulously. "Come back Thursday or Friday and this will all be bare."
The store's dairy refrigerator has been on the blink for months, hampered by an aging and leaky cooling system.
Sometimes the cooling systems fail on containers aboard ships delivering perishable goods. Entire loads of milk have soured. Potatoes have sprouted eyes and begun to grow.
This past Thanksgiving a container bringing eggs failed. Nikki Maxwell, the garrison's public affairs officer, and her teenage son took the ferry to Ebeye to buy seven dozen eggs to pass out among friends.
"We had to leave the country to buy eggs," she said.
A recent shortage of dishwashing soap had do-it-yourselfers attempting to concoct a replacement out of existing ingredients.
Much of the Marshall Islands was without high-speed internet for three weeks earlier this year due to a defective section of fiber-optic cable.
"I've never seen so many people on beaches as I did during those weeks," Cossey said.
And while raising children is simpler on Kwaj, having a baby isn't. There is no obstetrician, and expectant mothers are required to leave by week 32 of the pregnancy, although extensions are sometimes granted to those with healthy pregnancies.
Kristin Miller is a mother of three, and she relocated from Kwaj to San Diego to give birth to her two youngest. Her husband, Derek, joined her there before the deliveries.
"We had it all planned out," she said. "We had our tickets bought to return to Kwajalein even before our baby was born. You have to make plans, and then whatever happens, happens."
Larsen gets to hear about shortages and whatever else is bugging residents during regular town hall meetings. But life on Kwaj is what you make of it, he said.
"If you want to be a glass-half-empty kind of person, you will find problems," he said.
His mindset is: I can't believe we have a grocery store, or a Burger King or an espresso joint that serves fresh bakery treats. "That blows my mind," he said.
Perhaps the best summary of the mindset needed for the exquisite pain and pleasure of living on this remote island came from a longtime inhabitant: "We're all here because we're not all there."
olson.wyatt@stripes.com Twitter: @WyattWOlson