U.S. troops making best of situation at Sendai Airport
by
Seth Robson
April 4, 2011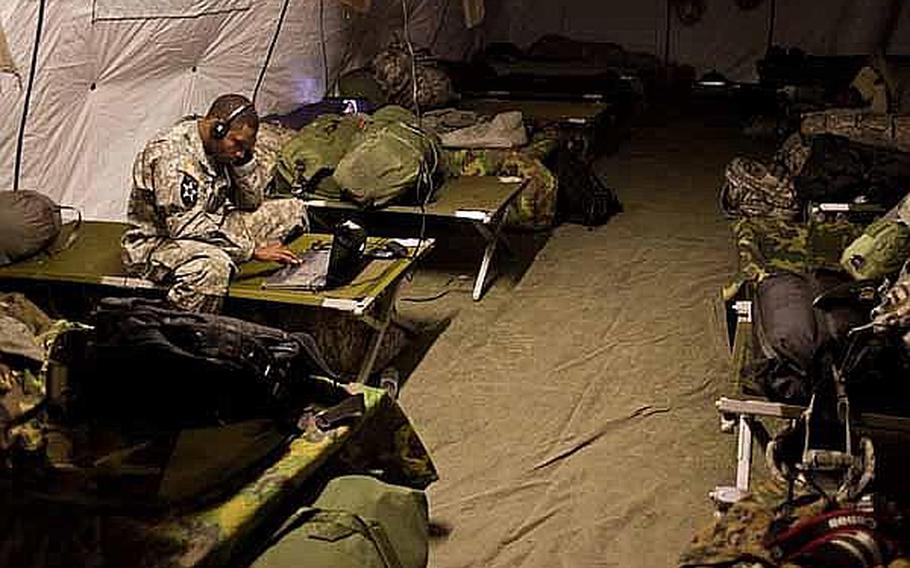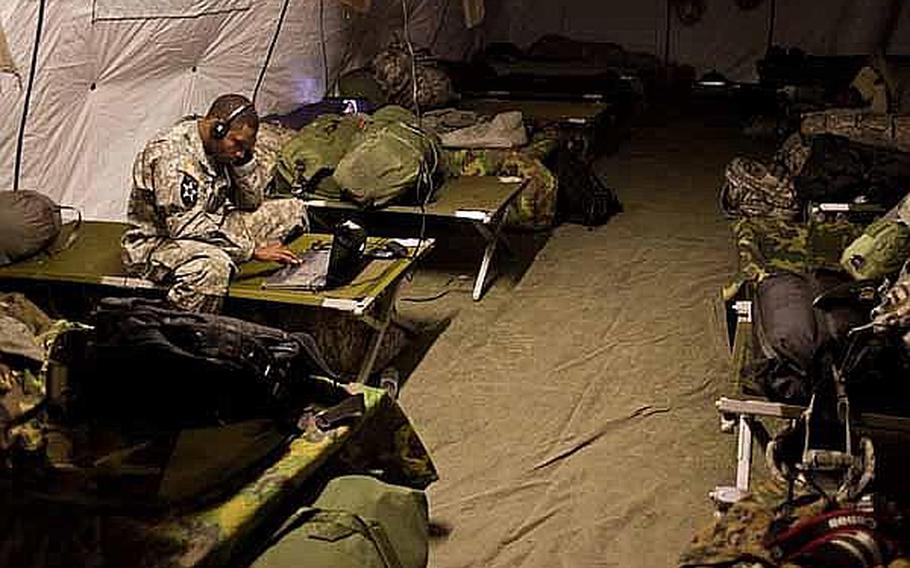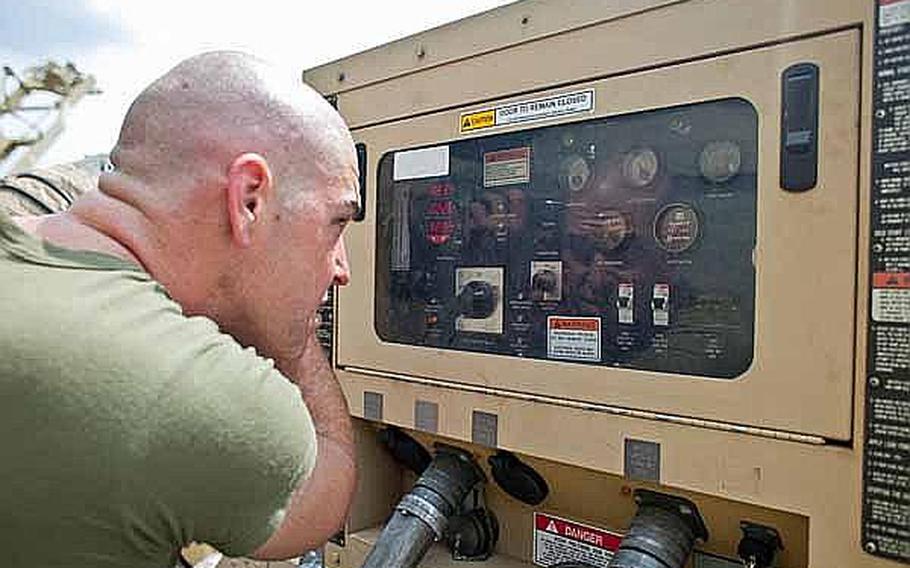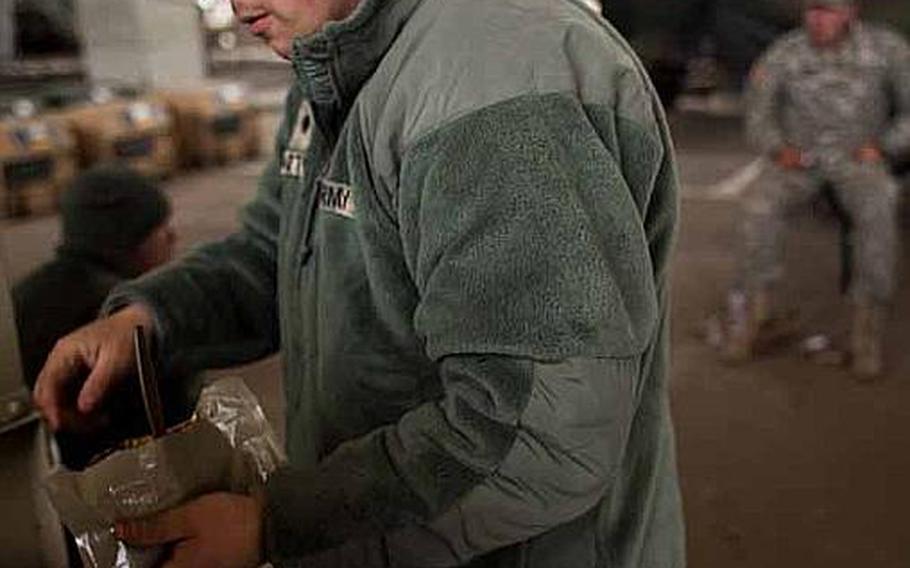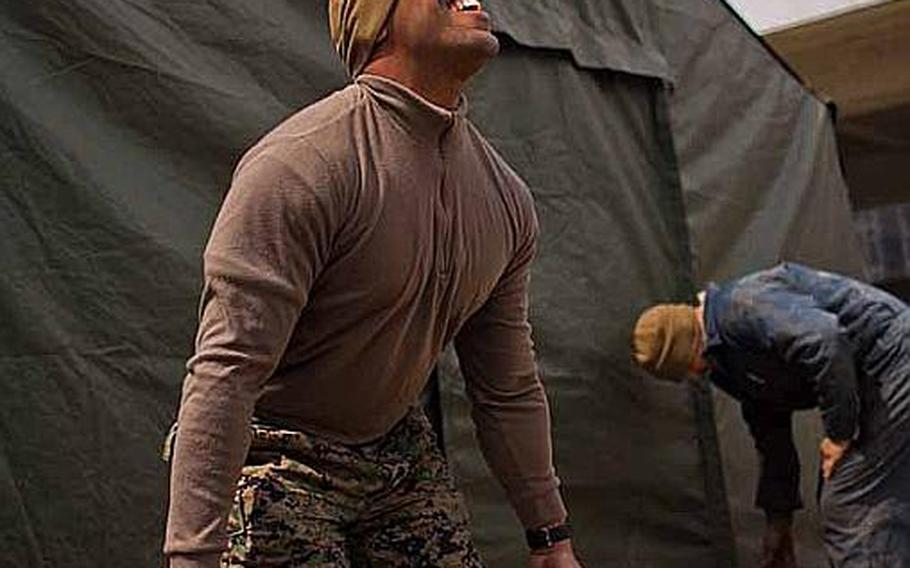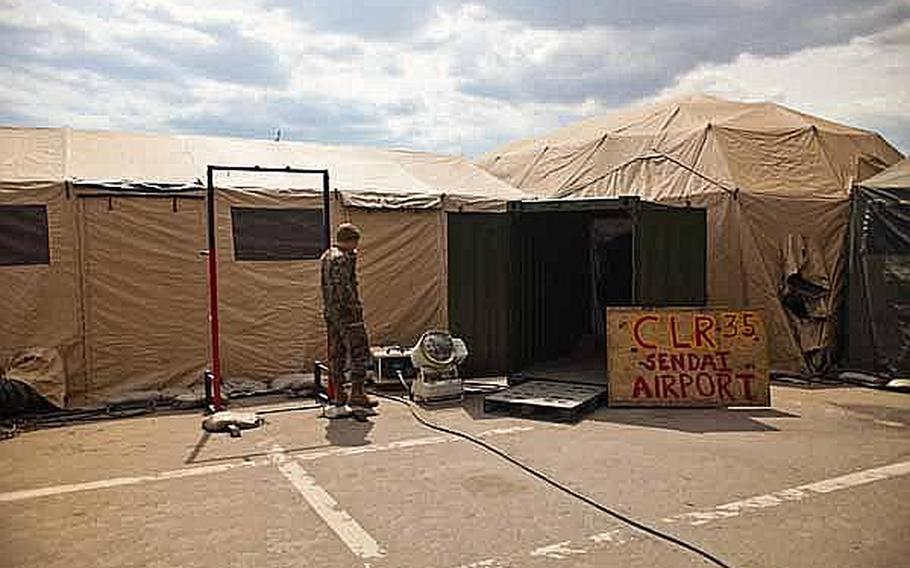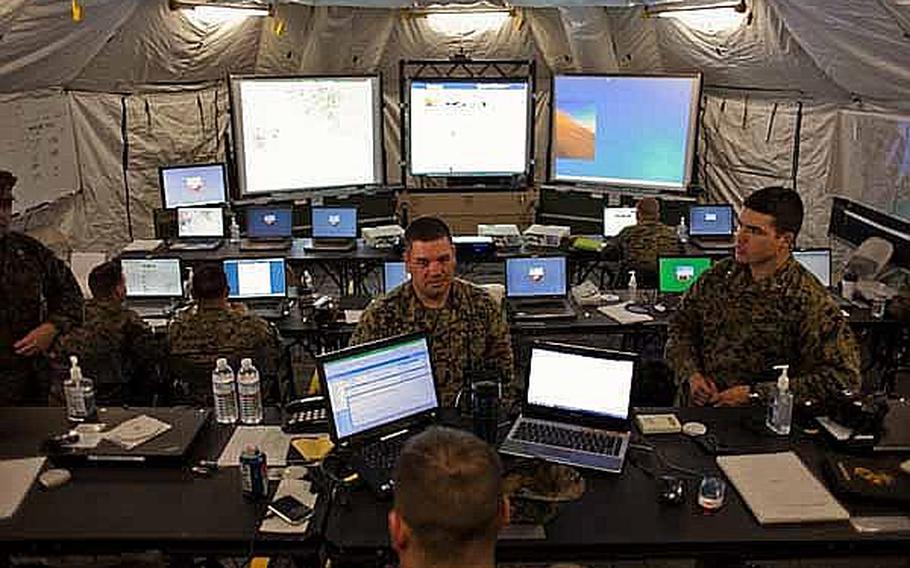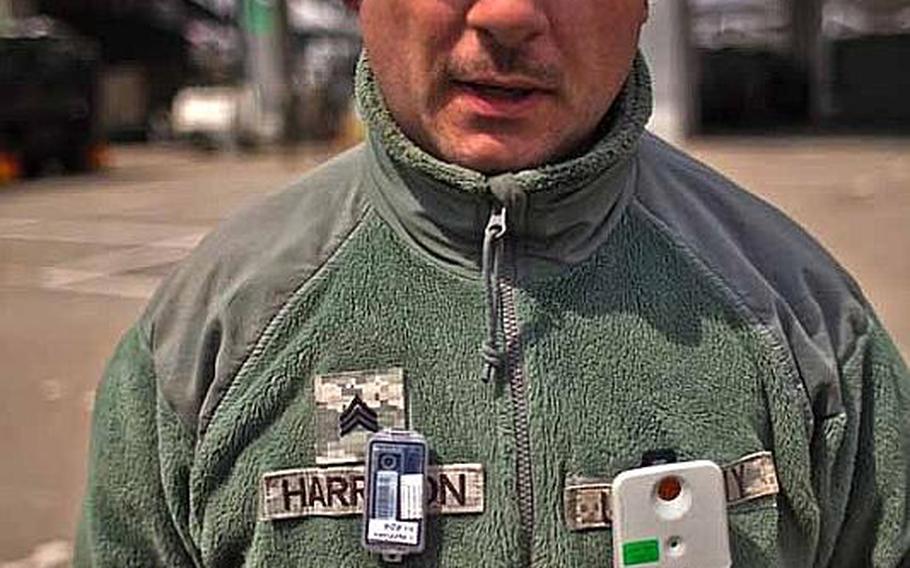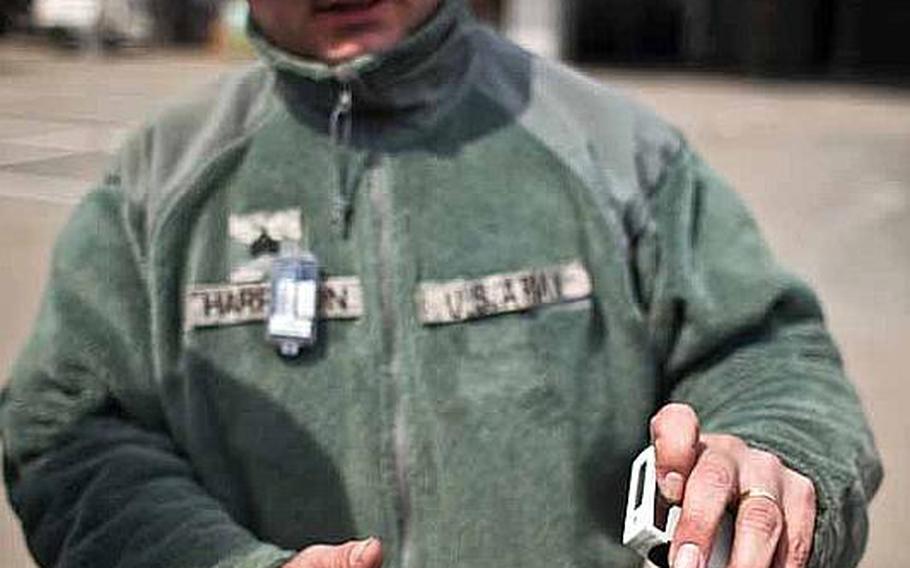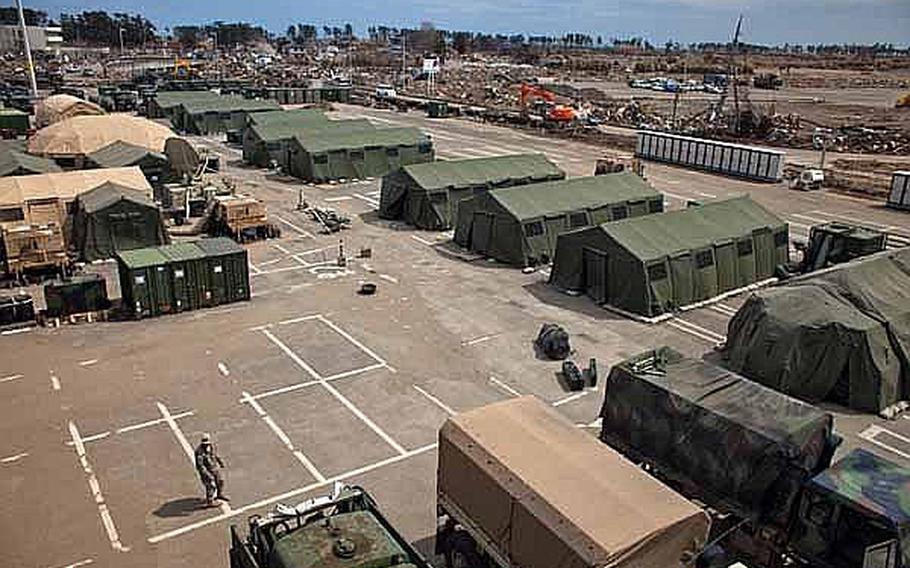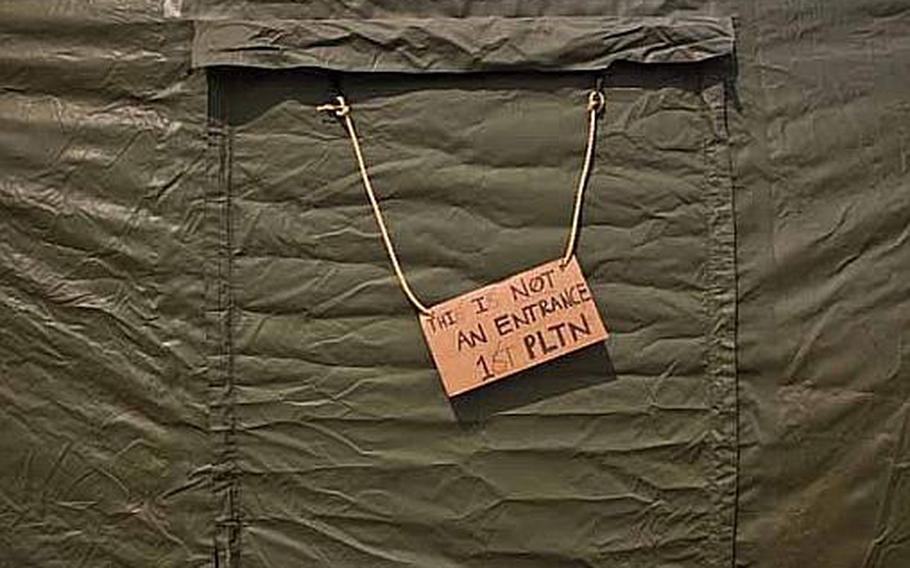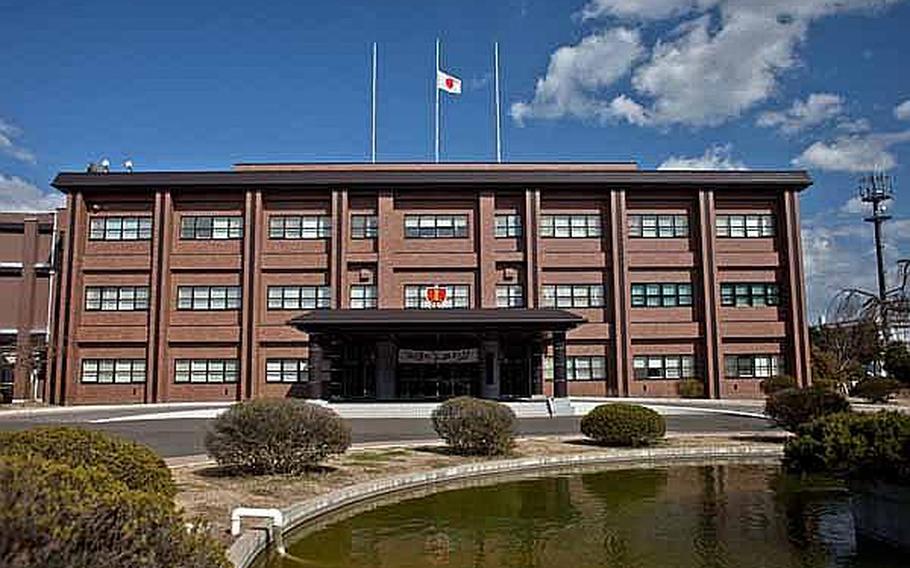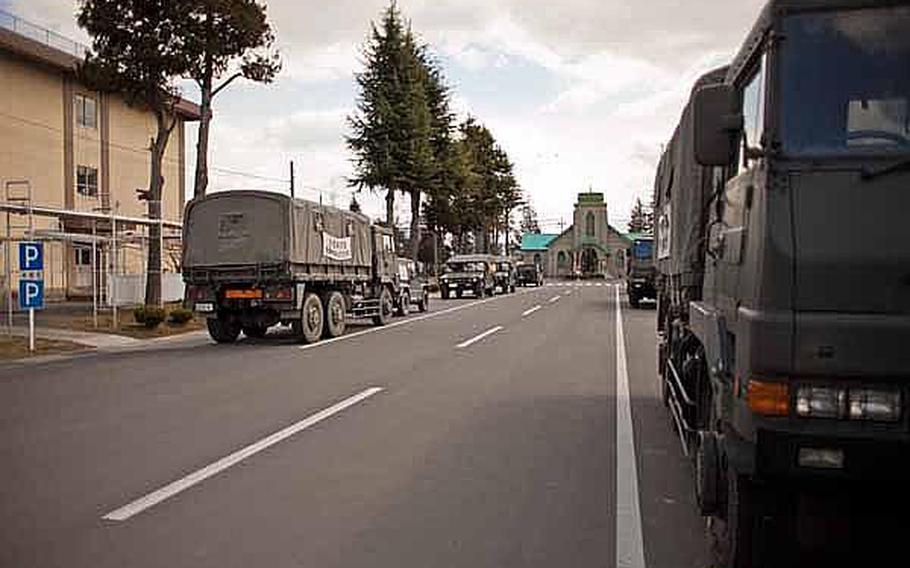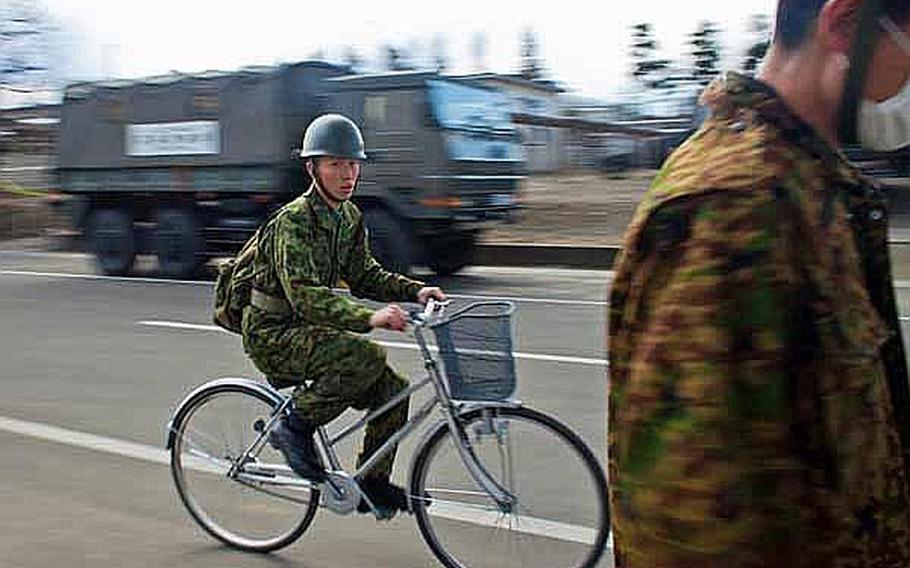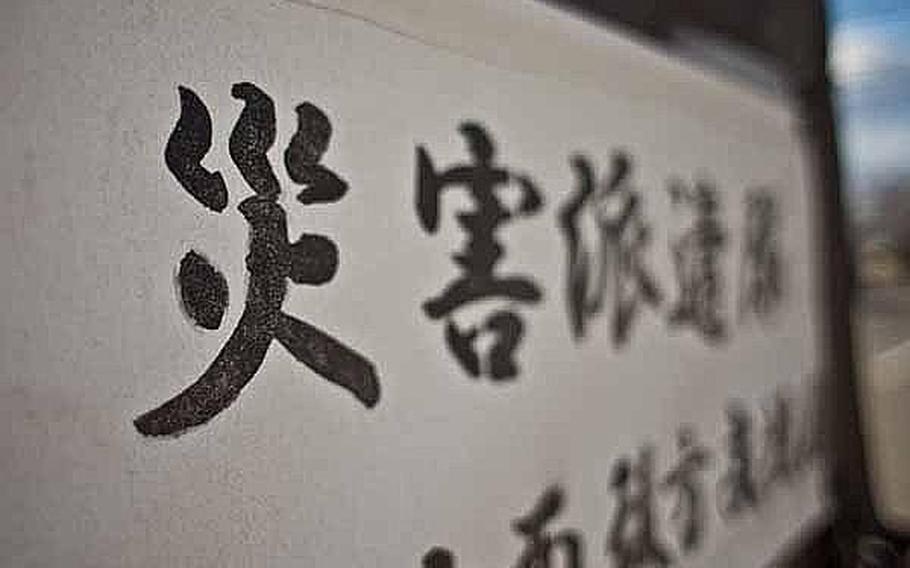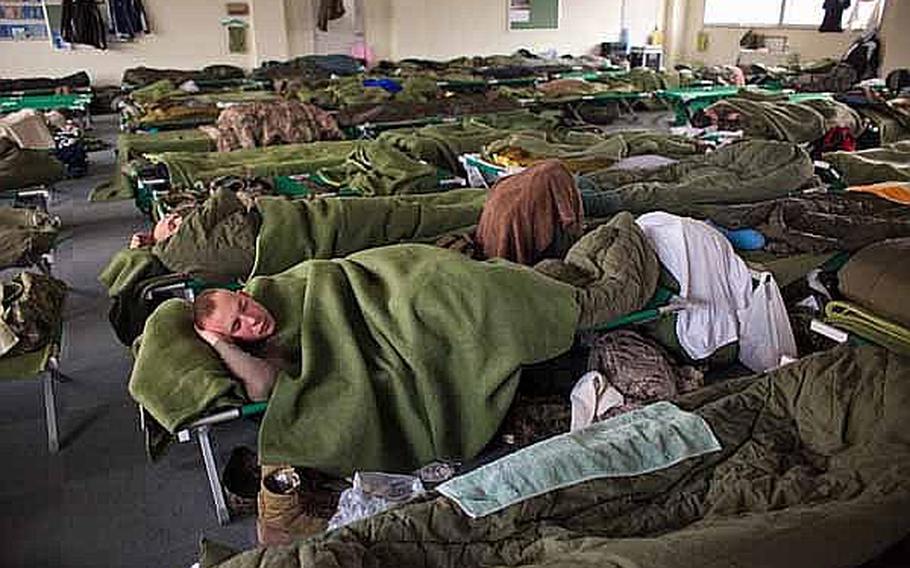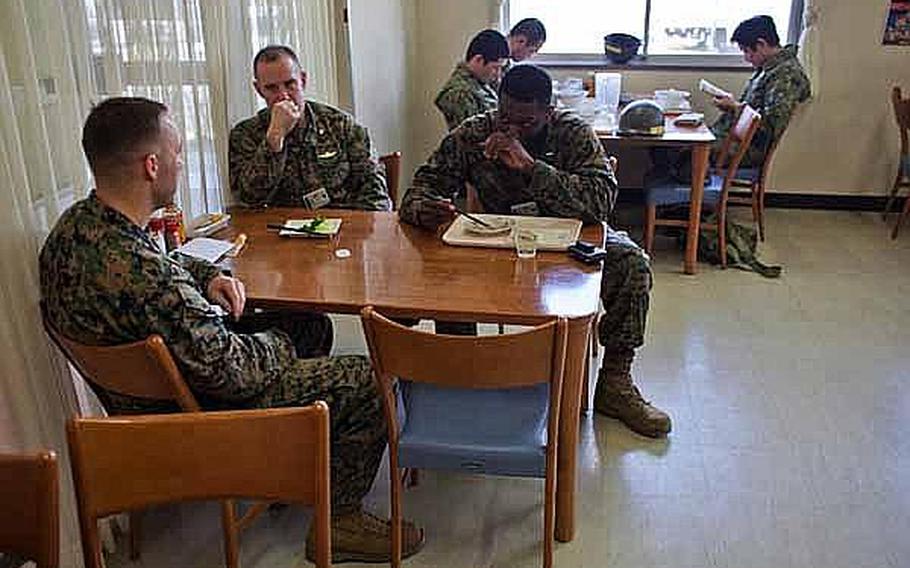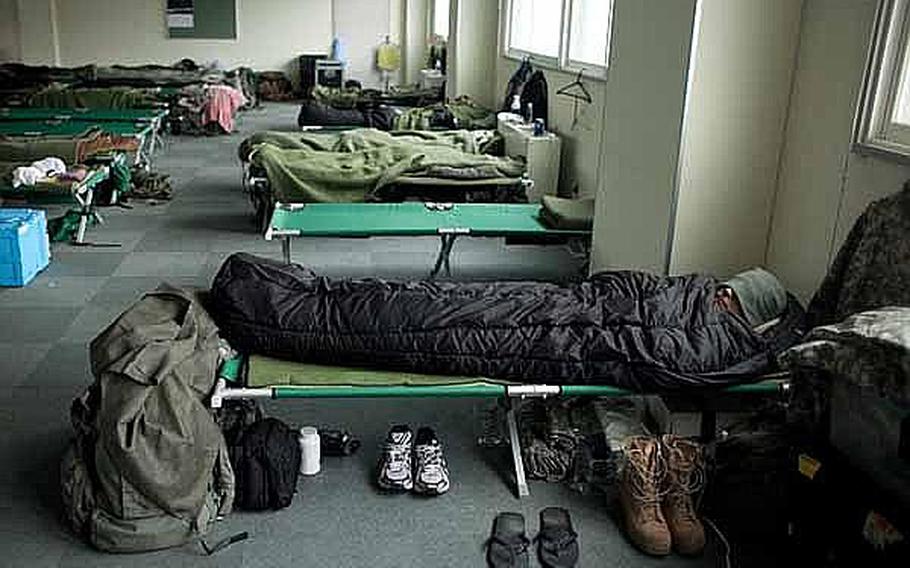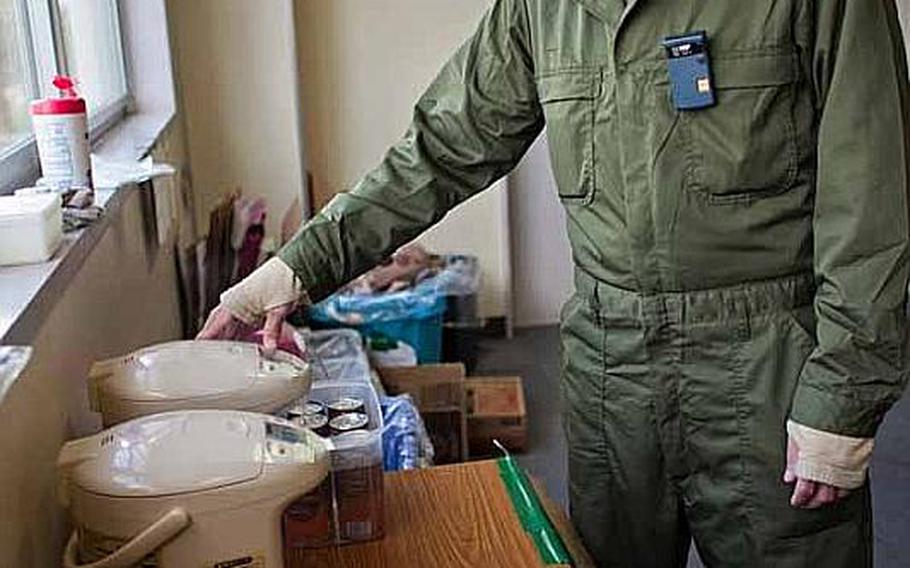 SENDAI, Japan — The orderly rows of tents, vehicles, port-a-johns, and pallets of equipment, food and water at Sendai Airport stand in stark contrast to the surrounding sea of tsunami debris that engulfed the airport and nearby land on March 11.
The 200 Marines and soldiers from Okinawa and camps Fuji and Zama, as well as a few airmen out of Hawaii, — the largest contingent of U.S. ground troops conducting disaster relief in northern Japan — have finished clearing nearby roads and runways, but acres of land around the airport remain a mess of fallen power lines, wrecked vehicles and aircraft buried by sand and dirt churned up in the disaster.
While the servicemembers are focused on the mission of delivering aid to the victims of the March 11 tsunami, they are also trying to make the best of the situation at their Spartan base.
One of the Marines working there Sunday, Master Sgt. James Miller, 38, of Temecula, Calif., said the camp has improved since an advance party arrived three weeks ago. The first Marines to hit the ground didn't have tents, so they slept on cots in a freezing cold terminal in between missions during which they surveyed areas where people were displaced by the disaster.
"As soon as we brought our tents in, we started setting up the camp in a car park in front of the terminal," said Miller, a member of the 3rd Logistics Group out of Okinawa.
The camp has grown to include about 20 heated tents and two motor pools for the heavy equipment, trucks and Humvees that the Marines and soldiers use on missions. The heart of the base is a command operations tent full of Marines working on laptops to plan missions.
"The bulk of forward deployed forces in Operation Tamodachi are here," Miller said. "Command and control for humanitarian assistance in this prefecture (Miyagi) is organized from here."
At the break of dawn, many of the troops set off on missions to deliver aid to far-flung communities.
As a precaution, U.S. military personnel working on the ground in the disaster zone all wear one or more "dosimeters" that record the amount of radiation they've been exposed to.
So far, no one has received a dangerous dose from the damaged Fukushima Dai-ichi Nuclear Power Plant, which is leaking radiation about 60 miles south of Sendai, according Marine chemical, biological, radiological and nuclear defense specialist Sgt. John Sulzynski, 29, of Binghamton, N.Y.
"I've got a wife and daughter at Camp Zama. I call and e-mail them all the time, but my wife is not worried about me," said Army Staff Sgt. Shaun Clark, 34, of Guam, who is deployed with the 35th Combat Service Support Battalion out of Camp Zama. "I explained that they wouldn't put us in a situation where we would get hurt."
Despite the ongoing nuclear crisis and news of leaking radiation, the troops are making the best of situation.
Staff Sgt. Alejandro Anglada, 24, of Puerto Rico, said the camp at the airport has fewer amenities than the forward operating base he lived at in Baghdad, Iraq, during a 15-month deployment from 2006 to 2008.
"In Iraq, we had a PX (Post Exchange) and all the amenities," he said. "Here we just have the tents."
However there are some similarities, Anglada said.
"I went on a mission yesterday and saw all the debris on the side of the road," he said. "For an instant, I thought I was back in Baghdad rolling around."
Whether on the road or at the airport, the troops subsist on Meals, Ready to Eat, supplemented with fresh fruit and vegetables and items from care packages such as chocolate bars, cookies and sodas sent by family members back on Okinawa.
And despite the lack of facilities at the airport, the troops at the airport have one thing they all look forward to.
"Every three days we go to Camp Sendai for a shower," Clark said.
The soldiers also like visiting Camp Sendai — a clean, modern Japan Self-Defense facility where white-washed barracks stand between tree-lined grassy avenues — because they can shop for items such as underwear, socks, gloves and flashlights at a Japanese store. Or they can dine at a small restaurant.
Another 40 U.S. personnel are based at Camp Sendai, sleeping in a large room alongside Japanese soldiers and working long hours in a command post to coordinate operations with the JSDF.
Whether working from the airport or from Camp Sendai, the U.S. military presence is reassuring to the locals, said Marine Cpl. Mack Blaise, 22, of Beaverton, Ore., a 3rd Logistics group translator out of Okinawa.
"The help from other countries is good for the people here, especially mentally-wise," he said. "It's helping keep them going because a lot of them have lost their families and knowing they have a world-wide family that is there to help makes them feel better."