Two US service members arrested on Okinawa in separate alcohol-related incidents
By
Aya Ichihashi Matthew M. Burke
February 12, 2020
---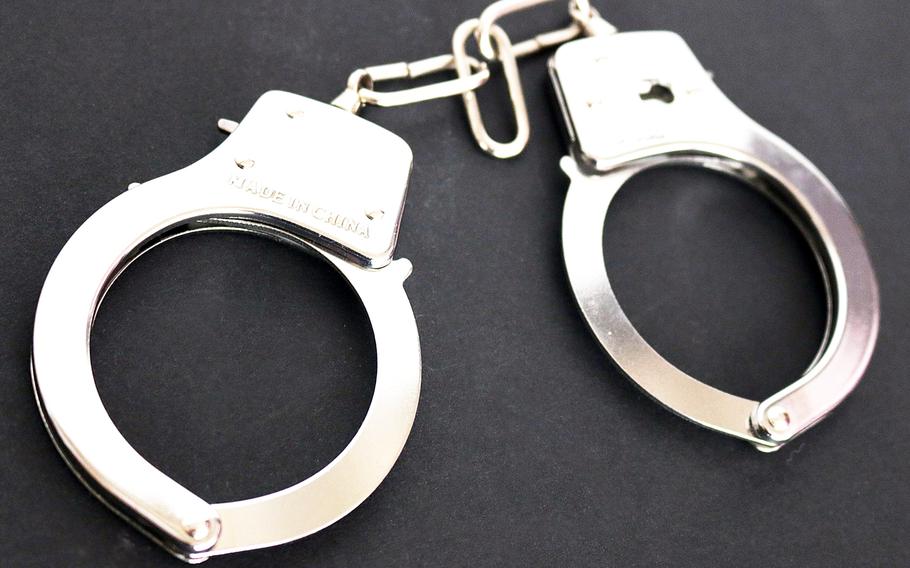 CAMP FOSTER, Okinawa — An Army sergeant first class and a Marine corporal were picked up by Japanese police over the weekend in separate alcohol-related offenses.
A resident of the Miyagi section of Chatan town summoned police at 3:38 a.m. Sunday after hearing a commotion and catching sight of Sgt. 1st Class Jonathon Levi Sweeney, 30, carrying away the resident's kayak, Okinawa Police deputy chief Hirotoshi Iha said Wednesday. The kayak was kept by the front door.
It was unclear Wednesday where Sweeney is stationed.
Police found him on the street with the kayak and arrested him, Iha said. He said Sweeney told the arresting officers that "it is OK to pick up things on the street in the U.S."
"The suspect said he does not remember stealing the kayak," Iha said.
Sweeney's blood alcohol content after his arrest measured 0.12%, four times Japan's legal limit for driving of 0.03%, Iha said.
Police on Monday referred a theft charge against Sweeney to the Naha District Public Prosecutors Office, Iha said. He was released that day.
In an unrelated incident, Marine Cpl. Wilfredo De Jesus Romero, 20, assigned to Camp Hansen, was arrested in Kin town at 1:50 a.m. Saturday after allegedly trespassing on the roof of an off-base home, police said Wednesday.
The owner of the two-story home heard noises coming from the roof, looked and found Romero, an Ishikawa Police deputy chief said. The homeowner called police. Some government officials in Japan customarily speak on condition of anonymity.
The police spokesman said Romero found his way to the roof via a flight of stairs outside the building.
Romero told police he wanted to "see the night view," the spokesman said. His blood alcohol content after his arrest measured 0.12%.
Police released Romero on Sunday and referred a trespassing charge against him to the Naha District Public Prosecutors Office the same day, the police spokesman said.
burke.matt@stripes.com Twitter: @MatthewMBurke1
ichihashi.aya@stripes.com Twitter: @AyaIchihashi
---
---
---
---