Two more Yokosuka-based sailors test positive for coronavirus; commander orders base to shelter in place
---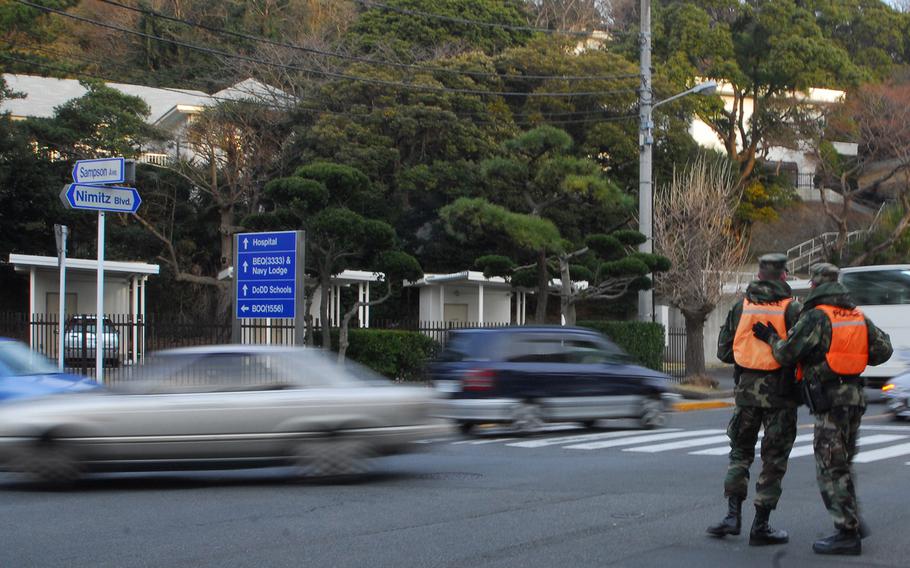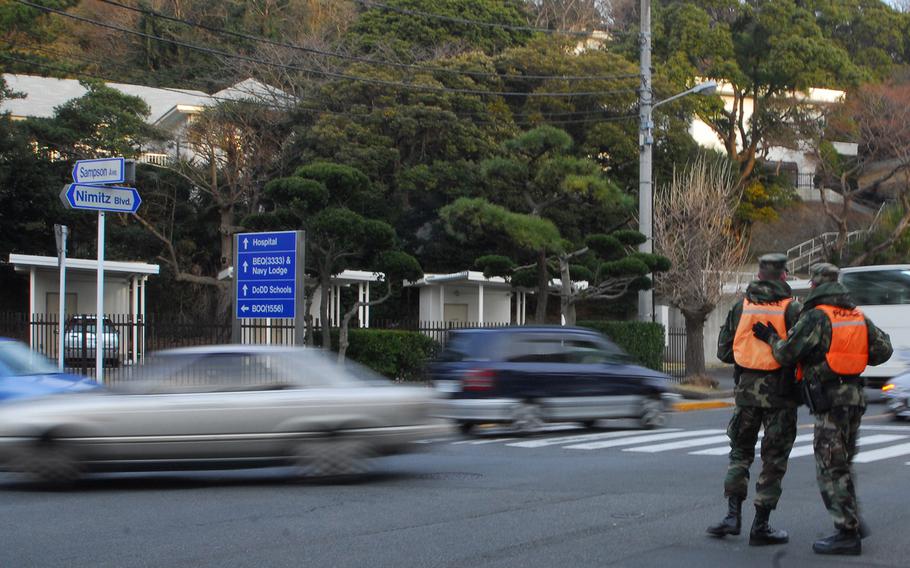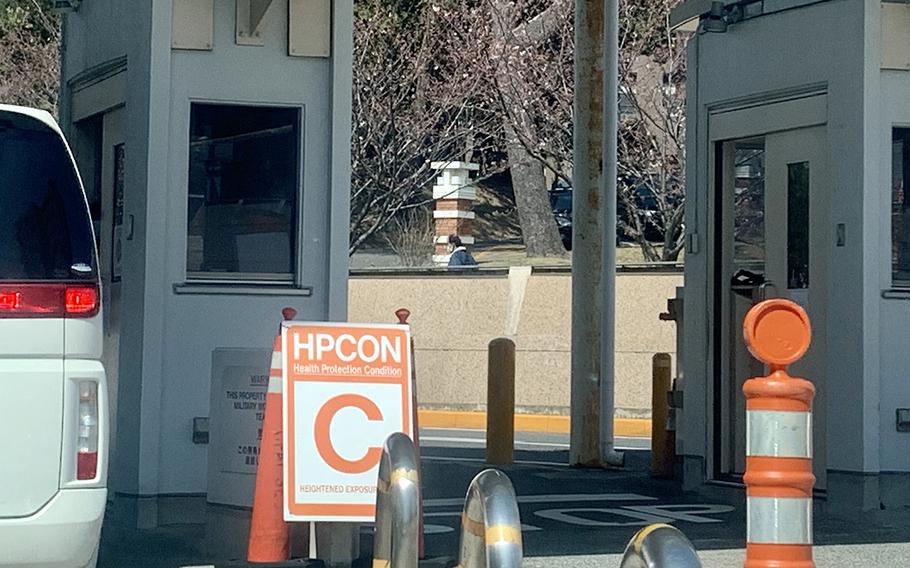 Stars and Stripes is making stories on the coronavirus pandemic available free of charge. See other free reports here. Sign up for our daily coronavirus newsletter here. Please support our journalism with a subscription.
YOKOSUKA NAVAL BASE, Japan – After two more sailors tested positive for coronavirus Friday at the home of the 7th Fleet, residents there were ordered to stay indoors for "at least the next 48 hours," base officials said in a statement that evening.
The two new coronavirus-positive sailors "have no known connection to the first positive result," which was reported Thursday afternoon, the statement said.
It's unclear where the new patients contracted the illness.
"With the unknown origins of these new cases, we need to take some immediate conservative actions to protect the health of our community until the nature of the public health threat can be characterized," Yokosuka commander Capt. Rich Jarrett said in the statement. "I am asking all everyone to do their part by limiting their activity to their quarters to maximum extent possible."
As part of the order, all non-essential base services will end and "only limited movement on and off the installation will be authorized under this guideline through the weekend," the statement said.
"Residents should remain in their homes to the maximum extent possible," Jarrett wrote in an email to base residents. "Transit of the base will be permitted for the purpose of getting food at take-out locations and some other essential tasks."
Only one of the base's three gates will remain open over the 48-hour period, but only "for mission-related tasks," according to the email.
The Navy Exchange will close, but the base commissary will remain open "for limited shopping," the message said.
"Public health professionals are performing contact tracing to identify people who may have been exposed to facilitate notification and screening," base officials said Friday's statement.
"More information will be shared as available and in line with patient privacy concerns."
The first sailor to test positive is believed to have contracted coronavirus during a trip to the United States but did not exhibit symptoms for about 10 days after returning to Japan on March 15, U.S. Forces Japan officials told Stars and Stripes on Thursday.
That sailor had been confined to his quarters under a 14-day restriction of movement order upon his return from the U.S., Jarrett said in a video posted to the base's official Facebook page Thursday.
"Under condition of (restriction of movement), the sailor was not free to interact with other individuals outside their assigned quarters," he said in the video. "The risk of transmission to individuals who did not come into direct contact with this sailor is very low."
The sailor was under isolation on base receiving medical care as of Thursday night, Jarrett said in the video.
"While we should all have elevated concerns for our health protection, this is not a time to panic," he said. "I ask you to please be mindful of one another, take care of yourselves and do your part to flatten the curve."
In a video posted to Facebook late Friday night, Jarrett said officials would work over the weekend to make decisions about what will happen after the 48-hour period.
"In consultation with Naval Hospital Yokosuka, we will be assessing the risks of further COVID-19 transmission," Jarrett said. "The information we collect in the next 48 hours will help determine the extent to which we increase or reduce restrictions in place."
---
---
---
---