Two B-1B Lancers train with 16 Japanese fighter jets over Sea of Japan
by
Seth Robson
May 28, 2020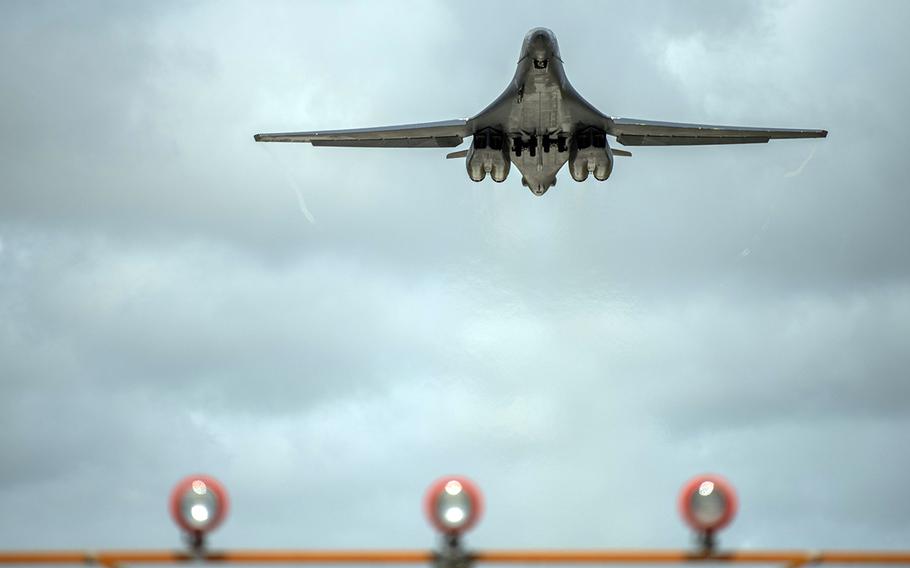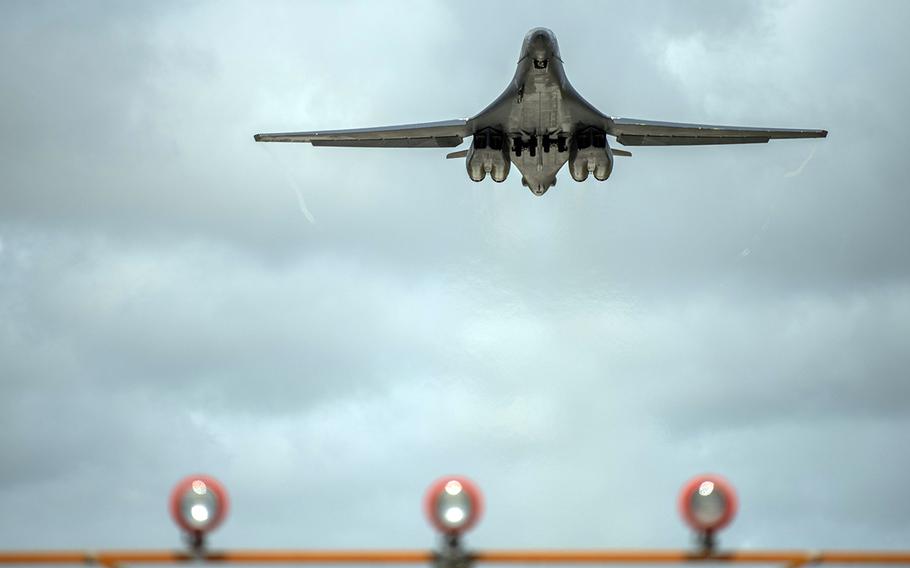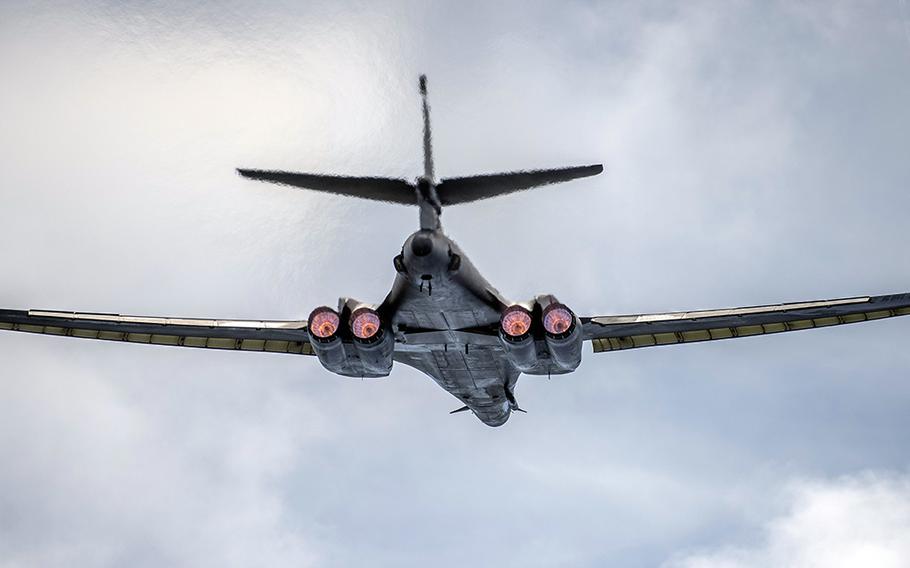 YOKOTA AIR BASE, Japan — A pair of U.S. B-1B Lancer bombers flew alongside 16 Japanese fighter jets during a mission Tuesday over the Sea of Japan, an Air Force statement said.
The bombers — deployed to Andersen Air Force Base on Guam from the 9th Expeditionary Bomb Squadron, 7th Bomb Wing, out of Dyess Air Force Base, Texas — trained with eight Japan Air Self-Defense Force F-15 Eagles and eight F-2 Viper Zeros before returning to Andersen, the statement said.
"The U.S. steadfast commitment remains unchanged and integration missions are a way for the U.S. to demonstrate that commitment," squadron commander Lt. Col. Ryan Stallsworth said in the statement.
Four B-1Bs from Dyess arrived in Guam on May 1 with approximately 200 airmen to assist Pacific Air Forces' training and deterrence missions, the statement said. The supersonic B-1s can carry air-to-surface and anti-ship missiles along with 2,000-pound bombs.
The missions with Japan make the air forces better at combining their firepower over vast distances, Stallsworth said.
The Air Force flights in the Western Pacific are part of a visible, stepped-up campaign to signal its reach and unpredictability, according to other recent statements.
Two B-1Bs also flew over the South China Sea on Tuesday. On April 29, two Lancers appeared over the sea during a 32-hour round trip from Ellsworth Air Force Base, S.D. That flight demonstrated the new "dynamic force employment model" aimed at making its global bomber presence less predictable, the Air Force said at the time.
On April 22, B-1B Lancers from Ellsworth flew alongside six Air Force F-16 Fighting Falcons from the 35th Fighter Wing, seven Japanese F-2s and eight Japanese F-15s over Draughon Range near Misawa Air Base in northeastern Japan, Tuesday's Air Force statement said.
On Feb. 3 two B-52 Stratofortress bombers from Minot Air Force Base, N.D., trained with Japanese forces near Misawa Air Base, Japan. That training involved 13 Japanese F-2s, four F-4 Phantoms and 28 F-15s along with six Air Force F-16 Fighting Falcons from Misawa's 35th Fighter Wing, according to the statement.
robson.seth@stripes.com Twitter: @SethRobson1