Travel restrictions ease for some US troops in Japan, but Tokyo remains off-limits
by
Seth Robson
June 29, 2020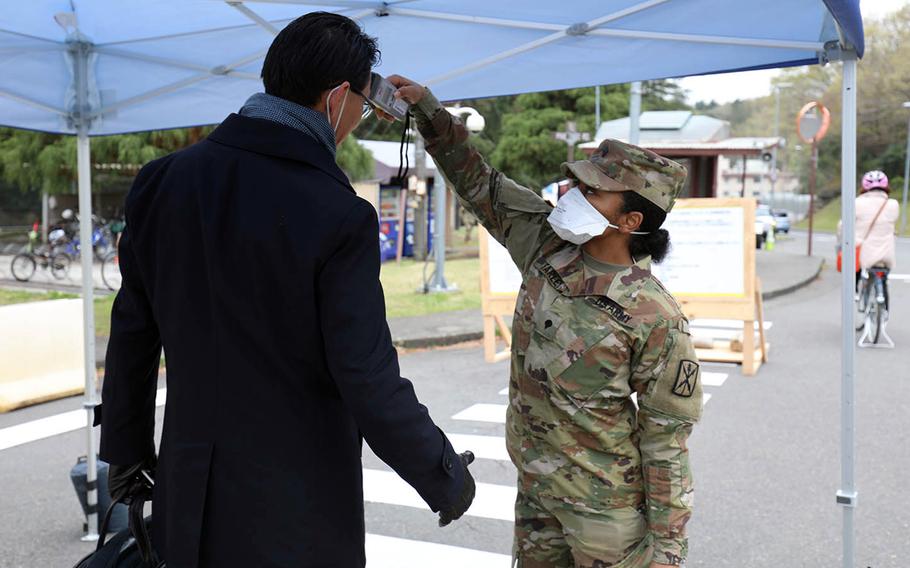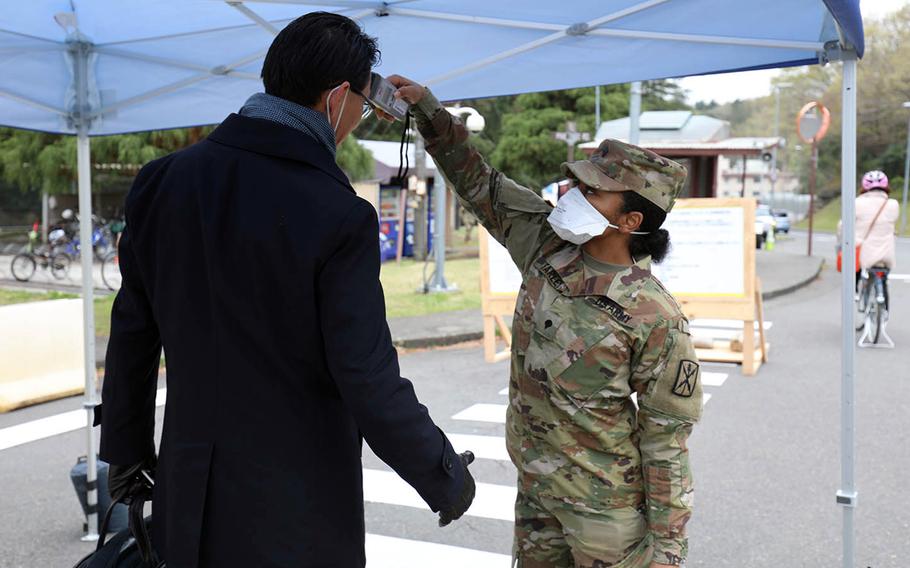 Stars and Stripes is making stories on the coronavirus pandemic available free of charge. See other free reports here. Sign up for our daily coronavirus newsletter here. Please support our journalism with a subscription.
TOKYO — Soldiers and some airmen have been granted more freedom in Japan, though Tokyo and the country's northernmost prefecture remain off-limits.
U.S. Army Garrison Japan, which oversees Camp Zama and other bases near Japan's capital in Kanagawa prefecture, in a Facebook post on Friday informed troops, civilian workers and their families that they're now free to go almost anywhere in the country.
U.S. Army Japan, headquartered at Camp Zama, gave the green light the same day the garrison to ease those travel restrictions, according to its Facebook page.
"Please note, however, that you cannot travel to the island of Hokkaido, areas of Tokyo … Yokohama or Kawasaki," both messages said.
Tokyo reported 60 new virus cases Sunday, the most since a national emergency was lifted May 25. Nationwide there were 99 new cases, including 17 on Hokkaido, a prefecture that makes up northernmost Japan.
Camp Zama confirmed its seventh coronavirus case on Thursday.
Personnel can pass through restricted areas without stopping on their way to an approved area, the Facebook message said.
Soldiers are still barred from using public transportation or visiting bars, clubs and karaoke establishments, it added.
"You can visit most other U.S. military installations, but the Akasaka Press Center (Hardy Barracks), New Sanno Hotel and Yokohama North Dock are not approved unless you have an approved exception-to-policy or if those locations are your place of duty," it added.
Misawa Air Base, home of the 35th Fighter Wing in northern Japan, lifted restrictions Friday imposed after two passengers and an undisclosed number of flight crew members tested positive for the coronavirus after arriving there June 15.
The base populace was monitored closely for a week and a half for signs and symptoms of the virus, including close contact tracing and testing, Misawa announced on its Facebook page.
"We have had no new cases of COVID-19 or any signs suggesting that we should expect an increase in cases as a result of the positive cases that visited a few base locations," the post said, using the name of the respiratory disease caused by the coronavirus.
Those assigned to Misawa can once again go off base for leisure shopping and use public transportation to get to work or school, according to information on the base Facebook page.
They are also allowed use off-base gyms and swimming pools if there aren't more than 50 people in them at a time or are half full and masks are worn, according to the post.
Dining in restaurants with fewer than 50 customers — or those that are half full — is allowed, but people should aim to finish their meals in less than an hour, the post said. They should practice social distancing and leave before 9 p.m.
"We are also allowing members to travel throughout Aomori Prefecture," Friday's post said. "Shopping, dining, and all of the above options can be visited, so long as you stay within the Prefecture boundaries."
Other places that are still off-limits include movie theaters, hot springs, massage parlors, hotels, bars, clubs, karaoke bars, tattoo parlors, bullet trains and mass gatherings of more than 50 people or spots that are at more than 50% capacity.
"As emergency or urgent leave and/or travel situations dictate exceptions to these restrictions, contact your leadership for further guidance," the base Facebook post said.
robson.seth@stripes.com Twitter: @SethRobson1