Tokyo's post-holiday coronavirus cases dip as nearby Navy base announces 12 new infections
by
Matthew M. Burke Caitlin Doornbos Aya Ichihashi
August 17, 2020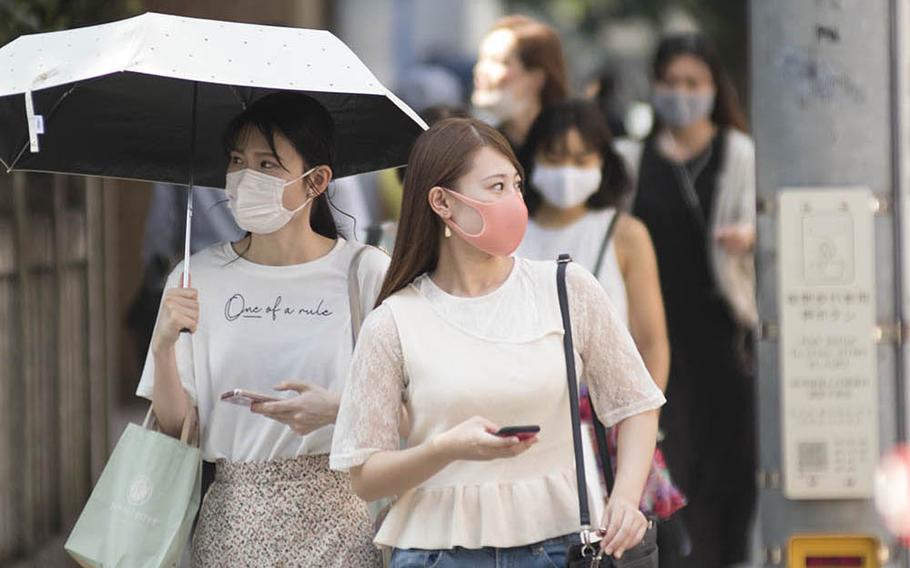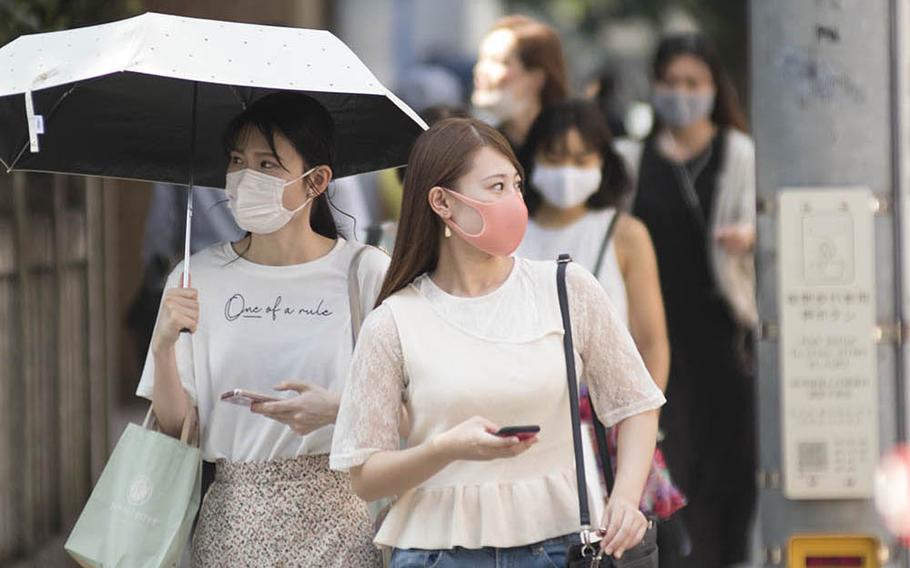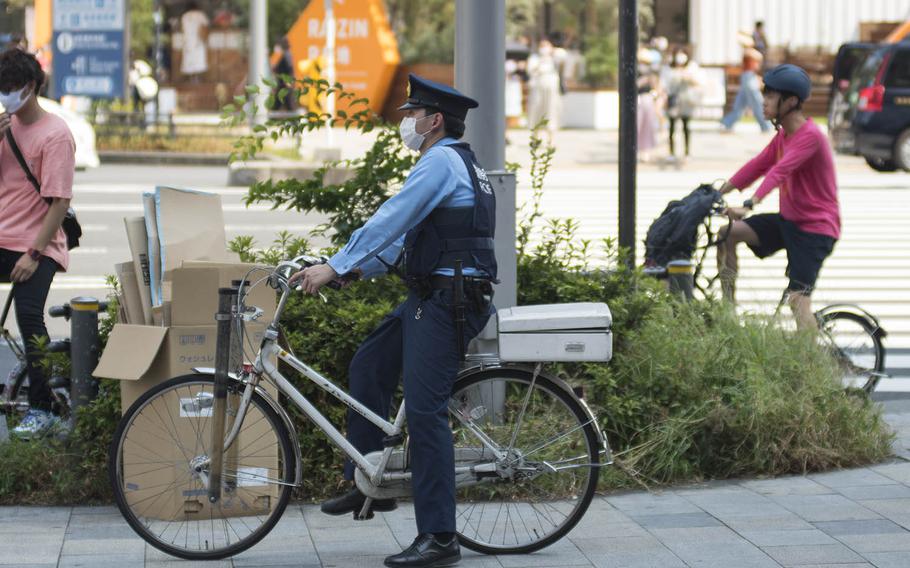 Stars and Stripes is making stories on the coronavirus pandemic available free of charge. See other free reports here. Sign up for our daily coronavirus newsletter here. Please support our journalism with a subscription.
YOKOSUKA NAVAL BASE, Japan —— New coronavirus cases in Japan's capital city fell to 161 on Monday, the first working day after a four-day holiday called Obon, while the premier U.S. naval base in Japan reported a dozen infections.
Tokyo reported 161 new cases, according to public broadcaster NHK. It's the third day below 200 cases since Aug. 11, said the report, which cited city officials.
The daily record so far is 472 on Aug. 1, according to the Tokyo Metropolitan Government.
Previously, the city reported dips in post-holiday case numbers, only to see them rise again later in the week as more tests were administered. The seven-day moving average of new cases in the city is trending downward, however, according to metro government data.
Yokosuka Naval Base, home of the U.S. 7th Fleet southwest of central Tokyo, on Monday announced 12 new infections, its largest increase since July 21, when it started reporting case numbers.
One of those patients, a new arrival to Japan, showed symptoms of COVID-19, the respiratory illness caused by the coronavirus, while in mandatory isolation, according to a post on the base Facebook page. The remaining 11 had close contact with someone previously infected and were also moved into quarantine.
The base has 35 active cases, according to the post.
On Aug. 10, Yokosuka increased its risk level for further spread of the virus to substantial – Health Protection Condition-Charlie, in military terms – following a burst of six new cases.
The neighboring city of Yokosuka reported 14 infections over the weekend, according to the city's website.
Yokota Air Base, headquarters of U.S. Forces Japan in western Tokyo, reported one new case Monday, an person who tested positive in quarantine Friday after traveling abroad.
On Okinawa, the Marine Corps on Monday reported no new cases after announcing four there on Saturday and Sunday.
More than 200 people infected in cluster outbreaks at two Okinawa Marine bases have been cleared of the virus, a spokesman Marine Corps Installations Pacific spokesman said via email Monday.
Those clusters emerged at Marine Corps Air Station Futenma and Camp Hansen following the July Fourth weekend. The outbreak infected 114 people at MCAS Futenma and 162 at Hansen.
"All cases from the Futenma cluster have been cleared," Maj. Ken Kunze wrote in the email. "The cases from the original Hansen cluster have also all recovered."
He said the Marines' most recent 10 cases were discovered by testing people before they exited the isolation period required of all new arrivals.
In early August, Kunze said that most cases associated with the clusters at MCAS Futenma and Hansen began with new arrivals to Okinawa, prior to the start of mandatory exit testing. After the outbreaks began, people in quarantine had to test positive before being released.
"Our enhanced protective measures will remain in place to help us hold the line on the community spread that is a risk to everyone, both on and off base," Kunze wrote Monday. "We don't anticipate easing restrictions until cases off base begin to trend downward."
Okinawa prefecture announced 38 new coronavirus cases Monday, according to the Ryuku Shimpo newspaper. The prefecture reported 48 on Saturday and 60 on Sunday for a total of 146, according to the prefecture's website. It also reported four deaths; a total of 14 have died on Okinawa of COVID-19.
As of noon Sunday, 21 people are in critical condition with the virus of 337 hospitalized, the prefecture reported.
The prefecture on Monday added two employees at U.S. military bases to its case tally, one each at Kadena Air Base and an Army refueling facility, for a total of 13 base employees with the virus.
The Japan Ministry of Defense Joint Staff on Monday announced on Twitter that self-defense forces will support Okinawa by providing medical teams, doctors and nurses, patient transportation and supplies, along with educating local assembly officials about the coronavirus prevention if Okinawa Gov. Denny Tamaki requests it.
doornbos.caitlin@stripes.com Twitter: @CaitlinDoornbos
burke.matthew@stripes.com Twitter: @MatthewMBurke1
ichihashi.aya@stripes.com Twitter: @AyaIchihashi