Tokyo, Okinawa remain near peak coronavirus numbers; Guam bases lower health-risk level
by
Joseph Ditzler
August 6, 2020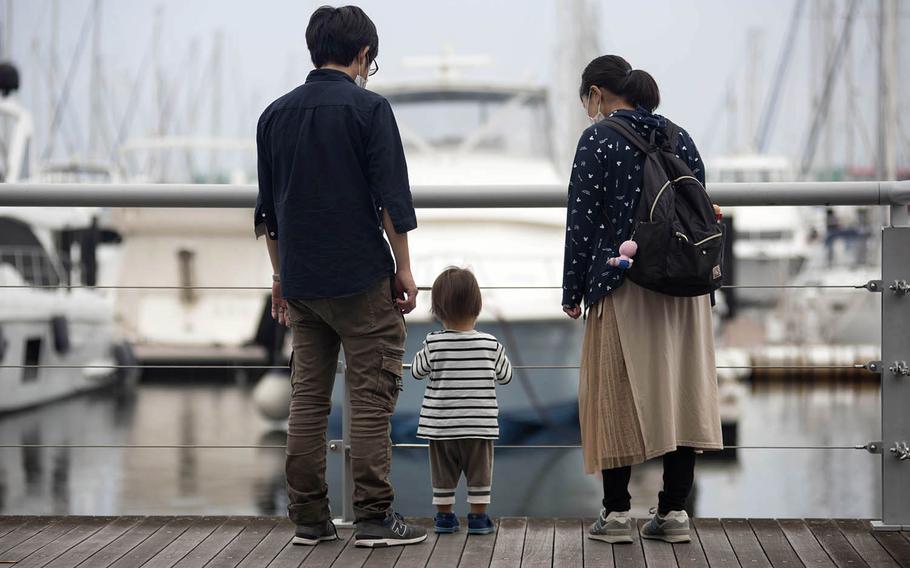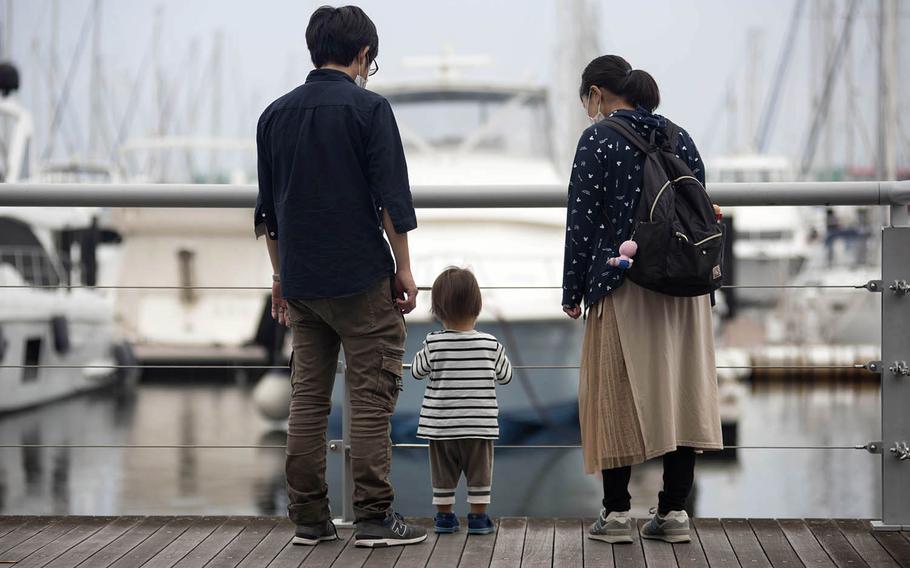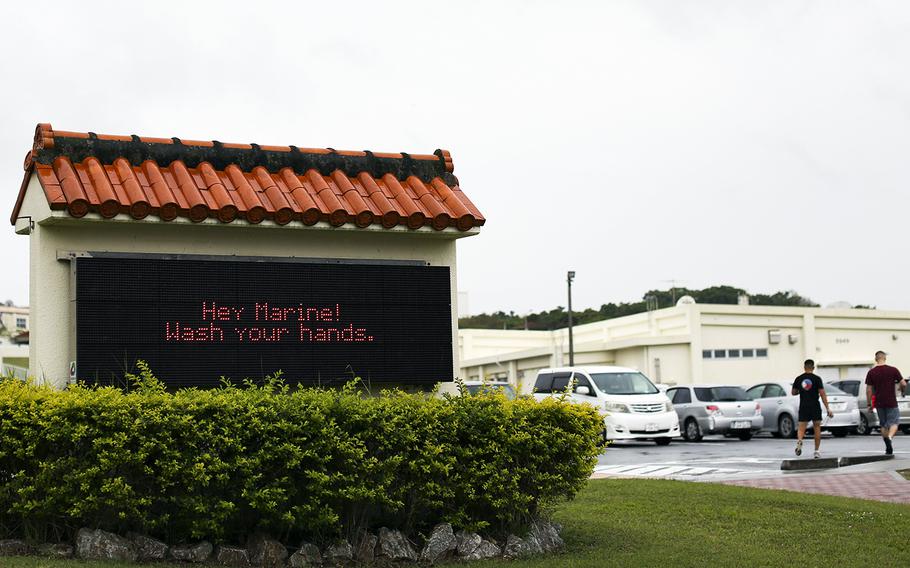 Stars and Stripes is making stories on the coronavirus pandemic available free of charge. See other free reports here. Sign up for our daily coronavirus newsletter here. Please support our journalism with a subscription.
TOKYO — Japan's capital on Thursday passed its 10th consecutive day logging more than 200 new coronavirus cases while Okinawa counted another 73, a continuing surge that began in late July.
The U.S. military in Japan the same day reported seven new cases: four at Yokosuka Naval Base south of Tokyo and three on Okinawa.
The Tokyo Metropolitan Government reported 360 new cases, according to public broadcaster NHK, citing preliminary government numbers. U.S. military personnel are prohibited from visiting central parts of the city due to the pandemic.
At Yokosuka, the new cases all appeared since Monday, according to a base Facebook post. One new case was identified through testing by Japanese airport authorities after the person arrived from outside the country, according to the post. It did not identify the person's country of origin.
The three other cases are recent arrivals who tested positive before being released from a 14-day quarantine. All four patients remain in isolation and are monitored by health professionals, the post states. The base now has 10 active cases.
Okinawa prefecture has counted 645 cases the past month, and 788 since the pandemic began. The prefecture's website on Wednesday reported 174 patients hospitalized, with three in critical condition.
The government is reporting a shortage of space to isolate anyone other than critical patients.
The number of infected people with no or mild symptoms waiting for a hospital bed or hotel room grew Thursday to 303, according to the prefecture.
The U.S. military on Thursday reported one new case at Naval Hospital Okinawa and two at Kadena Air Base, according to announcements on their official Facebook pages.
One of the Kadena cases was a person already quarantined after contact with another infected individual. The other case was someone who reported coronavirus symptoms. That person's contacts were traced and also placed in quarantine, according to the air base's Facebook post
The naval hospital's new case is connected to three others reported there Wednesday, according to a post by Marine Corps Installations Pacific. The hospital is at the Marine Corps' Camp Foster.
Neither the Marines, the Navy nor the Air Force specified whether the new cases are service members, civilian employees, contractors or family members.
The total cases among U.S. military on Okinawa is 298 since the pandemic began. Of those, 268 are linked to a pair of cluster outbreaks at Marine Corps Air Station Futenma and the Marines' Camp Hansen that began after the July Fourth weekend.
Elsewhere in the region, Naval Base Guam and Andersen Air Force Base lowered their health protection conditions to reflect a moderate risk of coronavirus infection, in military terms Health Protection Condition-Bravo.
All safety measures are still in place at the naval base, including social distancing and masks, according to an order signed Wednesday by base commander Capt. Jeffrey Grimes.
The lower risk level indicates the rate of new coronavirus cases per day has been falling for two weeks and that base hospitals have room to maneuver in case of another outbreak, according to Grimes' order and a post on the Andersen base Facebook page.
The military on Guam has reported at least 49 cases of coronavirus among service members, according to a statement Wednesday from the Guam governor's office.
That number does not include the 1,150 sickened crewmembers of the aircraft carrier USS Theodore Roosevelt, which was docked there for two months during an outbreak that started in March.
The Guam Department of Health and Social Services on Thursday reported a pandemic total of 389 confirmed cases, with five deaths.
Grimes' order stated that "phased restoration" of base services and facilities would take place as conditions permit and would be announced on the base Facebook page.
Facilities and services on Andersen may also begin returning to normal, although many by-now familiar public health restrictions remain in place, according to the air base's Facebook page.
Stars and Stripes reporters Matthew M. Burke, Aya Ichihashi and Seth Robson contributed to this report.
ditzler.joseph@stripes.com Twitter: @JosephDitzler