Tokyo breaks daily coronavirus record with 463 new cases
by
Matthew M. Burke Hana Kusumoto Aya Ichihashi
July 31, 2020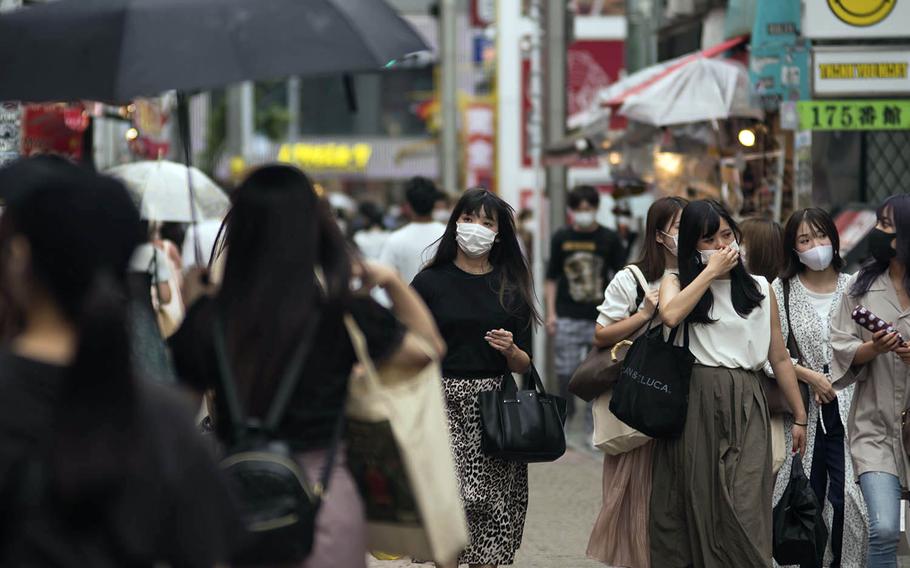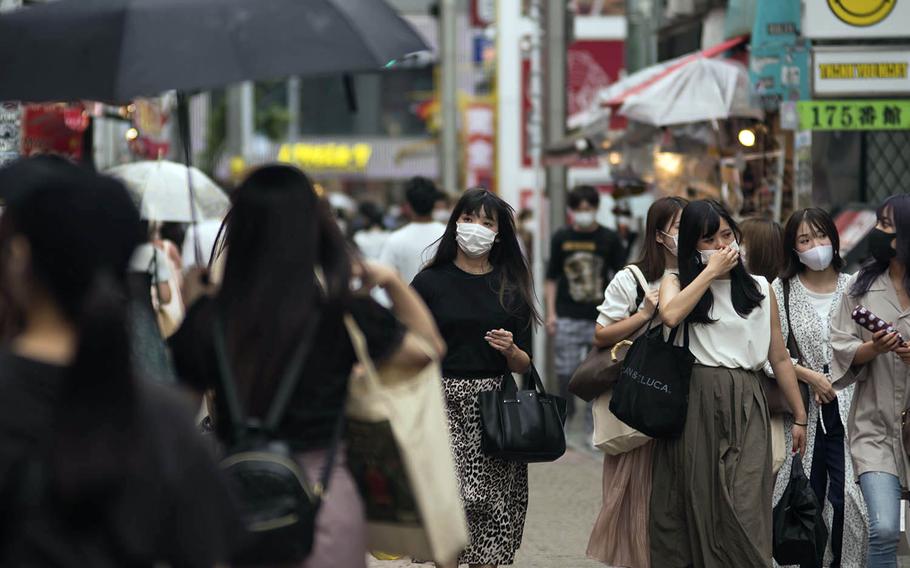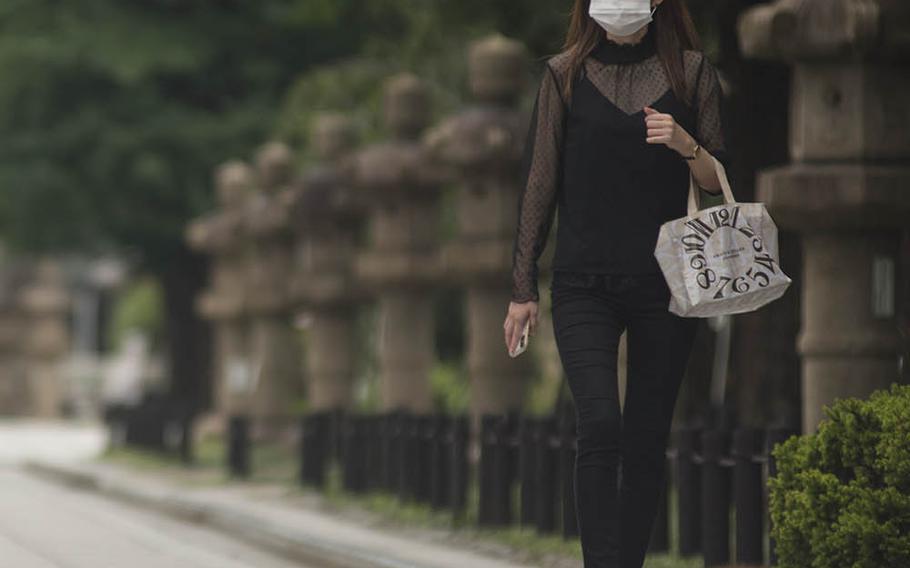 Stars and Stripes is making stories on the coronavirus pandemic available free of charge. See other free reports here. Sign up for our daily coronavirus newsletter here. Please support our journalism with a subscription.
TOKYO – Tokyo counted a record one-day high of 463 coronavirus cases on Friday, Gov. Yuriko Koike announced during a televised news conference.
That's nearly 100 more than the 367 infections reported Thursday – the previous daily record.
Across Japan, a surge in new cases swept from Tokyo west through Aichi prefecture to Osaka, Japan's third largest city, to Fukuoka prefecture on the island of Kyushu. To the south, Okinawa also reported a record one-day total for a fifth day in a row.
U.S. military bases in Japan, by contrast, were quiet Friday. The Air Force reported five new cases at two of its bases: three on Okinawa and two in western Tokyo.
Cases in Tokyo have been on the rise since a nationwide state of emergency was lifted at the end of May. Koike said the recent spike is the result of increased testing this week. She said fewer people were tested over the four-day holiday weekend that started July 23.
The situation requires immediate measures, Koike said, adding that infections are also increasing in the less-populated Tama area of western Tokyo.
Tama includes Yokota Air Base, headquarters of U.S. Forces Japan, the 5th Air Force and 374th Airlift Wing. The base on Thursday reported two more coronavirus cases. A news release provided no further details on those individuals but said they tested positive the day before.
"The patients are currently in isolation under medical supervision by U.S. medical military providers," it said.
On Okinawa, the prefectural government reported 71 new cases on Friday, Japanese broadcaster NHK reported, citing prefectural officials. Okinawa, population 1.4 million, is also home to about 80,000 U.S. service members, Defense Department civilians, contractors and family members.
Medical resources on the island are stretched thin, Okinawa Gov. Denny Tamaki told reporters Thursday. About 72% of hospital beds allocated for non-life-threatening cases are full; however, intensive care units are mostly empty.
"Seventy percent of the cases are people in their 30s or younger and 90% are from south to central areas of Okinawa," he said.
Also Friday, Kadena Air Base on Okinawa announced three new infections. One person tested positive at the end of a two-week period of restriction required of new arrivals and had no outside contacts, according to a post on the base Facebook page.
Air Force Brig. Gen. Joel Carey, commander of Kadena's 18th Wing, ordered further restrictions to base access and reaffirmed restrictions for on- and off-base activities, a subsequent Facebook post said. Kadena is now off limits to non-mission-essential visitors and Japanese employees. Health screenings for anyone entering the base will begin Monday.
Marine Corps bases on Okinawa on Friday reported no new cases for a third day this week, further sign that an outbreak among the Marines that started July 7 is slackening. The outbreak, in clusters at two Marine bases, accounted for more than 200 infections.
Back in Tokyo, Koike urged restaurants serving alcohol and bars and karaoke shops to limit their business hours to between 5 a.m. and 10 p.m. beginning Monday until Aug. 31 and offered to pay 200,000 yen – about $1,900 – to those that cooperated.
She also urged residents to patronize restaurants and bars that display a sign showing they are following guidelines set by the Tokyo Metropolitan Government.
However, Koike said, Tokyo may consider issuing its own state of emergency if the situation worsens.
burke.matt@stripes.com Twitter: @MatthewMBurke1
ichihashi.aya@stripes.com Twitter: @AyaIchihashi
kusumoto.hana@stripes.com Twitter: @HanaKusumoto