Tokyo-based wing commander tapped to become Air Force Academy's vice superintendent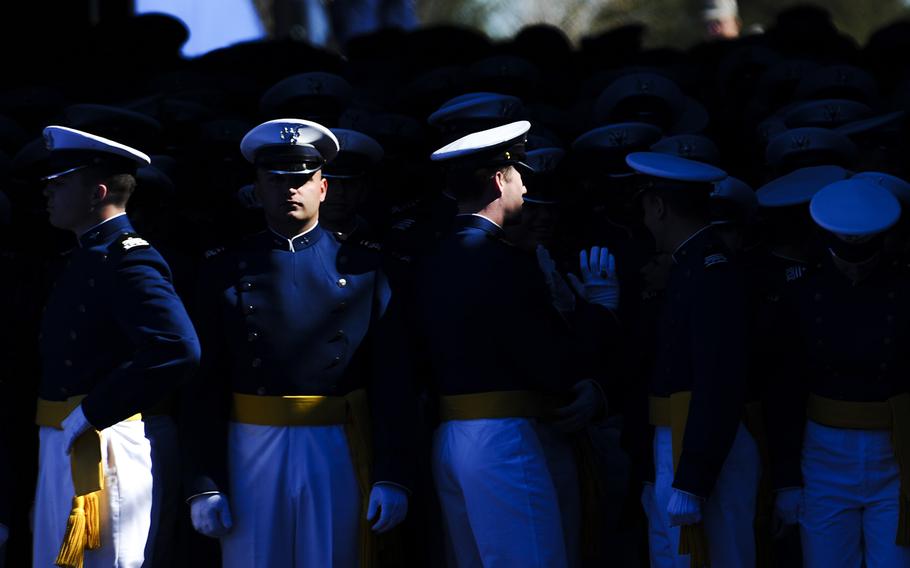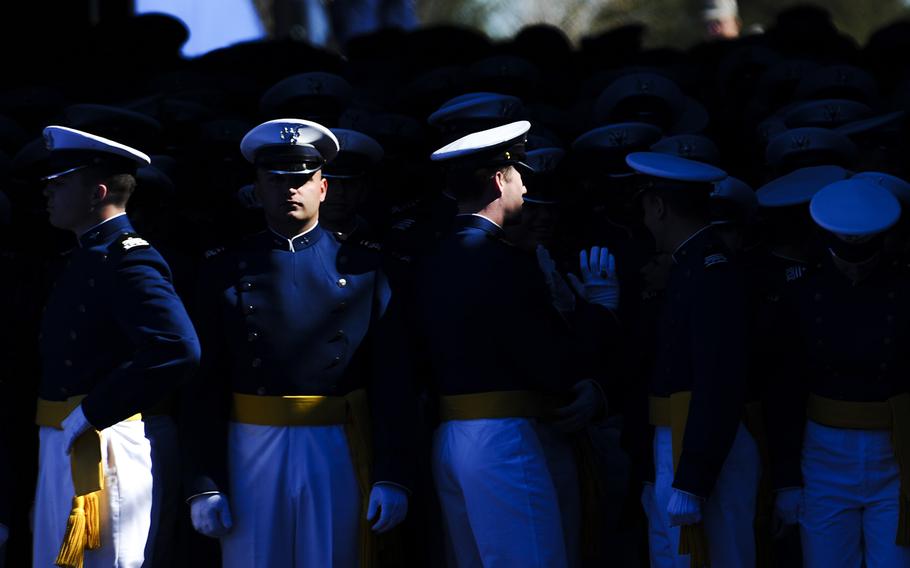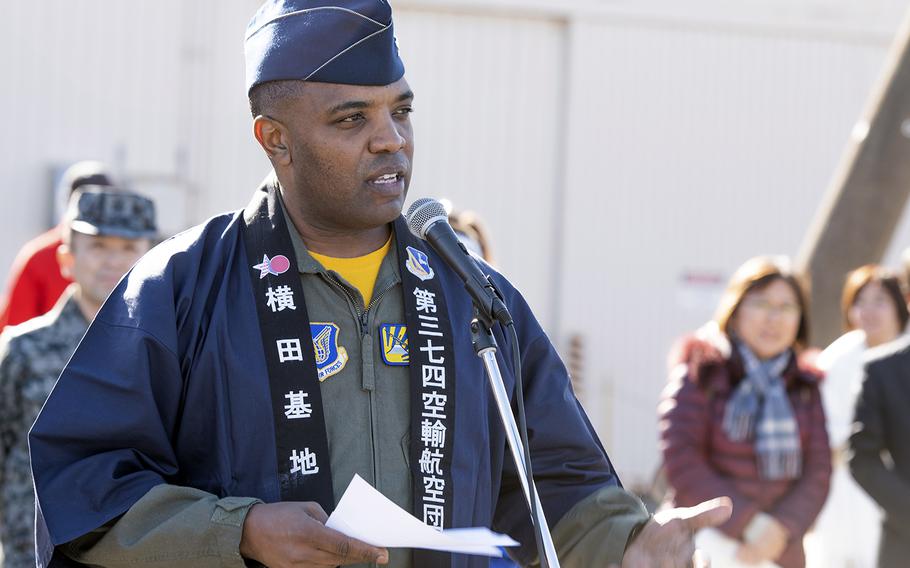 YOKOTA AIR BASE, Japan — The leader of the largest Air Force transport hub in the Far East is slated to return to the Air Force Academy this summer.
Col. Otis Jones, commander of the 374th Airlift Wing at Yokota Air Base, Japan, will replace Col. Houston Cantwell as vice superintendent of the institution near Colorado Springs, Colo., an Air Force statement said Thursday.
Cantwell, whom the Senate confirmed earlier this year to pin on his first star, is expected to leave the academy July 3 to command NATO Alliance Ground Surveillance Force at Naval Air Station Sigonella, Italy, the statement said.
Jones, in his new role, will support the academy's superintendent, a three-star general, in directing "military training, academics, and character development programs leading to a bachelor's degree and commissioning as a second lieutenant" in the Air Force or Space Force, the statement added.
Jones is no stranger to the academy. He graduated in 1995 as the second-highest basketball scorer in school history, with 2,003 career points, and was a finalist for that year's Naismith College Player of the Year award.
The Selma, Ala., native has more than 3,000 flying hours in T-37, T-44, C-130, and C-17 aircraft, according to his official biography. Before coming to Japan in July 2018, he led the 19th Operations Group at Little Rock Air Force Base, Ark.
Jones will be joining the Air Force Academy about three months after two senior cadets were found dead in their dorm rooms of suspected suicides. The deaths, which happened within 48 hours of each other, prompted visits by top Air Force leaders and forced the academy to rethink stringent measures taken to prevent an outbreak of the coronavirus among its roughly 1,000 seniors.
Among the changes that academy officials acknowledged was the decision to allow cadets to have a roommate, if they wanted. The seniors, who graduated in April, had been largely isolated to single-person rooms while taking online classes after the academy's roughly 3,000 underclassmen were sent home because of the pandemic.
---
---
---