TIMEDOUT: North Korea tells UN agencies rocket launch is looming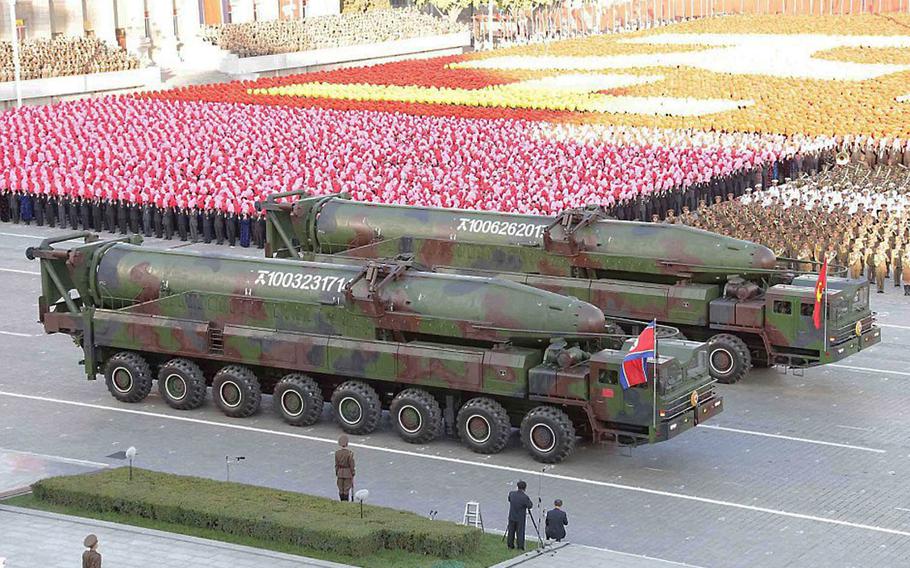 North Korea has informed two United Nations agencies about plans to fire a long-range rocket sometime this month that it says is intended to place a satellite into orbit.
The International Maritime Organization, a U.N. agency in charge of vessel-navigation safety, said Tuesday it had received notification from the North about a multistage rocket to be launched between 7 a.m. and noon Pyongyang time on a yet-to-be-determined date between Feb. 8-25.
The notice described the payload as an Earth observation satellite called Kwangmyongson, which translates to Lodestar, IMO spokeswoman Natasha Brown told the New York Times. She said the agency would announce further details, including the rocket's planned trajectory, after U.N. member nations have been informed.
The International Telecommunication Union, a Geneva-based U.N. agency, also said Tuesday the North had informed it of plans to launch a satellite that could function for up to four years in a non-geostationary orbit, according to Reuters. The ITU said the information provided was incomplete and that it is seeking more details, such as the satellite's planned orbit and radio frequency.
---
---
---