Three US soldiers from MP battalion punished for sneaking off base against coronavirus restrictions in South Korea
by
Kim Gamel
April 22, 2020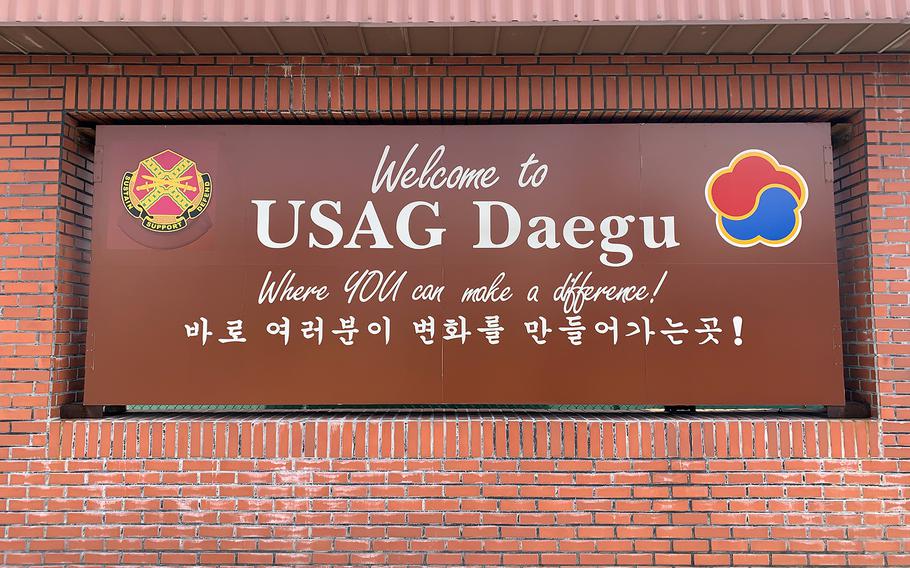 Stars and Stripes is making stories on the coronavirus pandemic available free of charge. See other free reports here. Sign up for our daily coronavirus newsletter here. Please support our journalism with a subscription.
SEOUL, South Korea — Three U.S. soldiers with a military police battalion were punished for sneaking off base and returning through a hole in the fence in violation of restrictions aimed at preventing the spread of the coronavirus, the military said Wednesday.
The soldiers were all assigned to the 94th Military Police Battalion, 19th Expeditionary Sustainment Command, at Camp Walker in the southeastern city of Daegu, according to the Eighth Army.
Two privates, caught visiting an off-post bar, were reduced in rank and must forfeit $866 in pay for two months, said command notices posted on social media. They also received 45 days restriction and extra duty.
They also were accused of "entering post through a hole in the installation's fence," violating a ban on nonessential travel, making false official statements and dereliction of duty for not reporting the hole.
A private first class received the same punishments, but the military said only that he exited Camp Walker for an unauthorized purpose, without specifying what that was.
The soldier also was accused of returning to post through the hole and "soliciting others to disobey orders," it added.
The military has published the punishments as a warning to others not to violate restrictions on off-base travel and social activities in a bid to keep the virus outside the gates.
An American contractor based on Camp Humphreys and another civilian working for U.S. Forces Korea at Camp Casey also have been slapped with a two-year ban from bases in South Korea after they went to neighborhood bars in separate incidents.
USFK commander Gen. Robert Abrams has extended through May 23 a public health emergency, which gives him authority to punish civilians as well as service members.
gamel.kim@stripes.com Twitter: @kimgamel