Theater-based sex-assault prevention training having an impact, Navy says
---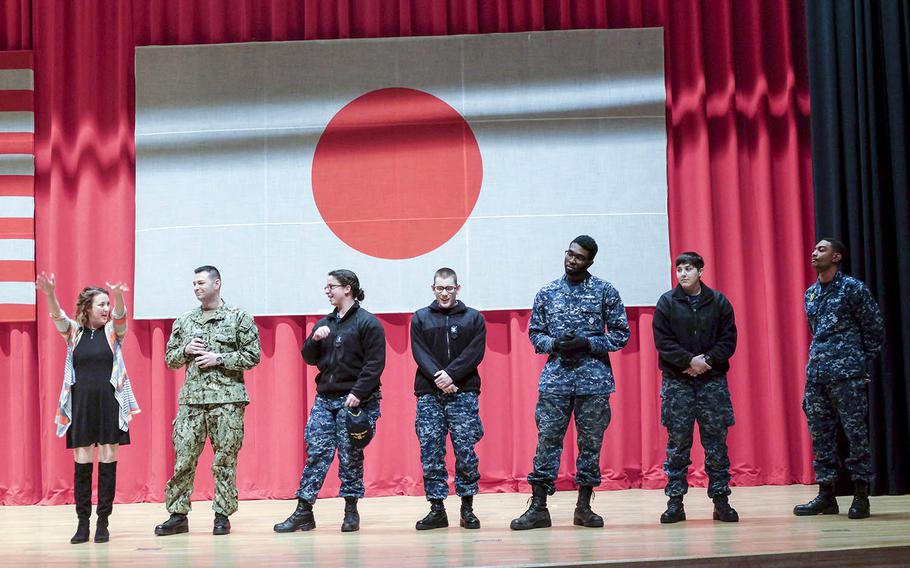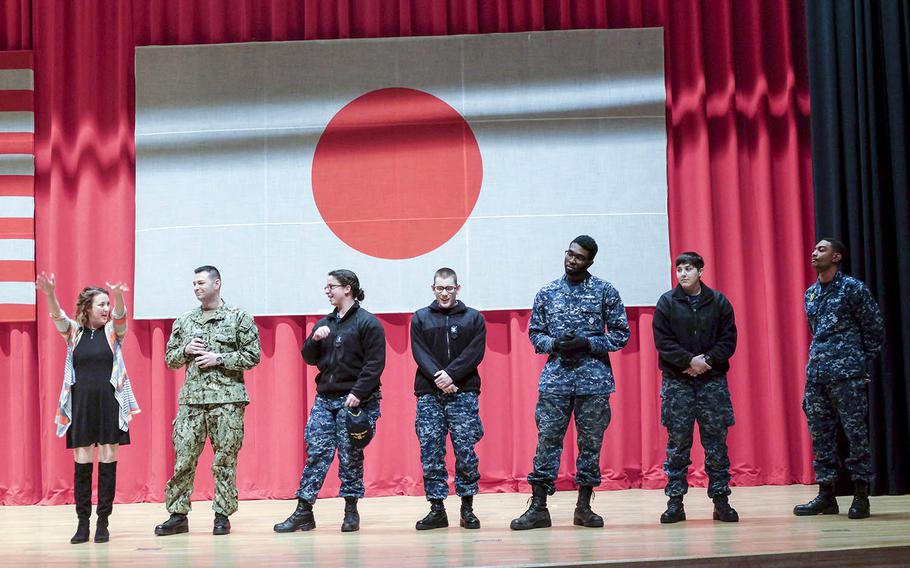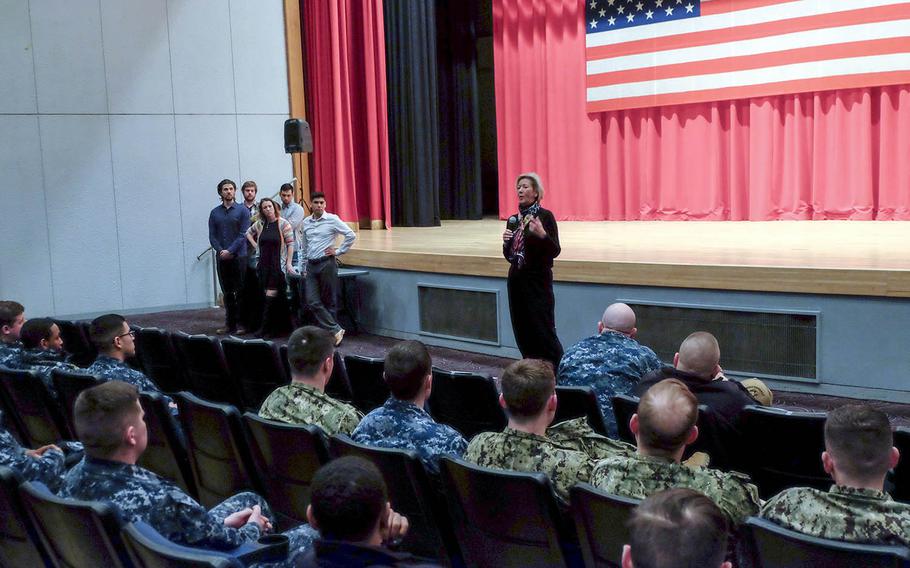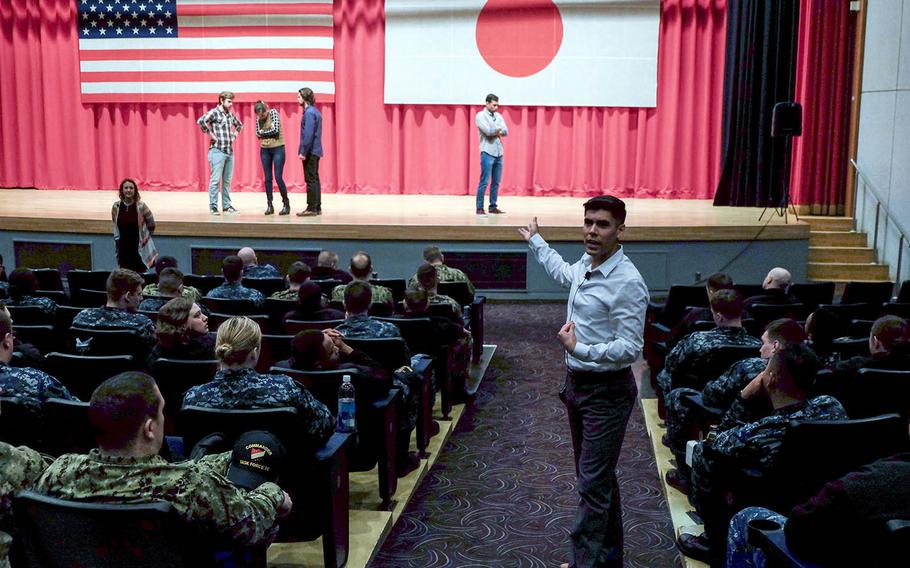 YOKOSUKA NAVAL BASE, Japan — Theater-based training that reinforces positive behaviors and encourages discussion remains one of the Navy's top tools for battling sexual assault, a Navy official told Stars and Stripes on Wednesday.
Jill Loftus, director of the Navy's Sexual Assault Prevention and Response Office, said the service has seen a substantial drop in sexual assaults over the past few years. She credits some of that to Pure Praxis, a Department of Navy-contracted theater group whose performances address themes such as victim retaliation and male-on-male sexual assault.
"From 2014 to 2016, the Navy reduced their sexual incidents by 30 percent," Loftus said. "Reporting went up 114 percent at the same time. So, both numbers in the right direction. What that tells me is people are getting the training. People understand what is acceptable behavior and what is not. People understand they can report unacceptable behavior."
The California-based theater group, which performs regularly at Navy and Marine Corps bases worldwide, is at Yokosuka this week for a series of shows addressing sexual assault and harassment. Scenarios include a sailor being ostracized by friends and peers for reporting a rape, and a sailor struggling to reconcile a childhood sexual assault with his ideas of traditional masculinity. Half of the performances center on victim retaliation, with servicemembers being asked to analyze the scenarios acted out in front of them.
Loftus said 130,000 sailors and Marines have attended a Pure Praxis event, and that the training is effective because the performances center on group discussion and reinforcing positive behaviors.
"We are convinced that small-groups, interactive training that's innovative and new is what you need to teach a subject like this," she said. "We're trying to shift our training to emphasize the positive behaviors and what's the positive thing to do rather than harping on the negative. I'm not convinced that telling people not to do something will ever solve any problem."
Chief Miguel Garcia, a cryptologic technician with Task Force 70, attended a performance Wednesday and participated in a skit onstage. He said the Navy's approach to sexual-assault training has changed during his 13 years in the service, and that Pure Praxis effectively targets junior sailors.
"[The actors'] attitude and demeanor onstage is really on point with what's going on," he said. "Definitely over the past three or four years it's really changed to be more interactive. Before it was always PowerPoints. Now it's scenarios and things people can take more from."
---
---
---
---