Teen sent to Japanese detention facility for setting fire to shrine
By
Hana Kusumoto Seth Robson kusumoto.hana@stripes.com robson.seth@stripes.com
May 21, 2013
---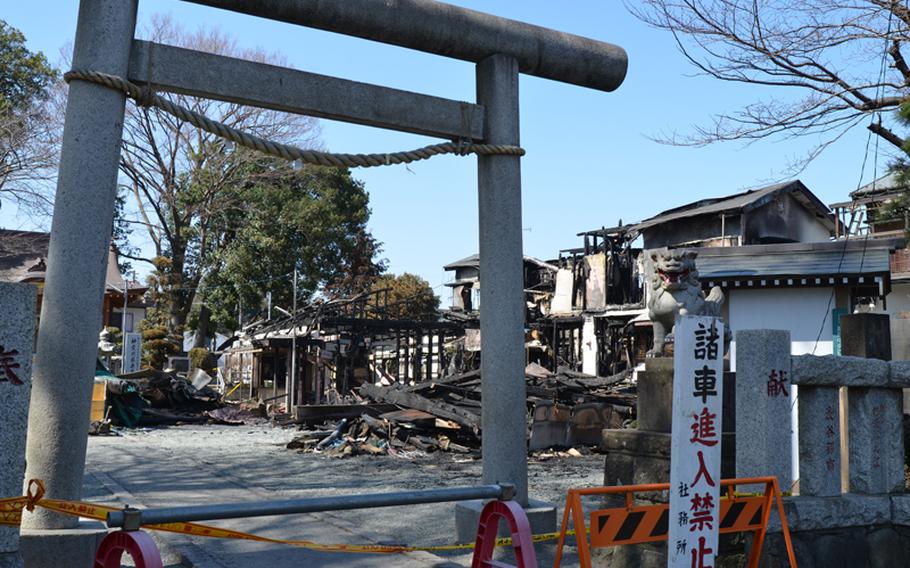 YOKOTA AIR BASE, Japan — The 15-year-old son of a U.S. contractor assigned to Camp Zama will spend time in a Japanese juvenile detention facility for setting fire to a historic shrine.
The teen, who was not identified, confessed to setting fire to a shed and the shrine on March 7, only a week after he arrived in Japan. Police said he told them he was trying to release stress caused by the language barrier and the close proximity of Japanese homes.
The fire at the Kurihara Shrine spread to two adjacent homes, burning one to the ground and partially damaging the other, a Japanese police spokesman told Stars and Stripes. No injuries were reported.
Damage to the shrine is estimated at more than $200,000. The fire also destroyed irreplaceable historical photos and documents, according to local residents.
On Monday, a three-judge panel sentenced the youth to be held in protective custody at a juvenile training school, a Yokohama Family Court spokeswoman said.
The facility is for minors, ages 12 to 16, who have no serious physical or mental disorder, the spokeswoman said.
The court did not specify the length of the sentence, but juveniles can be held until age 20 or paroled earlier based on assessments by the school authorities, the spokeswoman said.
---
---
---
---